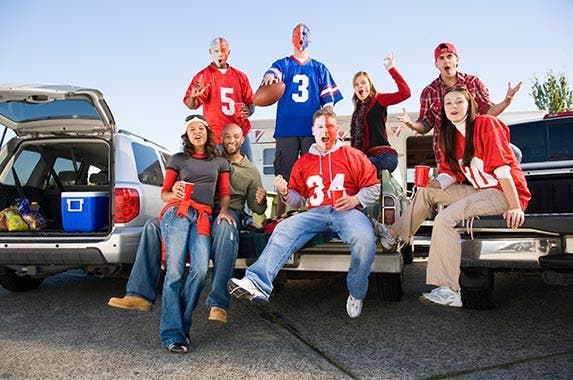 Terrific cars for tailgaters
With football season upon us and today being National Tailgating Day (yes, that's right), Bankrate decided to analyze the current vehicles on the market and find good cars for tailgate parties. National Tailgating Day, started by the Tailgating Challenge, a company that focuses on products and ideas for those who love to tailgate — whether it be at a sports event or just gathering with family and friends outdoors — will be held the first Saturday in September in the coming years. Check out these vehicles that are ideal for tailgate parties.
RATE SEARCH: Search Bankrate.com to find the best rates on auto loans.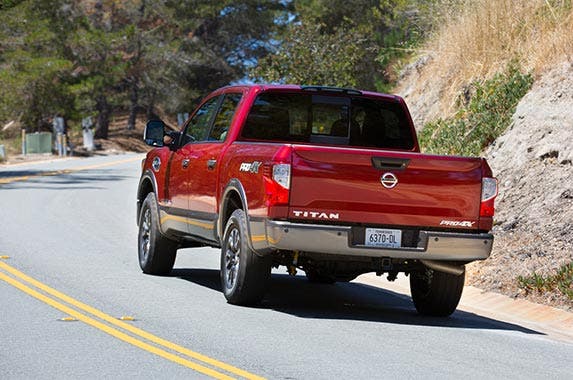 2017 Nissan Titan
Starting price: $34,780
You can have a tailgate party with any pickup, but the 2017 Nissan Titan will keep you tailgating for a long time, thanks to its new 5-year, 100,000-mile bumper-to-bumper warranty. You'll love the pickup bed features, such as the unique Utili-track Channel System to lock items in place, removable in-bed boxes with drain plugs that function for storage or portable coolers, and the ultra-bright, in-bed lights for tailgating after dark.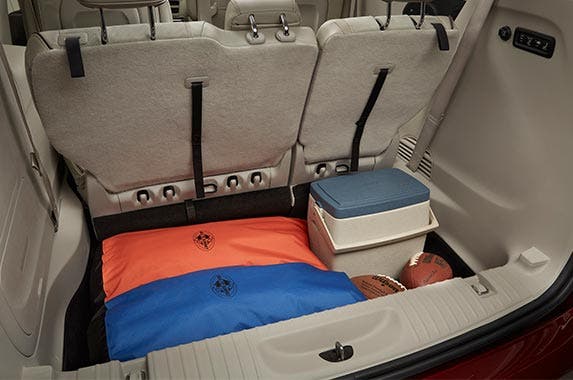 2017 Chrysler Pacifica
Starting price: $28,595
You can take the entire team with you in the 8-passenger 2017 Chrysler Pacifica minivan. Occupants will enjoy the heated and ventilated seats for the drive to the game, and the ability to stow the 2nd and 3rd rows without having to remove the seats — leaving plenty of space to stage an informal picnic. Plus, with the available Stow 'n Vac that extends around the entire cabin cleanups are super easy.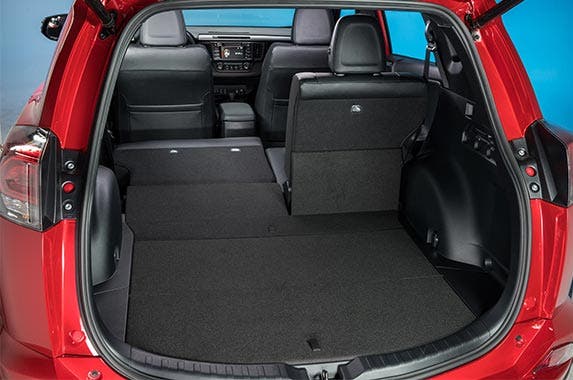 2017 Toyota RAV4
Starting price: $24,910
The 2017 Toyota RAV4's low price will leave you with more cash for tailgating parties. The 60/40-split rear seat means there are numerous configuration choices, while the flexible cargo net system makes it easy to stow your tailgating supplies securely while en route.
RATE SEARCH: Find the best rates on car loans at Bankrate.com.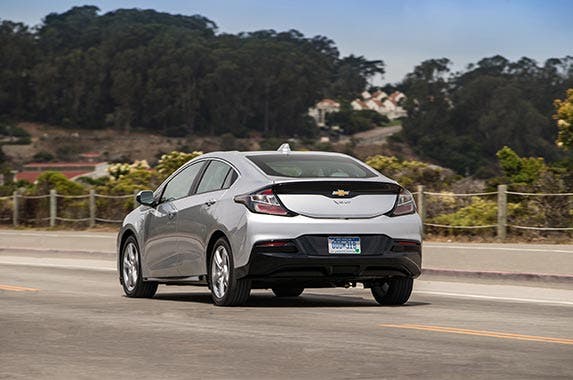 2017 Chevrolet Volt
Price: $25,720
You might look skeptically at our choice of the 2017 Chevrolet Volt for tailgating, but its super-high liftback means you can easily put your entire tailgating spread in the cargo space and not have to worry about anyone hitting their head. The cargo area is also a great place for little ones to sit and play safely away from moving cars. Plus the Volt's $25,720 price (after a $7,500 federal tax credit) and 53 miles of pure-electric range make it easy on the wallet.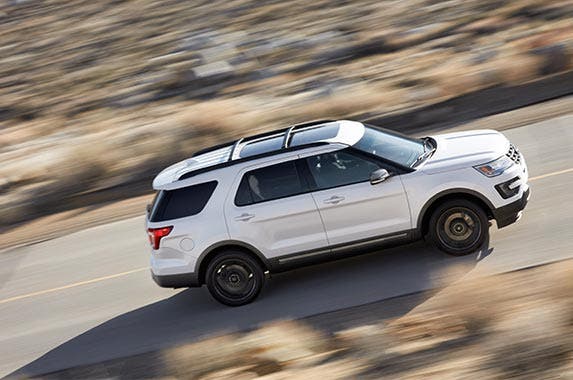 2017 Ford Explorer
Starting price: $31,160
Seating 7 in 3 rows, the 2017 Ford Explorer offers the perfect accommodations to start the party while you are on the way to your destination. Even with all seats occupied, there arel 21.3 cubic feet of cargo space and a whopping 81.7 cubic feet of cargo space with the 2nd and 3rd rows folded flat. Still need more space? Use the storage area in the floor for smaller items.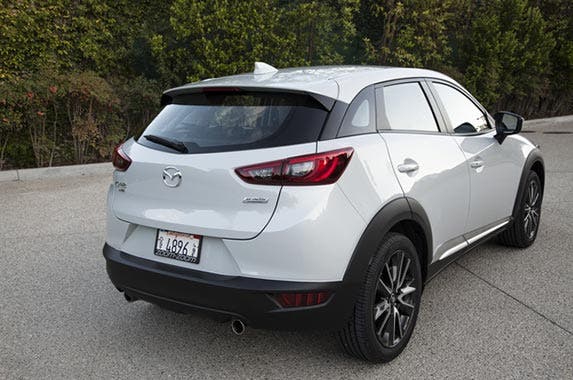 2017 Mazda CX-3
Starting price: $19,960
The 2017 Mazda CX-3 is the least expensive car on our list, but don't let that fool you into thinking it's not the tailgating type. It offers game-winning features, such as a Bose 7-speaker surround-sound system so you can listen to the pregame show on the radio or via SiriusXM Satellite radio, while the standard Mazda Connect infotainment system allows you to stay connected to the outside world to create your fantasy team or share tailgating pics via social media.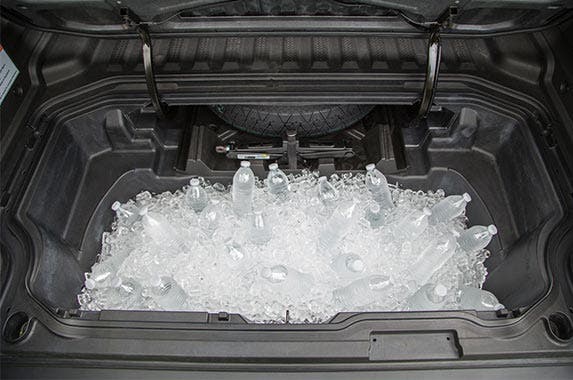 2017 Honda Ridgeline
Starting rice: $29,475
The 2017 Honda Ridgeline seems like it was built for tailgating. The pickup bed has a wall-style outlet to allow you to plug in and power just about anything (margarita, anyone?). The lockable, 7.3-cubic-foot In-Bed Trunk includes a drain plug so it can easily be used as an ice chest, while the available Truck Bed Audio System uses the pickup bed walls to pump out the sound for your outdoor enjoyment.
RATE SEARCH: Find the best rates on auto loans today at Bankrate.com.