7 hip hatchbacks to tempt your teen driver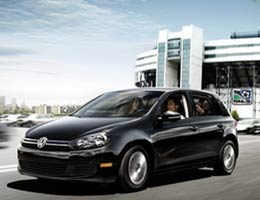 Fretting over the first car you buy for your teen is an unavoidable part of that new-license, first-car rite of passage. To help with this decision, Bankrate has found seven hatchbacks that you can feel good about your teenager driving.
To qualify for this list, a hatchback had to score the highest grade in the Insurance Institute for Highway Safety's, or IIHS', front-offset and side-impact crash tests. That's a score of "good." They also had to earn an Environmental Protection Agency, or EPA, mileage rating of at least 30 miles per gallon on the highway. Finally, their suggested retail price can't exceed $20,000 before taxes and delivery charges.
Four of them also enjoy "recommended" ratings from Consumer Reports.
All prices and EPA fuel-economy numbers are based on versions with an automatic transmission.
More From Bankrate