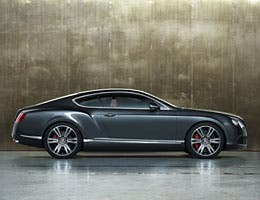 Flashy cars to get your motor running
For most Americans, a home is probably the only six-figure purchase they'll ever make. But for the 1 percent of Americans commonly referred to as the super-rich, a six-figure ride comes with the territory.
And while you will probably recognize the names of these carmakers, chances are the models on this list aren't the ones you're likely to see at your dealership. After all, with the average price of a new car hovering around $30,000, these flashy cars clearly occupy a prime place in the automotive market.
These cars offer more than just a supersized price tag. Each one is a work of art, equipped with the latest bells and whistles. So whether you are loaded or just like a car that's fully loaded, these six souped-up, six-figure cars chosen by Bankrate will get your motor running.
For detailed specifications on the cars, Bankrate referred to carmaker data and Edmunds.com, a website that specializes in automotive information, pricing, and dealer and inventory listings.
2012 Maserati Quattroporte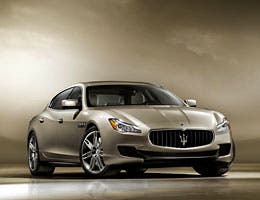 If Italian luxury is your thing, you can't go wrong with the Maserati. While it's billed as a luxury sedan, critics say the Maserati Quattroporte has plenty of power to push the performance envelope. It also has an impressive six-speed automatic transmission that rivals some well-known Italian sports cars. And to max out performance, Maserati offers two levels of suspension — normal and sport — through its Skyhook adjustable suspension system, which drivers can engage with the press of a button.
The Maserati Quattroporte is offered in three models. But with a starting price of more than $100,000, even the base model is flashy. Aside from all the usual creature comforts in a luxury car such as touch-screen navigation and iPhone synching, Maserati offers buyers numerous options for customization because of a relatively limited production run.
The top model, the Quattroporte Sport GT S, has a 4.7-liter V-8 engine that produces 450 horsepower.
BMW M6 Coupe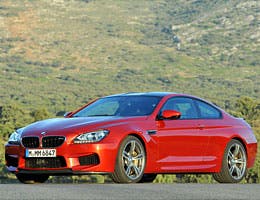 The BMW M6 is all about the engine. The "M," after all, stands for motorsports, while the 560 horsepower twin-turbo V-8 engine stands for pure power and performance. With those kinds of specs, it's little wonder that BMW enthusiasts are glad to have the M6 back after a two-year production hiatus.
Upgrades include an executive package that features adaptive light-emitting diode headlights, soft-close automatic doors, a heated steering wheel, a heads-up display, massage functionality for the front seats, and smartphone app integration.
Buyers can opt for the driver assistance package, which includes automatic high beams, a lane-departure warning system, a blind-spot monitor, and a travel information display as well as an array of cameras that provide top-down and around-the-corner views.
On the upside, the M6 comes with an automatic stop-start engine function to conserve fuel at stoplights.
2013 Mercedes-Benz S600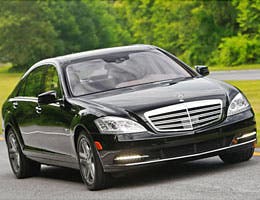 Opting for luxury over sport, the Mercedes-Benz S600 gets rave reviews for incorporating many of the high-end details that you'd expect from a six-figure sedan. Massaging chairs, an electronic trunk closer, and eight-way power-adjustable rear seats are just a few of the creature comforts you'll find in the S600.
But the Mercedes-Benz S600 is more than just a platform for luxury features. According to Mercedes, it's one of the safest sedans on the road thanks to a system known as Attention Assist, which continuously monitors different parameters of driving behavior and can automatically alert the driver with visual and audible warnings if it detects signs of drowsiness on long trips.
A radar-enhanced cruise control system monitors the S600 as well as nearby cars, adjusting the vehicle's speed to keep a safe driving distance. In fact, Mercedes says its Distronic Plus cruise control can bring the car to a complete stop if it senses traffic ahead and then resume driving when the traffic clears.
2013 Bentley Continental GT Coupe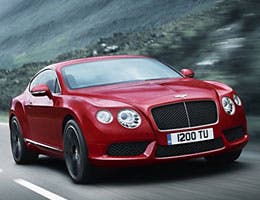 If there's a single car brand that screams 1 percent, it's probably Bentley. After all, the carmaker only sells to the most discerning buyers, which is probably why the ho-hum fuel efficiency — just 15 mpg city and 24 mpg highway — isn't likely to hurt sales one bit.
While the GT is more sedan than sports car, it gets good reviews for its powerful performance. And while you don't see a lot of rich guys drag racing their Bentleys, the car's 500-horsepower 4-liter V-8 engine is capable of propelling it from zero to 60 in just 4.6 seconds.
Inside, the GT is all about luxury design, from the hand-stitched leather seats to a Breitling clock. Bentley also offers five optional specification packages. Some of the features included in the various packages include 21-inch wheels, a knurled sports gear lever, drilled alloy foot pedals, a carbon fiber rear spoiler, a ski hatch and a valet key.
2012 Porsche 911 Turbo S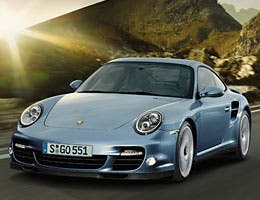 When it comes to sports cars, it doesn't get more iconic than the Porsche 911. The model has a long and respected pedigree, but at the current six-figure price tag, it's a sure bet that most owners aren't on a budget. That's a good thing because with a top speed of 196 mph, Porsche owners might rack up a few speeding tickets.
While this iteration of the 911 retains the model's classic look inside and out, Porsche has made some adjustments. In the dash just behind the wheel, drivers will find the classic analog engine gauges. But a center console holds the Porsche communication management system with a 6.5-inch touch screen, GPS navigation, and optional electronic log book and voice controls.
Buyers can choose from a handful of colors and interior designs.
In terms of driving safety, Porsche's traction management and torque vectoring systems give the driver greater control and a safer ride in changing driving scenarios and under poor road conditions.
2012 Audi R8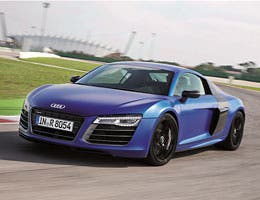 Billed as an exotic sports car, the Audi R8 gets high marks for its performance and styling. But unlike other sports cars in its class, the R8 also earns praise for its commitment to comfort.
Employing an adaptive suspension system, which adjusts to road conditions and driving style, as well as road-gripping all-wheel drive, the R8 is known for its smooth ride. But it's also a serious contender in the power department. Most buyers will get the standard 430-horsepower 4.2-liter engine or the 525-horsepower 5.2-liter version. However, a select few U.S. buyers can opt for the 560-horsepower 5.2-liter GT at $196,800.
What sets the R8 apart in the luxury department is Audi's commitment to craftsmanship. Unlike other mass-produced cars, Audi boasts that an Audi technician assembles each R8 by hand, which means the carmaker produces only 20 R8s per day.