5 eco-car range hacks
1 of 6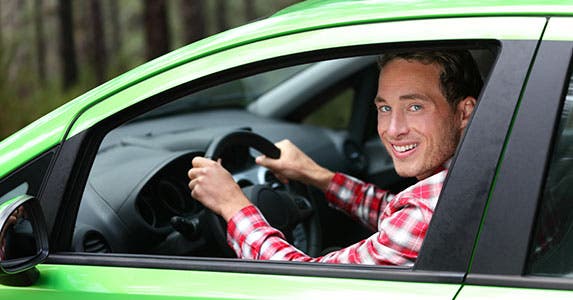 Hybrid, plug-in hybrid and electric vehicles are already known for their outstanding fuel economy, but there's always room for improvement.  
A small change in driving habits can turn these already efficient vehicles into performance superstars. Of course, many of the same tips for saving gas on conventional vehicles also apply to cars and trucks that are primarily battery-powered.
"The laws of physics prevail over all these vehicles, and how energy is used and dissipated has more similarities than differences among the various vehicle types," says John Thomas, a fuel and engines research staff member at Oak Ridge National Laboratory in Oak Ridge, Tennessee.
Review car loan rates at Bankrate.com
High speeds, hard driving and hard braking will decrease fuel economy in any vehicle, Thomas says.
But hybrids, plug-in hybrids (PHEVs) and electric vehicles (EVs) can be more sensitive to driving style than conventional vehicles, says Dan Edmunds, director of vehicle testing at auto website Edmunds.com.
With some care, though, it's fairly easy to squeeze more miles out of your eco-friendly ride. Using FuelEconomy.gov's gas-saving tips, here are five ways to drive farther and perhaps save a bit of money.
Drive according to the owner's manual
2 of 6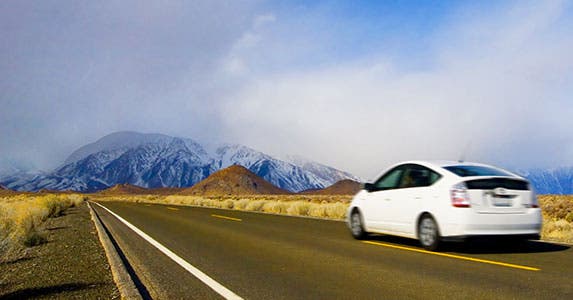 There isn't a one-size-fits-all owner's manual for hybrid and electric vehicles. The design of these vehicles, and how they manage energy use, can vary widely.
Each manufacturer has different instructions for how to maximize fuel economy, driving range and battery life, according to FuelEconomy.gov. Giving your owner's manual a thorough read can help you understand how to optimize your car's performance.
"The manufacturer should know the most about the vehicle's attributes and abilities and how to get the best use out of the vehicle; this includes fuel economy," Thomas says.
There are, Edmunds says, some general tips that apply to all hybrids, electrics and plug-in hybrids: Accelerate gently and keep your speed in check.
On electric cars, you may be able to exceed the EPA's stated range by 25 percent or more by keeping your speed and acceleration in check, Edmunds says. Gasoline hybrids can eke out a 10 percent improvement.
Find the economy mode
3 of 6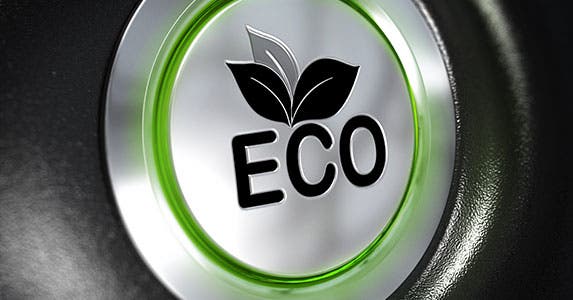 Look around the interior of your hybrid or electric and you may spot a button labeled "Eco-mode" or something similar, which is short for economy mode. This feature optimizes vehicle performance to squeeze out extra miles.
Eco-modes generally reduce the sensitivity of the throttle, Edmunds says. As a result, the driver has to press the pedal farther and exert more force to produce the same amount of acceleration as when economy mode is turned off.
"It's all a trick, really," Edmunds says. Any driver who works the pedal gently in a disciplined manner can achieve the same results in "normal" mode. Yet, eco-mode can be a big help to lead-footed drivers, he says.
Your car's acceleration may lag, but you'll save fuel or battery power in the process.
Using eco-mode also may reduce the effectiveness of the air conditioning in certain conditions, Edmunds says, but it won't be as noticeable if the driver is traveling alone. Back-seat passengers, however, may request more AC to remain comfortable.
Under eco-mode, your car's computer throttles back the energy use. That can improve range by 5 percent to 30 percent, says Craig Van Batenburg, CEO of the Auto Career Development Center in Worcester, Massachusetts, a business that provides hybrid and EV training resources.
Go easy on the brakes
4 of 6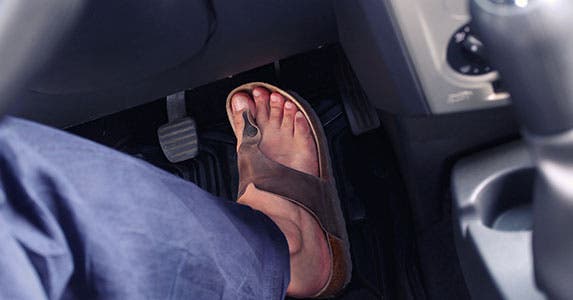 Gradual stops won't just save your brakes — they can give your fuel economy and driving range a bump, too. In addition to conventional brakes, the kind found on gas-powered vehicles, hybrids and electrics have a second method of slowing called regenerative braking. That system converts energy from braking into electricity and stores it in the vehicle's battery.
When the car is moving and the brake pedal is pressed, the car's electric motor actually slows the vehicle and becomes a generator in the process, Edmunds says.
But press the pedal too hard and the regenerative system maxes out, forcing the conventional brakes to pitch in, he says.
"For this reason, the secret to maximizing overall efficiency and range in an EV or hybrid is to get in the habit of slowing gently enough that the regenerative system can handle the job alone, thereby converting all of the deceleration forces into electricity," Edmunds says.
Regenerative braking is what makes a hybrid a hybrid, Edmunds says, so the fuel economy is already built in. For plug-in hybrids and EVs, regenerative braking is "crucial to their range and mpg performance." Some experts say stopping and starting gradually can improve performance by 10 percent to 15 percent.
Know the rules of accessory usage
5 of 6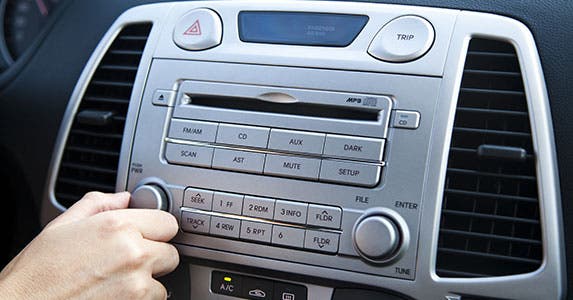 Using heat, air conditioning and entertainment systems can diminish fuel efficiency on all vehicles, but hybrids and electric cars are more prone to performance losses from accessory usage.
This especially applies to heating systems on pure electric vehicles, which, unlike cars with combustion motors, have no engine heat to redirect into the cabin. "Electricity must be consumed to generate the heat in other ways, so there's more overall consumption," Edmunds says.
In fact, the vehicle range on pure electrics can drop by 50 percent in very cold weather, according to Thomas.
Fortunately, there are some workarounds.
"If you want to have more range, make sure your electric car has heated seats," Van Batenburg says. It takes a lot less energy to heat a couple of seat cushions than it does to heat an entire car.
Plus, there are smartphone apps available for cars like the Nissan Leaf. Those apps allow you to control the car's climate from elsewhere while the vehicle is plugged into the wall.
Preheating your car, or precooling it in the summer, can increase range by up to 10 percent on cold days and up to 4 percent on hot days, Van Batenburg says.
Regularly charge the battery
6 of 6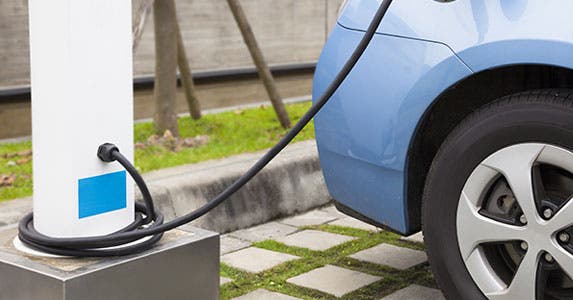 If you want to keep your PHEV or EV's fuel economy on the high end, keep the battery charged.
On plug-in hybrids, a full battery will boost the amount of electricity the vehicle uses, keeping you away from the gas pump for longer.
Similarly, keeping the battery charged on EVs maximizes driving range, helping to ensure you'll have no problem making your daily commute.
"You start out full every morning, and the range you have at your disposal is more than the average commuter needs in a day," Edmunds says. The large majority of EVs on the market have a range that's somewhere between 65 and 100 miles on a full charge, according to FuelEconomy.gov.
Depending on where you live, you may be able to lower the cost to charge by plugging in your vehicle during off-peak hours.
There are some cities and states that will give you much cheaper electricity if you charge at night, Van Batenburg says. The national average for electricity is 12 cents per kilowatt-hour, but in certain areas you might be able to get it for 3 or 4 cents per kilowatt-hour by plugging in during off-peak hours, he says.
More From Bankrate