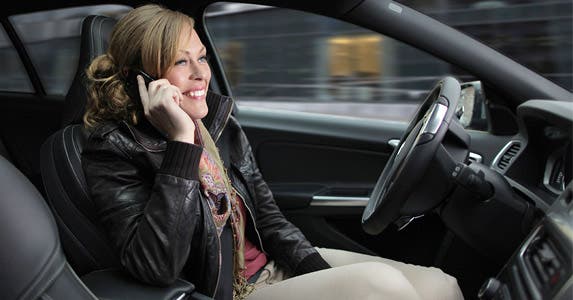 The connected car
Today's trends in auto technology are all about connecting cars and their occupants to the outside world in a seamless and safe manner. At the Connected Car Expo held recently at the 2014 Los Angeles Auto Show, key players in the automotive and technology industries joined together to demonstrate how cars are becoming increasingly connected.
Find the best auto loan rates in your area
The expo featured new or improved systems that will, for example, allow parents to monitor and restrict their teen's driving and better integrate smartphones into the car and allow vehicles to do the driving for you.
Take a look at the new world of the connected car.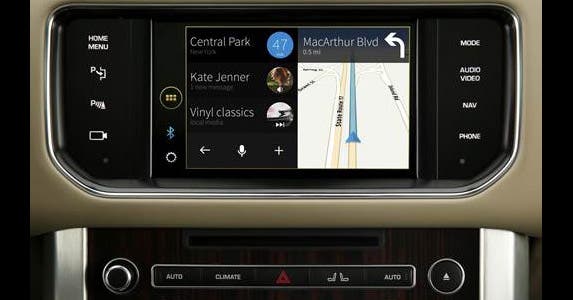 Full smartphone integration
It's dangerous (and in some places illegal) to touch your smartphone while driving, but sometimes you just need to ask Siri, "Where is the nearest gas station?" while you're navigating unfamiliar territory. Get ready for a proliferation of systems that allow you to better operate your smartphone hands-free.
Jaguar Land Rover, for example, has introduced justDrive, which turns apps and services from your smartphone into a voice-activated experience. As a result, rather than the driver having to rotate through apps to access different information, justDrive can seamlessly search your apps for you to find that gas station. All you have to do is ask.
JustDrive, a part of the automaker's in-car infotainment system, also will work for convenience features, such as sending a text or tweet through natural speech. You also can ask justDrive to play a specific song on your smartphone. The infotainment system is available on the 2015 Jaguar F-TYPE and all Land Rovers, but will be available on all the company's 2016 vehicles.
Digital dashboard
The days of conventional gauges displaying speed and temperature are soon to be in the past. Audi, in partnership with computer component manufacturer NVIDIA Corp., has developed a fully digital dashboard, which replaces the instrument cluster in front of the driver. The giant 12.3-inch display has exceptional clarity and top-notch 3-D graphics — a handy feature for those who have challenges reading key gauges like the speedometer in certain lighting conditions.
The superfast processor that runs the so-called virtual cockpit renders the data so quickly that the needles of the speedometer, rev counter and navigation are displayed with absolute precision. The digital dashboard will be featured on the 2016 Audi TT.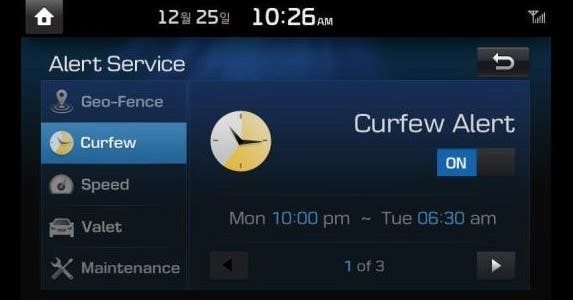 Monitoring teen drivers
Car crashes are the leading cause of death for U.S. teens, and speeding is a contributing factor in about a third of those crashes. Mom and Dad can't always be there to influence their teen driver's judgment, but a new app developed for Hyundai's in-car infotainment system allows parents to monitor and set restrictions on the car's speed, hours of operation and where it travels. If the driver exceeds a preset speed limit, for example, the parent will receive an alert via text, email and soon, a mobile app. The teenage driver also will see a notification on the vehicle's multimedia screen.
The Hyundai Blue Link Vehicle Safeguard Alerts In-Vehicle App is currently available on the 2015 Hyundai Azera and soon will be offered on both Genesis and Sonata models equipped with navigation systems.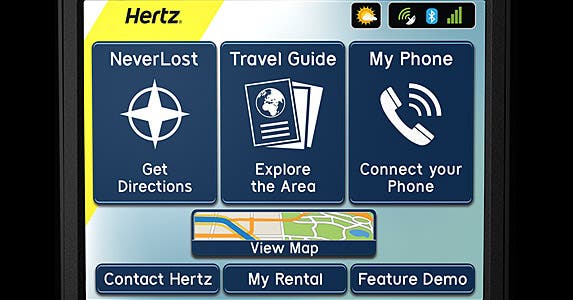 Travel guidance
It's no fun to rent a car and then struggle with both the unfamiliarity of the vehicle and navigating an unfamiliar area. This is where Hertz's new app that connects with its in-car NeverLost GPS navigation system comes in. Before you travel, download the NeverLost Companion app, which allows you to plan your trip, including stopping points. Then begin navigation the moment you get in the car. The navigation system pairs with smartphones to make and receive calls, access the contacts file and can be used to call points of interest, like a nearby restaurant to place a reservation.
Other features include weather and flight information as well as access to a concierge who can help search for destinations, create custom trips and send route information directly to the system. Hertz charges an additional fee for use of its navigation system.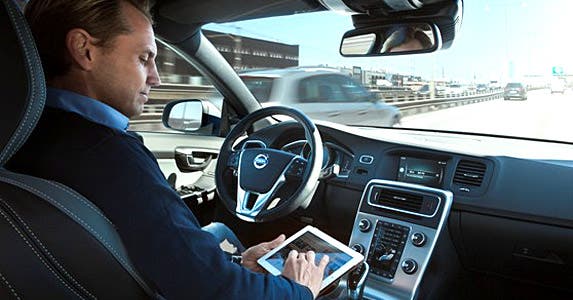 Driverless cars
Cars that can find their way to a destination without the input of a driver have been in the works for long enough that it is no longer a question of if there will be driverless cars, but when. In fact, Volvo has launched a corporate initiative that by 2020 no person should be killed or seriously injured in a new Volvo. The company says it believes that self-driving cars, as well as autonomous driving features, are part of the answer, as they can prevent crashes.
In 2017, the company's Drive Me project will feature 100 self-driving Volvos on public roads in and near the automaker's Swedish hometown of Gothenburg. Customers will use the cars in everyday driving conditions on about 31 miles of public roads.
Meanwhile, the company's first autonomous driving features will appear in the 2015 Volvo XC90, with an adaptive cruise control system that can automatically steer to follow the car ahead of it in a line of traffic. The system also can detect when your car is about to drive off the road's edge and steer it back on track.