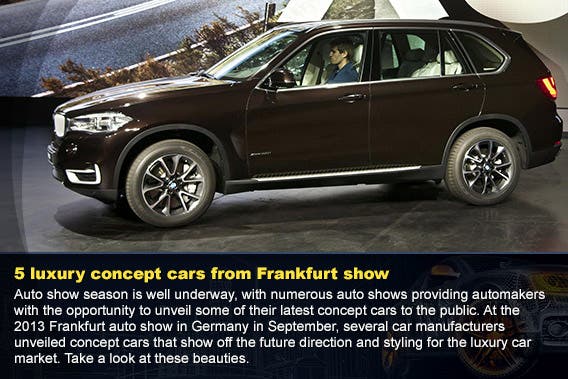 Auto show season is well underway, with numerous auto shows providing automakers with the opportunity to unveil some of their latest concept cars to the public. At the 2013 Frankfurt auto show in Germany in September, several car manufacturers unveiled concept cars that show off the future direction and styling for the luxury car market. Take a look at these beauties.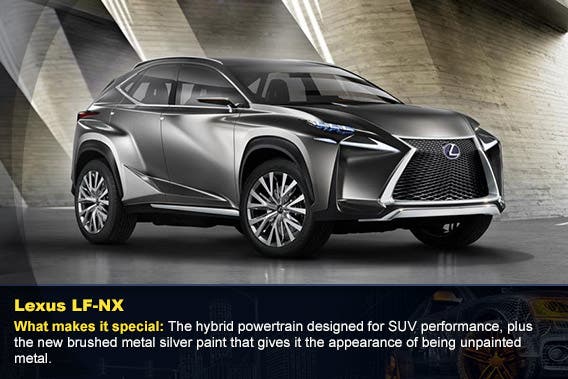 Lexus LF-NX
What makes it special: The hybrid powertrain designed for SUV performance, plus the new brushed metal silver paint that gives it the appearance of being unpainted metal.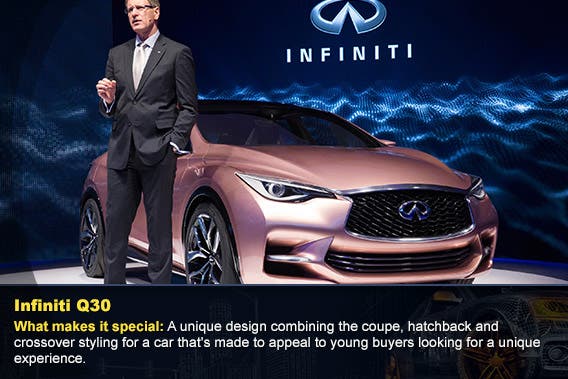 Infiniti Q30
What makes it special: A unique design combining the coupe, hatchback and crossover styling for a car that's made to appeal to young buyers looking for a unique experience.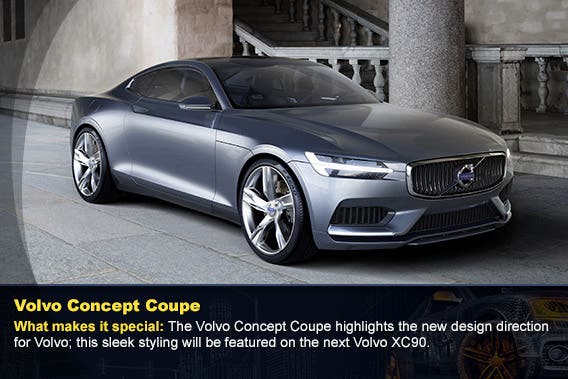 Volvo Concept Coupe
What makes it special: The Volvo Concept Coupe highlights the new design direction for Volvo; this sleek styling will be featured on the next Volvo XC90.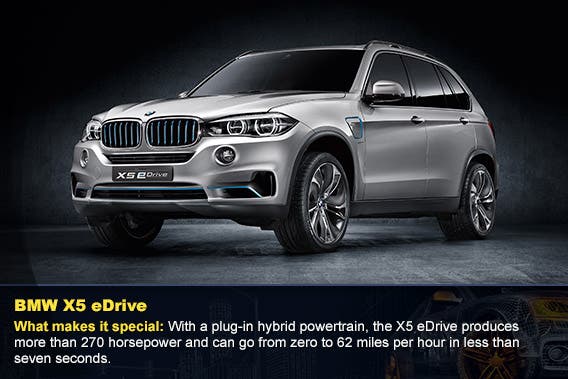 BMW X5 eDrive
What makes it special: With a plug-in hybrid powertrain, the X5 eDrive produces more than 270 horsepower and can go from zero to 62 miles per hour in less than seven seconds.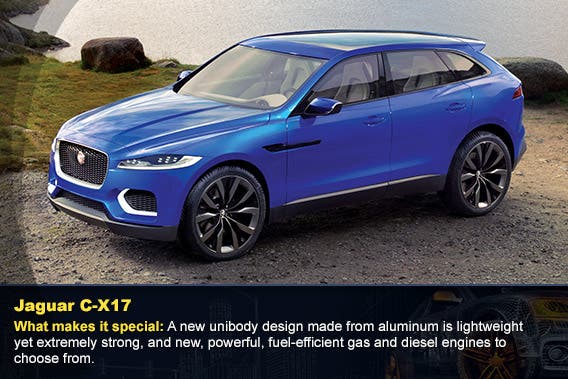 Jaguar C-X17
What makes it special: A new unibody design made from aluminum is lightweight yet extremely strong, and new, powerful, fuel-efficient gas and diesel engines to choose from.