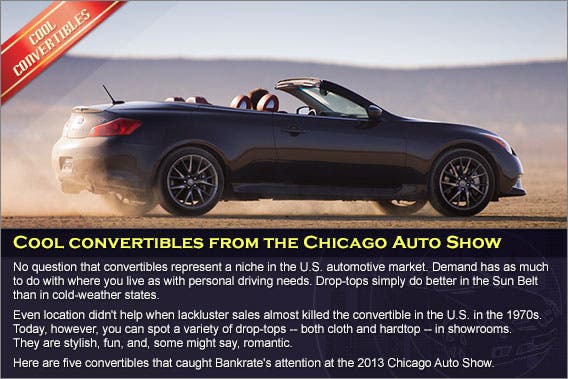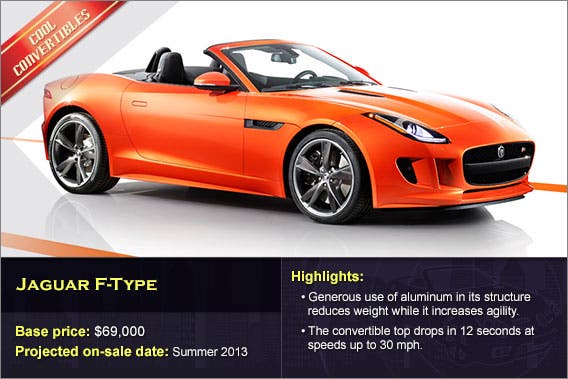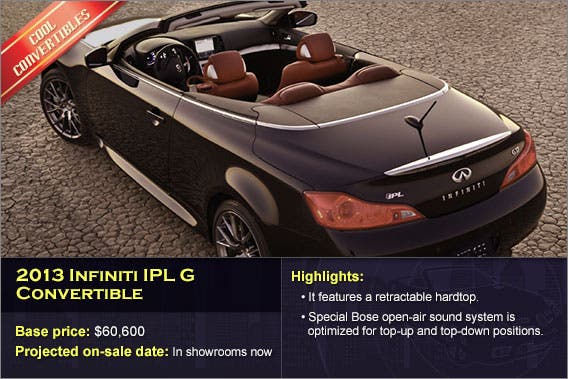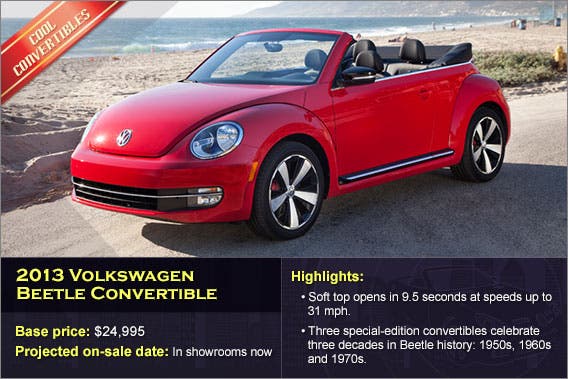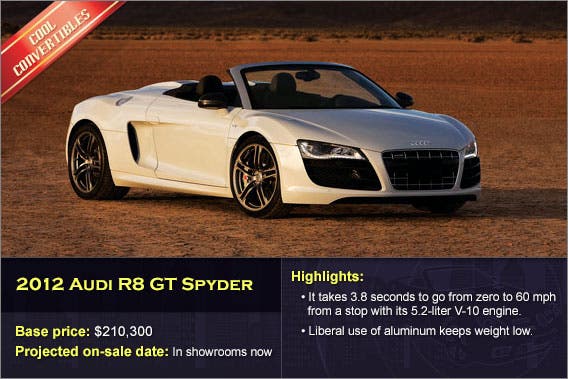 No question that convertibles represent a niche in the U.S. automotive market. Demand has as much to do with where you live as with personal driving needs. Drop-tops simply do better in the Sun Belt than in cold-weather states.
Even location didn't help when lackluster sales almost killed the convertible in the U.S. in the 1970s. Today, however, you can spot a variety of drop-tops — both cloth and hardtop — in showrooms. They are stylish, fun, and, some might say, romantic.
Here are five convertibles that caught Bankrate's attention at the 2013 Chicago Auto Show.