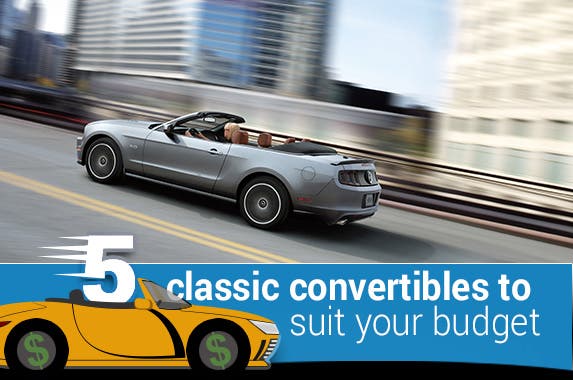 Don't want summer to end? One way to enjoy the sunshine year-round is by driving a convertible. A recent analysis by Experian Automotive determined that these five convertibles were the most popular with car buyers in the first quarter of 2014. With these five choices, there's something to suit every taste and budget.
Find the best auto rates at Bankrate.com.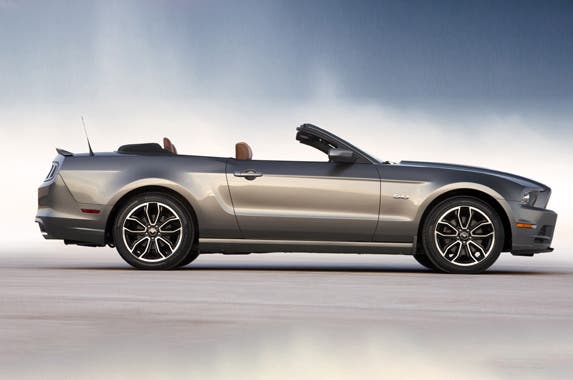 Ford Mustang
Priced at $27,510, the 2014 Ford Mustang features a 305-horsepower, 3.7-liter V-6 engine paired with a six-speed manual transmission. It is nicely, though not lavishly, equipped. If you are interested in going all out, look at the 2014 Ford Mustang Shelby GT500, which features a 5.8-liter supercharged engine with a six-speed manual transmission and comes fully loaded for $60,110.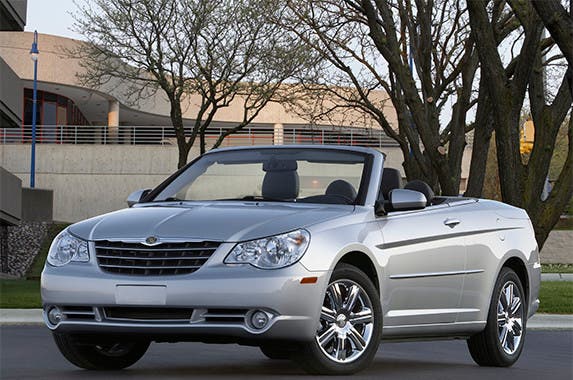 Chrysler Sebring
Chrysler produced the Sebring from 1995 through 2010. The automaker replaced the car with the Chrysler 200 beginning with the 2011 model year. According to Kelley Blue Book, prices for a 2010 Chrysler Sebring in good condition with 56,500 miles range from $8,670 to $10,945 for the base model LX, with a 2.4-liter, four-cylinder engine and a four-speed automatic transmission.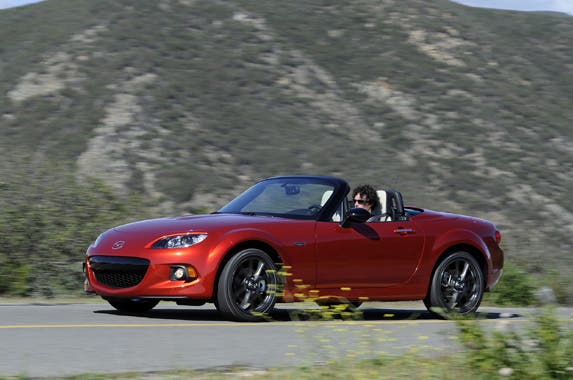 Mazda MX-5 Miata
With a starting price of $23,970, the 2015 Mazda MX-5 Miata is the most affordable new car on the list. It comes equipped with a 167-horsepower, four-cylinder engine and a retractable mesh wind blocker and power soft top. The Grand Touring model at $27,550 features a power retractable hard top, power side mirrors and a lightweight aluminum-alloy hood.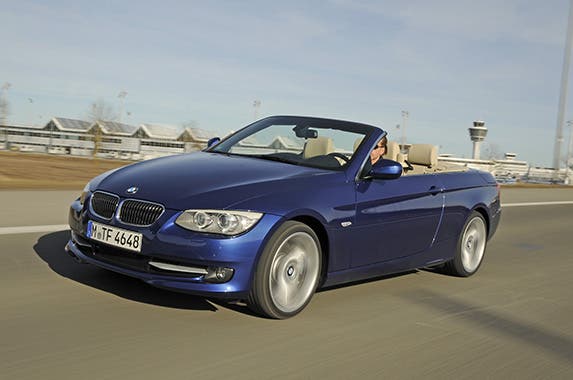 BMW 3 Series
The 3 Series convertible was a BMW staple until 2014, when it changed the coupe and convertible versions to 4 Series models. A 2013 BMW 3 Series convertible in good condition with 23,500 miles ranges from $33,839 to $39,988, according to Kelley Blue Book. The base model 328i had rear-wheel drive and a 3-liter, six-cylinder engine paired with a six-speed automatic transmission.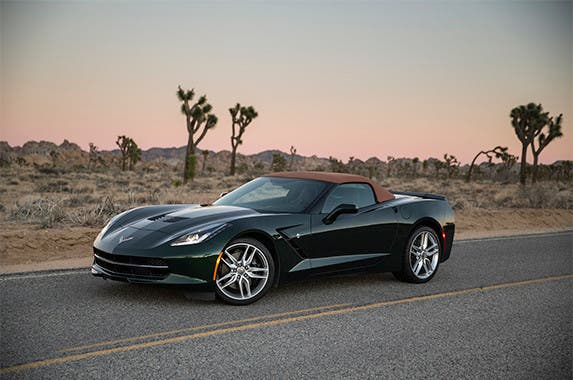 Chevrolet Corvette
Starting at $58,995, the 2014 Chevrolet Corvette Stingray may be the most expensive convertible here, but as the winner of the 2014 North American Car of the Year award, it is arguably the coolest. The base Corvette is powered by a 455-horsepower, 6.2-liter V-8 paired with a seven-speed manual transmission and active handling stability control.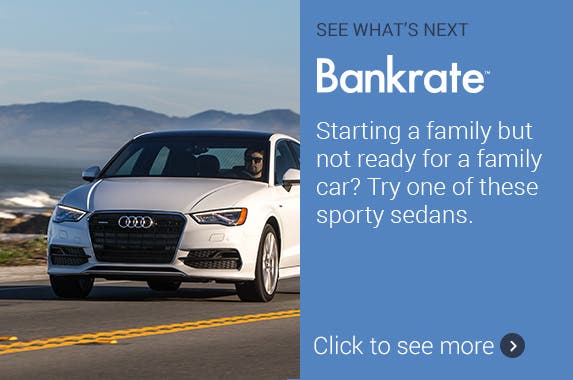 Starting a family but not ready for a family car? Try one of these sporty sedans.