Your car could be a moneymaker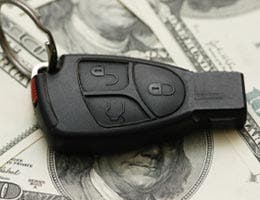 Are you looking for ways to reduce your auto expenses? According to the most recent AAA Your Driving Costs survey, the amount of money it took for the average person to drive a car last year, excluding loan payments, was more than $8,500.
However, some drivers are reducing their costs by finding uses for their cars that can actually earn cash, says Karl Brauer, former editor in chief of auto website Edmunds.com.
When you make money with your auto, you're helping it practically pay for itself, Brauer says. "Finding a way to utilize your car is not a bad thing to consider," he says. Here are four tips from auto experts on ways you can help your car make money.
More From Bankrate