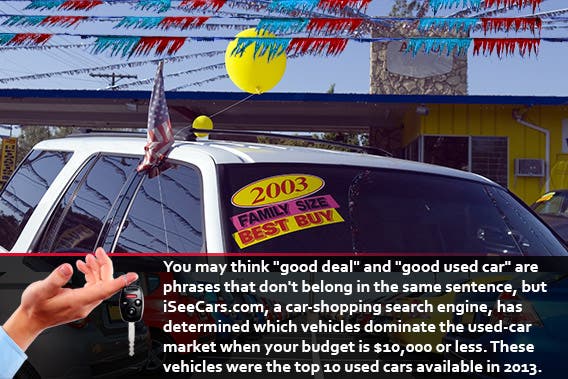 You may think that "good deal" and "good used car" are two phrases that don't belong in the same sentence, but iSeeCars.com, a car-shopping search engine, has determined which used cars dominate the market when your budget is $10,000 or less.
These vehicles were the top 10 used cars available in 2013.
Find the best auto rates at Bankrate.com.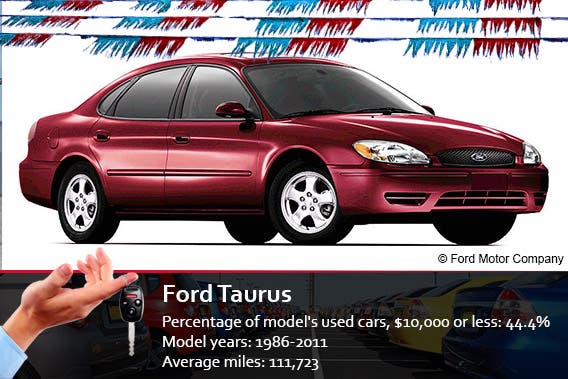 Ford Taurus
Percent of model's used cars, $10,000 or less: 44.4 percent
Model years: 1986-2011
Average miles: 111,723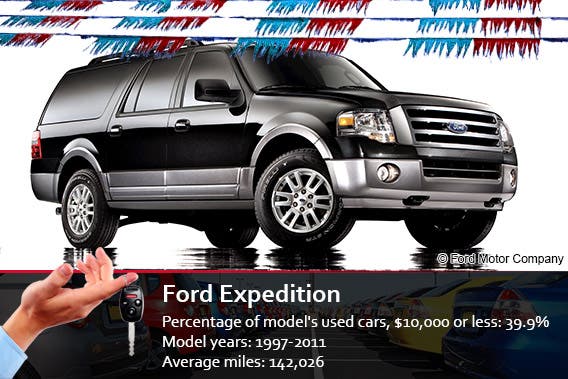 Ford Expedition
Percent of model's used cars, $10,000 or less: 39.9 percent
Model years: 1997-2011
Average miles: 142,026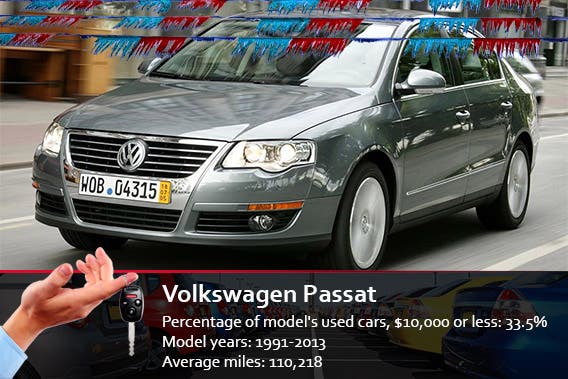 Volkswagen Passat
Percent of model's used cars, $10,000 or less: 33.5 percent
Model years: 1991-2013
Average miles: 110,218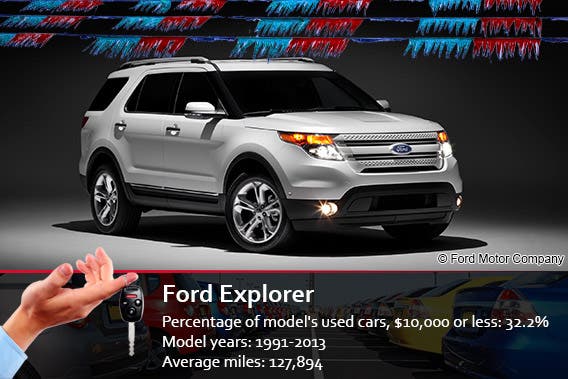 Ford Explorer
Percent of model's used cars, $10,000 or less: 32.2 percent
Model years: 1991-2013
Average miles: 127,894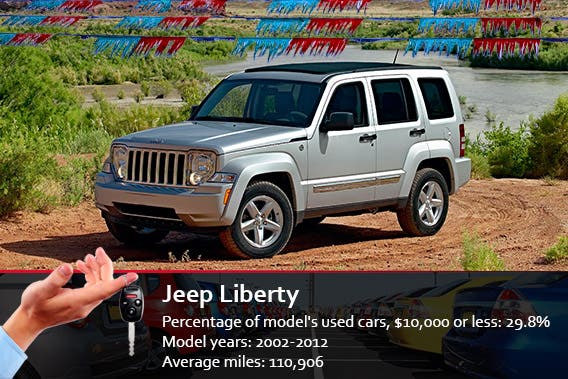 Jeep Liberty
Percent of model's used cars, $10,000 or less: 29.8 percent
Model years: 2002-2012
Average miles: 110,906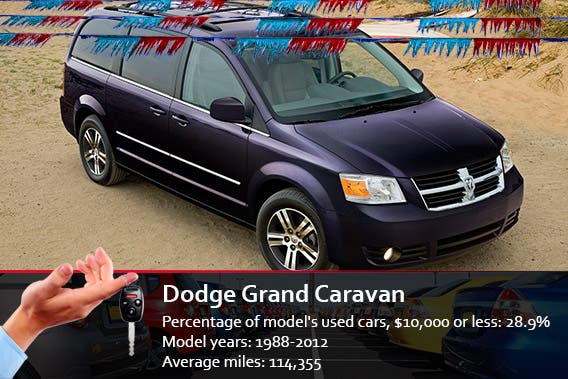 Dodge Grand Caravan
Percent of model's used cars, $10,000 or less: 28.9 percent
Model years: 1988-2012
Average miles: 114,355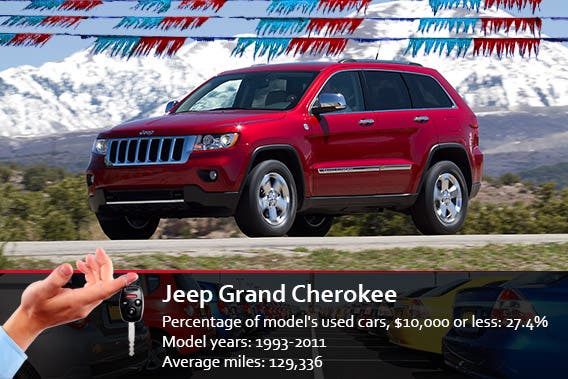 Jeep Grand Cherokee
Percent of model's used cars, $10,000 or less: 27.4 percent
Model years: 1993-2011
Average miles: 129,336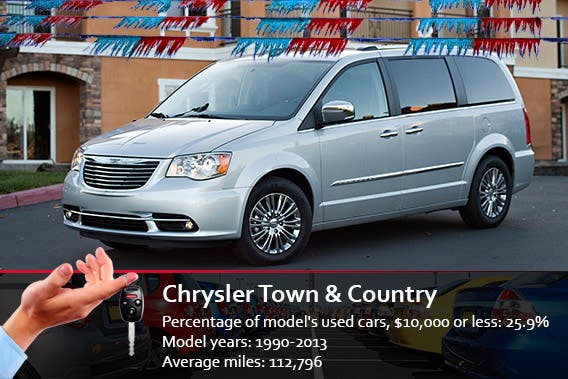 Chrysler Town & Country
Percent of model's used cars, $10,000 or less: 25.9 percent
Model years: 1990-2013
Average miles: 112,796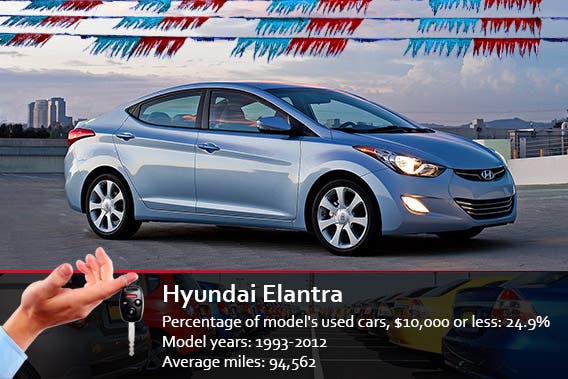 Hyundai Elantra
Percent of model's used cars, $10,000 or less: 24.9 percent
Model years: 1993-2012
Average miles: 94,562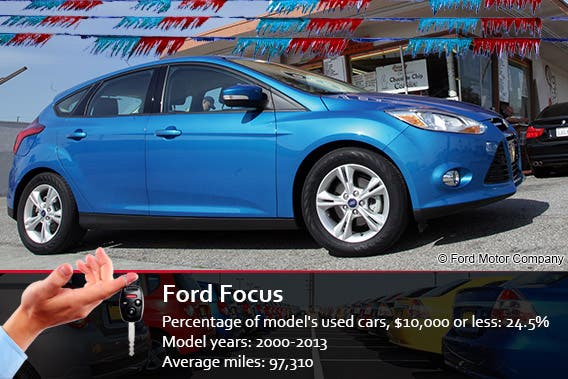 Ford Focus
Percent of model's used cars, $10,000 or less: 24.5 percent
Model years: 2000-2013
Average miles: 97,310