10 popular pickups and SUVs among thieves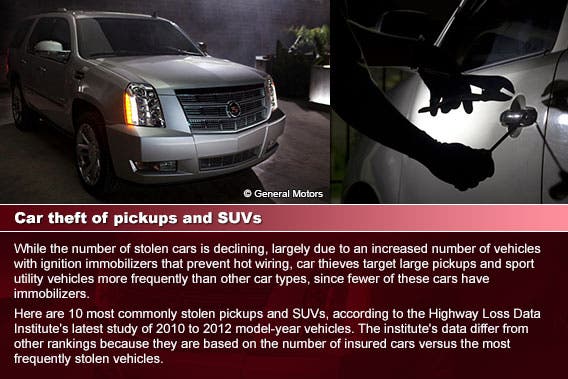 While the number of stolen cars is declining, largely due to an increased number of vehicles with ignition immobilizers that prevent hot wiring, car thieves target large pickups and sport utility vehicles more frequently than other car types, since fewer of these cars have immobilizers.
Here are 10 most commonly stolen pickups and SUVs, according to the Highway Loss Data Institute's latest study of 2010 to 2012 model-year vehicles. The institute's data differ from other rankings because they are based on the number of insured cars versus the most frequently stolen vehicles.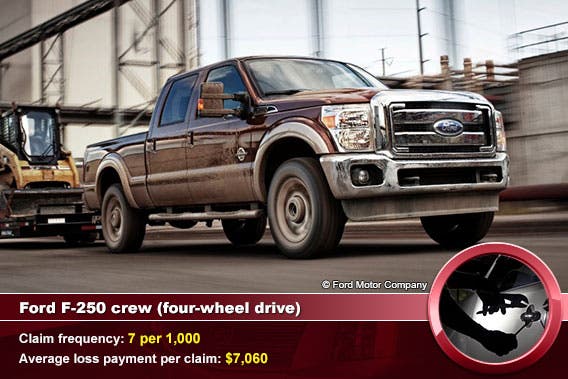 Ford F-250 crew (four-wheel drive)
Claim frequency: 7 per 1,000
Average loss payment per claim: $7,060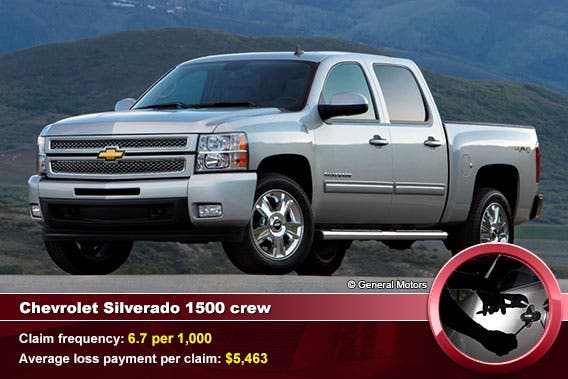 Chevrolet Silverado 1500 crew
Claim frequency: 6.7 per 1,000
Average loss payment per claim: $5,463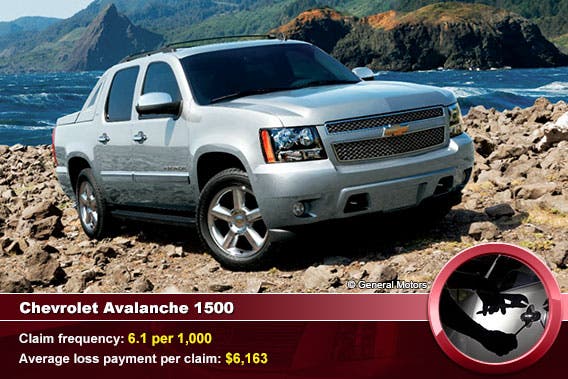 Chevrolet Avalanche 1500
Claim frequency: 6.1 per 1,000
Average loss payment per claim: $6,163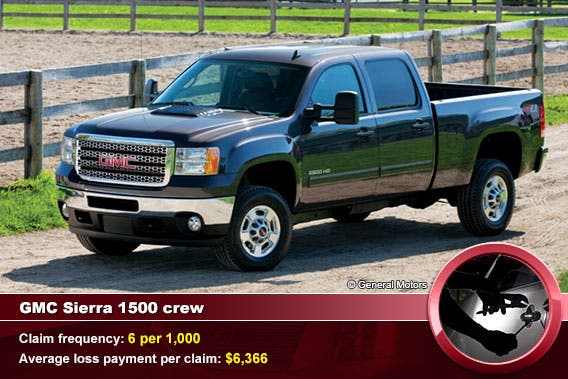 GMC Sierra 1500 crew
Claim frequency: 6 per 1,000
Average loss payment per claim: $6,366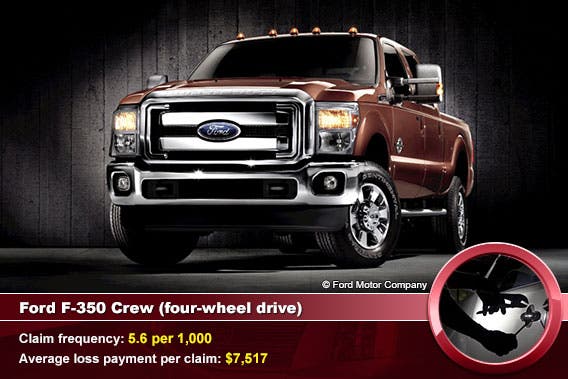 Ford F-350 Crew (four-wheel drive)
Claim frequency: 5.6 per 1,000
Average loss payment per claim: $7,517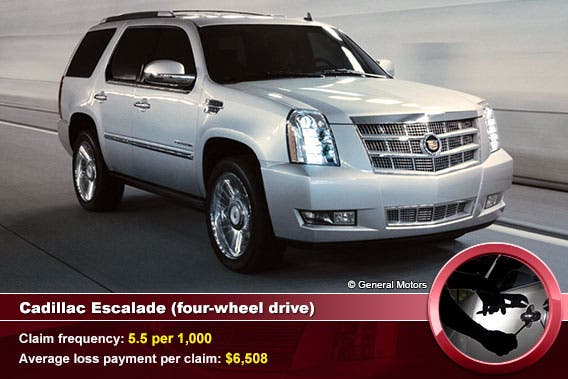 Cadillac Escalade (four-wheel drive)
Claim frequency: 5.5 per 1,000
Average loss payment per claim: $6,508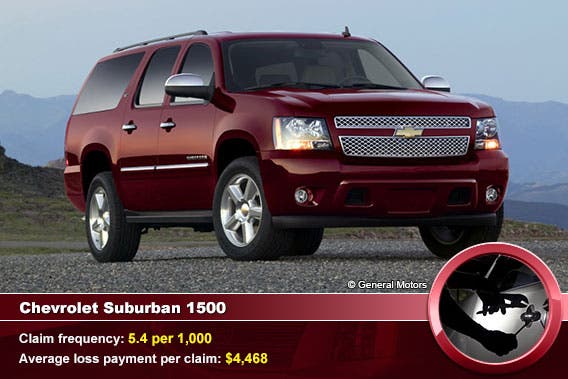 Chevrolet Suburban 1500
Claim frequency: 5.4 per 1,000
Average loss payment per claim: $4,468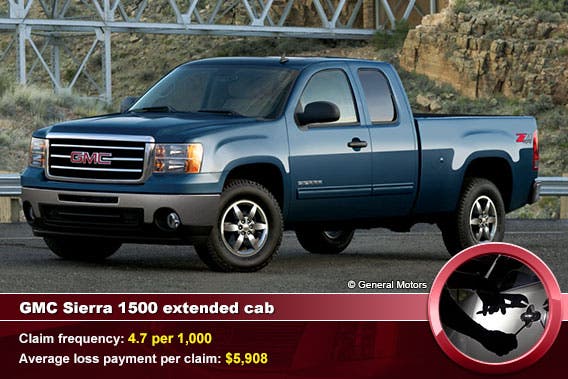 GMC Sierra 1500 extended cab
Claim frequency: 4.7 per 1,000
Average loss payment per claim: $5,908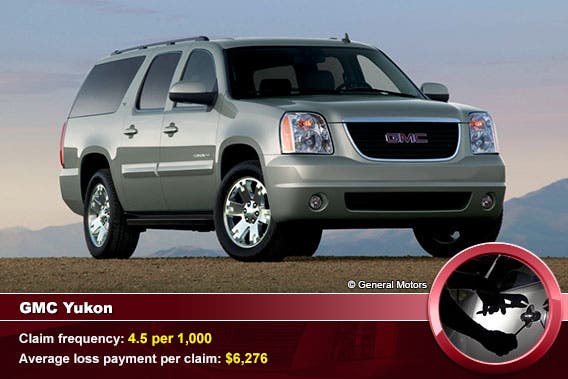 GMC Yukon
Claim frequency: 4.5 per 1,000
Average loss payment per claim: $6,276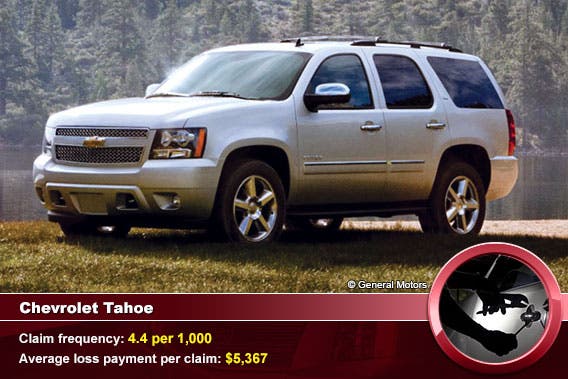 Chevrolet Tahoe
Claim frequency: 4.4 per 1,000
Average loss payment per claim: $5,367
More From Bankrate