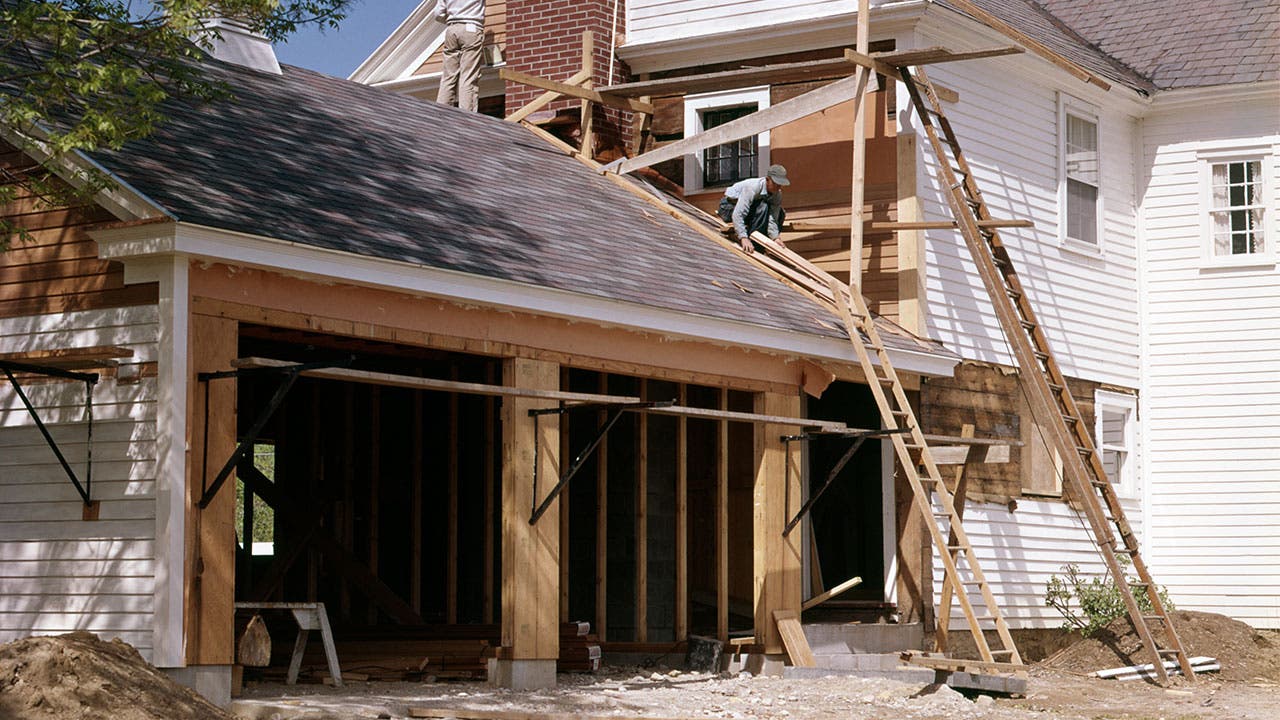 Adding a garage to your property is an excellent way to increase its value. A garage can be used to store vehicles or as a workshop, which is appealing to homebuyers. However, adding one requires a considerable investment of time and money.
The cost depends on whether you build a one-car or two-car garage, the materials used and the contractor's fees. The first step is to understand the costs and draw up a realistic budget.
Not a cheap investment
Homeowners in the United States spend an average of $24,588 to build a two-car garage. More elaborate structures could soar to $50,000, but in most cases the cost falls between $15,153 and $34,145. Garages offer approximately an 81 percent return on investment.
Questions to ask yourself 
Before drafting a budget for the project, you need to consider how big you want your garage to be, where you intend to place it in relation to the house, and what kind of functionality you expect. At a minimum, answer the following questions:
Attached or detached? A garage attached to the house is the most common option and is generally more affordable because it utilizes an existing wall, which reduces costs.
What size? The cost of building a garage is approximately $40 per square foot, so keep the overall size in mind when drawing up the budget. Make sure the garage will be large enough for your vehicle, with enough room to open doors and walk around. You may also want enough space for a workbench and some power tools. In some cases, it may be possible to add a second floor, such as an attic or loft, which makes the garage more versatile. Additionally, adding windows or another entrance will cost more.
What materials? Using quality materials increases costs.
Factors that go into the cost 
From tearing down an existing structure to installing the electrical components in the new structure, building a garage incurs a number of costs that you need to factor into your budget.
Labor: Adding a garage to your home is not a good DIY project. Several contractors may be required, with costs running up to $70 per hour for carpenters, $80 per hour for electricians, and $30 per hour for painters.
Footings: Your structure requires a solid foundation. Concrete costs approximately $75 per cubic yard.
Roof support beams: The support beams strengthen the roof and help secure the garage to the existing house. Total costs vary, based on what type of beams your carpenter recommends.
Asphalt shingles: Fifty-year shingles average $80 to $100 per square foot, plus labor costs for installation.
Siding: Vinyl siding is approximately $7 per square foot. Other materials such as brick or stone have varying costs.
Windows and doors: A side door and at least one window make a garage more pleasant to use. Vinyl windows range from $300 to $700, while doors range from $250 to $1,000. Installation costs are extra.
Main doors: Motorized up-and-over doors range from $400 to $900, plus installation fees.
Adding on a garage is expensive. A home equity loan can be a great way to pay for it.