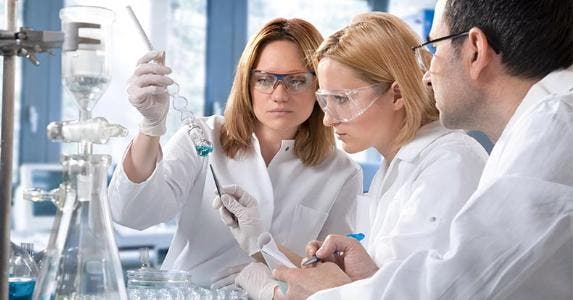 There's no way around it. College is expensive, but it's a valuable investment for the future. However, there are tax benefits that help offset the expenses you incur, such as the lifetime learning credit, or LLC. The IRS takes the sting out of these educational expenses by letting taxpayers claim the LLC. Not all taxpayers who are in college or who have household members in college are eligible for this break, however. There is a set of criteria that you have to meet first.
How much can you deduct with the LLC?
The tax credit provided by this learning credit is for 20% of the tuition and related expenses paid to the learning institution up to a cap of $2,000 on each year's first $10,000 of expenses. For example, if you pay the full $10,000 in tuition during one year, the amount you can claim under this credit is $2,000. You can also claim this credit at any time during your schooling and you can take advantage of it even if you only take one class.
Which expenses qualify for the lifetime learning credit?
The only expenses you can add in when calculating the LLC are tuition and your school's required fees. Things like room and board, books, school supplies and transportation don't qualify and can't be included to determine the amount of expenses you've paid for school. Also, the amount has to be calculated based on the money you paid in or took out in student loans to cover. Any amount covered by these items must be subtracted before you begin calculating your amount for this credit:
Grants.
Scholarships.
Or, employer reimbursements.
What if you pay for 2 or more post-secondary students?
The LLC is a one-per-household tax credit. If you pay for more than one post-secondary school student, the maximum amount to use for calculations is still $10,000, no matter how much you pay in total, and the maximum deduction under this credit is still $2,000. If you're paying for the education of someone who is not your dependent, then you can't claim his or her expenses under this tax credit.
Filing status
You need to consider whether you want to claim this credit or not when selecting your filing status. If you're married and want to claim this tax credit, you cannot file separately. Also, if you're claiming this credit for a dependent student, the student cannot file independently. If he does file, he will be the one who's eligible to claim the tax credit.
Income phaseouts
The lifetime learning credit has what's called a phase-out range. What this means to you as a taxpayer is, if your modified adjusted gross income, or MAGI, (you can use the IRS tool to confirm your eligibility) is below the minimum phase-out amount or in excess of the maximum phaseout amount, then you are not able to claim this tax credit.
The forms you need to file for this tax credit
To claim this tax credit, you need Form 1098-T, which shows the amounts billed and received for tuition. You also need Form 8863, which is the form you fill out to claim the credit that you then attach to your tax forms when you file.
Other educational tax credits to consider
If you find that you're not eligible to claim the LLC on your taxes, you can still check to see if you're eligible for other educational tax credits, such as the American Opportunity Tax Credit or the Tuition and Fees Deduction.
RATE SEARCH: Do you have enough money for college? Apply for a student loan today at Bankrate.