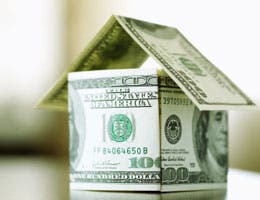 5 coming housing trends
Mortgage rates probably will rise over the next three months, and the jumbo mortgage will remain relatively expensive. Those are two of five projected housing trends over the next three months, according to economists and mortgage professionals.
Following are expert predictions about how these important real estate trends may affect you.
Mortgage rates are likely to rise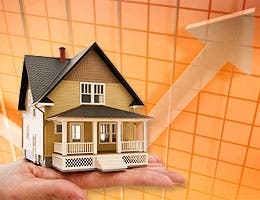 Many mortgage experts and economists believe mortgage rates will be higher in three months than they are now. That's not a unanimous opinion, though.
"In the next three months, I don't expect anything to happen," says economist Joel Naroff, principal for Naroff Economic Advisors in Holland, Pa. (CK) But over the next year, he's almost certain interest rates will be higher across the board.
Naroff doesn't rule out higher mortgage rates during the traditional homebuying season.
"We are in an extraordinarily artificial rate environment," he says. "How long we can stay here I don't know." But when rates rise, they will do so rapidly and unexpectedly, he adds.
The Mortgage Bankers Association's latest forecast has the 30-year fixed rising from an average of 5 percent in this year's first quarter to 5.4 percent in the April-through-June quarter. The MBA expects rates to keep rising all year, with zigs and zags along the way.
"I think you're going to see weeks where private investors are in and weeks when private investors step back from mortgages — and as a result, you'll see higher rate volatility in the next couple of months," says Michael Fratantoni, vice president of research and economics for the Mortgage Bankers Association.
The jumbo mortgage won't get cheaper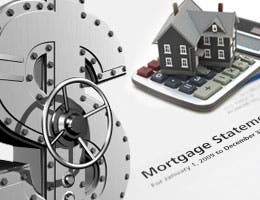 The secondary market for jumbo mortgages froze in August 2007. Jumbo rates have been high since then.
Without a secondary market, jumbos have been done the old-fashioned way: by banks that keep the loans on their books. Banks turn on and turn off jumbo availability like water from a faucet, says Brian Koss, executive vice president of Mortgage Network, a lender based in Danvers, Mass.
He adds that the underwriting standards for jumbos are inconsistent, so it's hard to predict whether a given application will be approved.
In late April, a bundle of 255 jumbo loans was securitized, under rapt attention from the mortgage world. If this securitization was the first of many, then jumbo rates are likely to narrow their gap above conforming rates. But it won't happen overnight.
Home prices will continue to fall, and fewer people will buy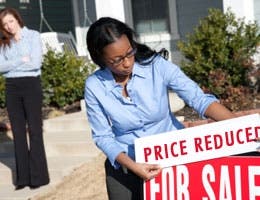 House prices are likely to continue falling in many major markets, according to PMI, a mortgage insurer based in Walnut Creek, Calif. PMI's quarterly housing risk index predicts that in 32 of the top 50 metro areas, house prices will be lower in two years than they are now.
The MBA projects sales to fall off after June, even though summer is the traditional homebuying season. Koss, of Mortgage Network, worries that "it's going to be a long, quiet summer."
Borrowers will pay a price for applying for debt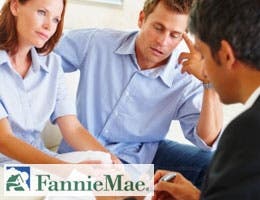 Beginning June 1, Fannie Mae requires lenders to check borrowers' credit reports right before closing. If the borrower took on a new credit obligation, the lender will have to recalculate the borrower's debt-to-income ratios.
The rule could cause 11th-hour delays and could even block some loans from being made. Advice: Don't apply for new credit while the mortgage is being processed.
The good faith estimate will count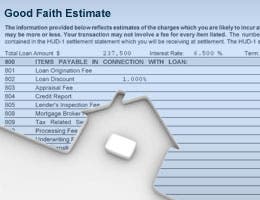 When you apply for a mortgage, the lender is required to prepare a document called the good faith estimate of closing costs, or GFE. Beginning this year, the GFE has to be accurate.
The feds gave lenders four months to iron out the kinks in their estimating systems. Beginning May 1, lenders face sanctions for delivering inaccurate GFEs.
More mortgage stories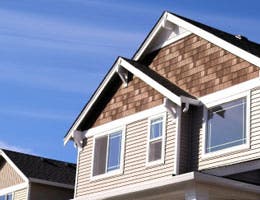 Looking to buy or sell a home? Read the following Bankrate stories for tips on how to make the best deal.