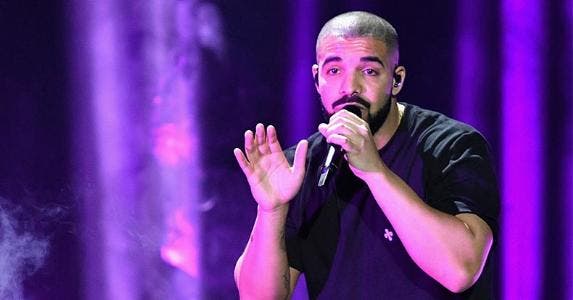 Drake
Net worth: $60 million (as of May 2016)
Year of birth: 1986
Education: Forest Hill Collegiate Institute in Toronto (dropout), GED
---
How Drake's net worth was built
Aubrey Drake Graham, better known as Drake, built his wealth with multiplatinum recordings, high-grossing tours and major endorsements.
The Canadian artist recently joined the ranks of the world's richest rappers. He's now on par with well-known rhymers like Diddy and Jay Z. While Forbes estimates his current net worth to be $60 million, Drake has earned about $150 million so far before taxes and spending.
Drake started his career in his native Toronto. He quit high school to take the role of a high school student in the TV series "Degrassi: The Next Generation," making $40,000 a year. He began rapping and singing in 2006 and — even when he was still unsigned — gained recognition from "Billboard" and high-profile artists such as Kanye West, Jay Z and Lil Wayne. After signing with Universal Motown in 2009, his success continued.
Drake vowed to bank $25 million by age 25 — and did. In his song "Western Road Flows," Drake says he plans to retire by age 35 and that it's already funded.
You can use Bankrate's net worth calculator to see how you compare with Drake's wealth.
---
What he's up to now
Drake is known for his emotional and autobiographical lyrics. He has often been praised — and criticized — for his sensitive approach. The lyrics of his most recent album, "Views," which debuted at No. 1, revolve around his hometown of Toronto.
Aside from recording and touring, Drake keeps busy with endorsement deals from the Toronto Raptors, Nike, Sprite and Apple Music. He has branched out into a clothing line and music label with October's Very Own (OVO), and he is the co-creator of Virginia Black Whiskey.
---
Accolades
Drake is the most-played Spotify artist ever and has also won Juno and Grammy awards. He also tied a record set in 1964 by The Beatles when 14 of his songs appeared on the Billboard Hot 100 list at the same time.