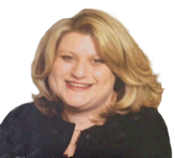 Connect with Erica Lamberg
Erica Lamberg
Contributing reporter
Erica Lamberg is a journalist based in suburban Philadelphia. A contributor for a group of Gannett newspapers for over a decade, Erica has profiled hundreds of businesses, exploring themes including entrepreneurship, family business, fundraising and franchising. She also writes travel features and stories about real estate, technology and health care. Much of her writing is syndicated to other Gannett dailies throughout the country and also is used in a variety of digital platforms.
For Bankrate.com, she focuses on real estate, higher education, travel and frugal living topics.
Additionally, her writing credits include The Philadelphia Inquirer, where she wrote both education and travel columns, New Jersey Monthly, Fodor's Travel blog, Cruise Critic and Family Vacation Critic, a division of Expedia.com. She was recently named a USA Today 10 Best Lifestyle Travel Expert.
Erica also works as a consultant in the fields of higher education and health care, assisting major institutions with blog writing, feature writing and marketing projects. 
Erica is a graduate of the University of Maryland at College Park. She is married and the mother of a daughter and a son. In her spare time, she enjoys volunteering, reading, traveling and spending time with the family's yellow Labrador retriever.