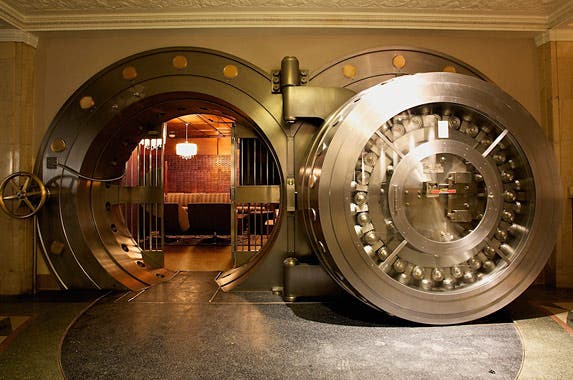 11 historic bank buildings reborn
Over the past 20 years, big banks have been gobbling up smaller institutions. According to data from the Federal Deposit Insurance Corp., there were more than 12,000 FDIC-insured institutions at the end of 1995. In 2015, that number stands at just under 6,700.
Although the number of banks has shrunk, many of the buildings that used to house banks or 1 of their branches have managed to remain standing. Here are 11 old bank buildings that have been repurposed while preserving pieces of their histories.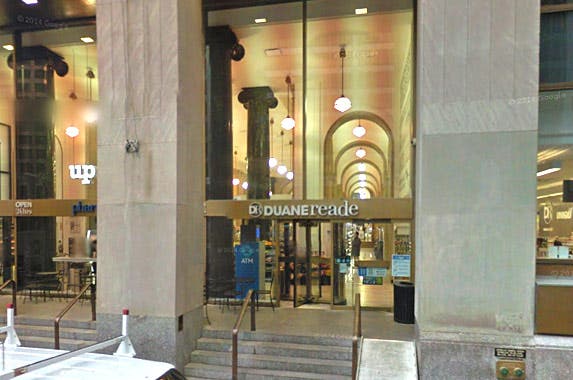 Duane Reade, New York
© 2015 Google
Formerly Bank of Manhattan Trust
This former bank's Wall Street address helps it retain the feel it had when it first opened its doors as the Bank of Manhattan Trust. Today, New Yorkers can see what bank buildings of the past look like while picking up medicine and household items at the Duane Reade drugstore.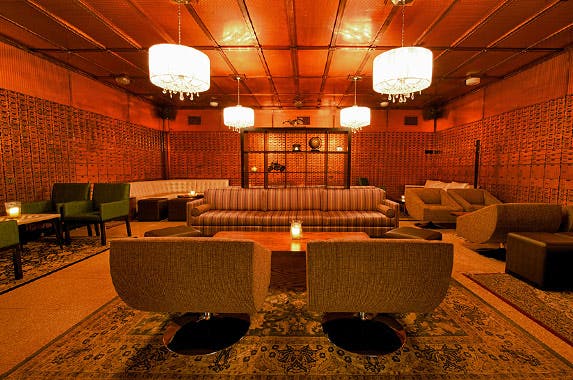 The Bedford, Chicago
Photo courtesy of The Bedford
Formerly Home Bank & Trust Co.
Midwesterners used to go to the Home Bank & Trust Co. building (built in 1925) to manage their money. Today, the safety-deposit boxes are empty, but customers can enjoy cocktails in the vault, which has been converted into a bar in The Bedford restaurant.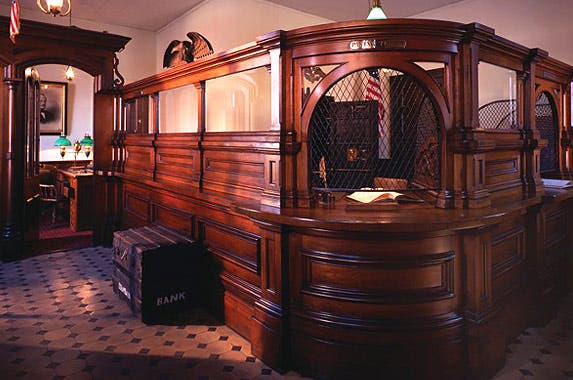 First National Bank Museum, Columbia, Pennsylvania
Photo courtesy of First National Bank Museum
Formerly First National Bank Building
The teller cages and the bank vault remain, but they are only for viewing, not depositing. Rather than renovating the bank to serve a new function, the relic is open for tours to visitors who want a glimpse of what bank buildings were like long ago.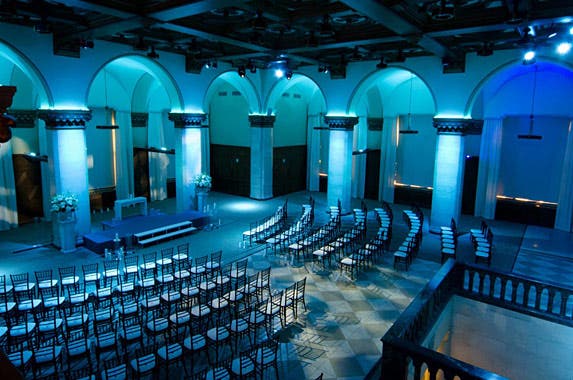 CityFlatsHotel, Grand Rapids, Michigan
Photo courtesy of CityFlatsHotel
Formerly Michigan National Bank
Account holders may no longer be able to marvel at this building constructed in the 1920s, but people who attend weddings and other special events can still bask in the beauty of the old Michigan National Bank lobby, now part of the CityFlatsHotel.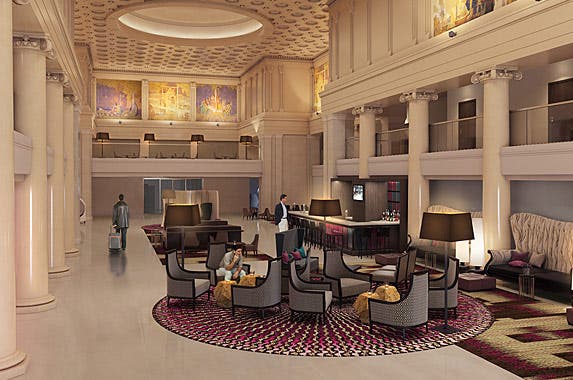 Renaissance Denver Downtown City Center Hotel
Photo courtesy of Renaissance Denver Downtown City Center
Formerly the Colorado National Bank Building
The former Colorado National Bank Building, with a 3-story atrium of white marble colonnades, now offers hotel accommodations. Guests take in the restored architecture of the 1915 bank — including white marble columns fashioned from the same stone used in the Lincoln Memorial in Washington, D.C. — while enjoying modern hotel amenities.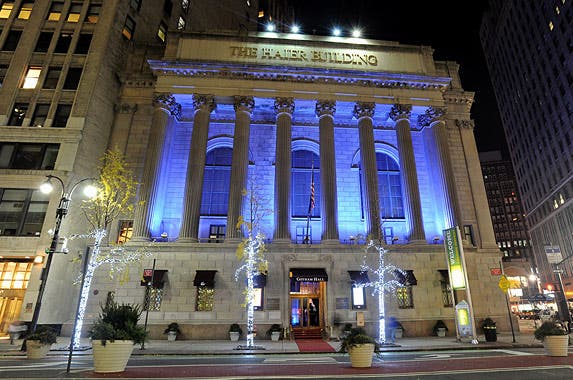 Gotham Hall, New York
Photo courtesy of Gotham Hall
Formerly Greenwich Savings Bank
No longer can New Yorkers chat with a banker here, but guests of social, corporate and nonprofit events still enjoy the soaring 40-foot columns and solid limestone of the old bank, built in 1924. The venue is now home to events, like weddings.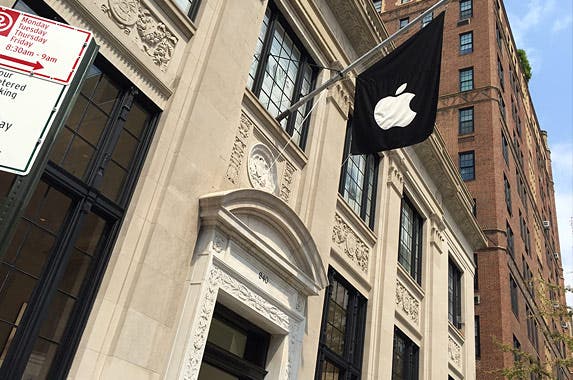 Apple Store, New York
Formerly U.S. Mortgage & Trust
Instead of visiting this former bank building to tuck away their savings, customers now go there to spend it at the Apple Store. Guests may try on an Apple Watch in the remodeled luxury bank vault.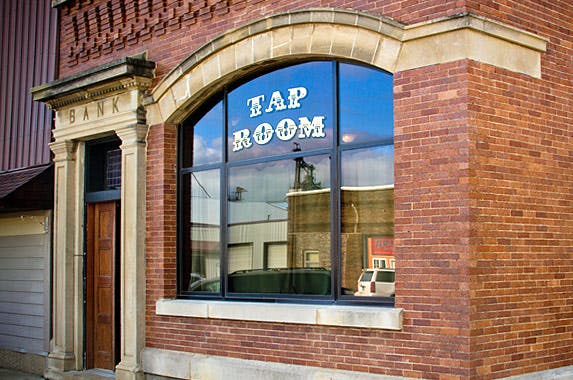 Bank Brewing Co., Hendricks, Minnesota
Photo courtesy of Bank Brewing Co.
Formerly Bank of Hendricks
The bank teller stations are gone, as are the bankers. Now, patrons hold up a pint in the building of the former Bank of Hendricks. Bank Brewing Co. offers a taproom here with a wide selection of ales. The beers are brewed nearby at a former creamery.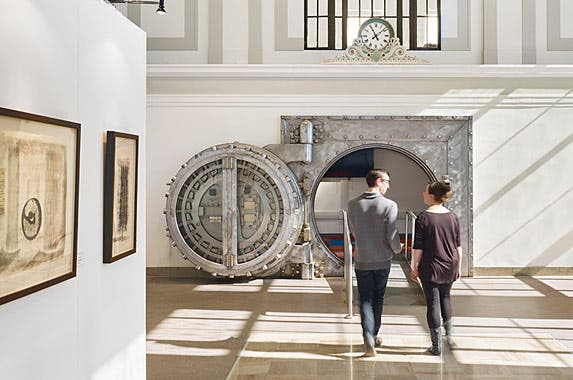 Susquehanna Art Museum, Harrisburg, Pennsylvania
Photo credit: Halkin / Mason Photography
Formerly Keystone Trust Co.
Once home of Keystone Trust Co. bank, this nearly 100-year-old building has been renovated into an art museum. In addition to serving as a gallery, the original historic bank building is rented for events, where guests marvel at the 27-foot gilded ceiling and a marble-floored central room.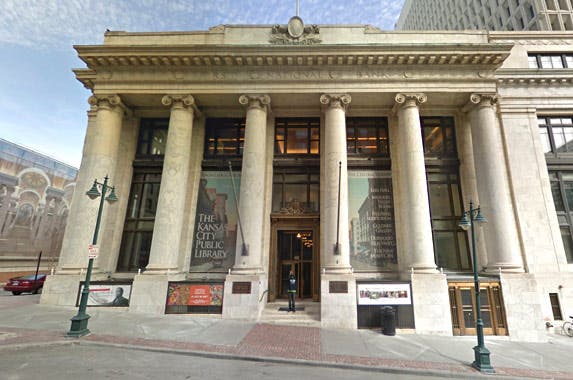 Kansas City Public Library, Kansas City, Missouri
© 2015 Google
Formerly First National Bank
The 35-ton steel door of the vault in this building that opened in 1906 used to secure the belongings of First National Bank customers, but it now serves to set the tone for a meeting space at the library. Business presentations and private screenings take place inside the old vault, which seats 28.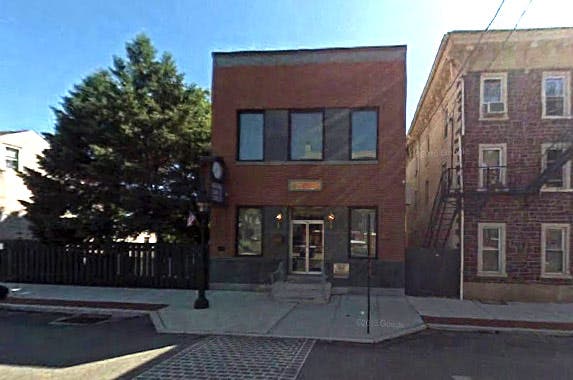 Luxury home, Spring City, Pennsylvania
© 2015 Google
Formerly National Bank of Spring City
Built in 1872, this old bank building is currently the personal residence of Cathy Calhoun, a former teller at National Bank of Spring City. Calhoun purchased the building and renovated it into what she has dubbed "Calhoun Federal," a 3-bedroom, 3-bathroom home with original chandeliers and a sauna in the vault.