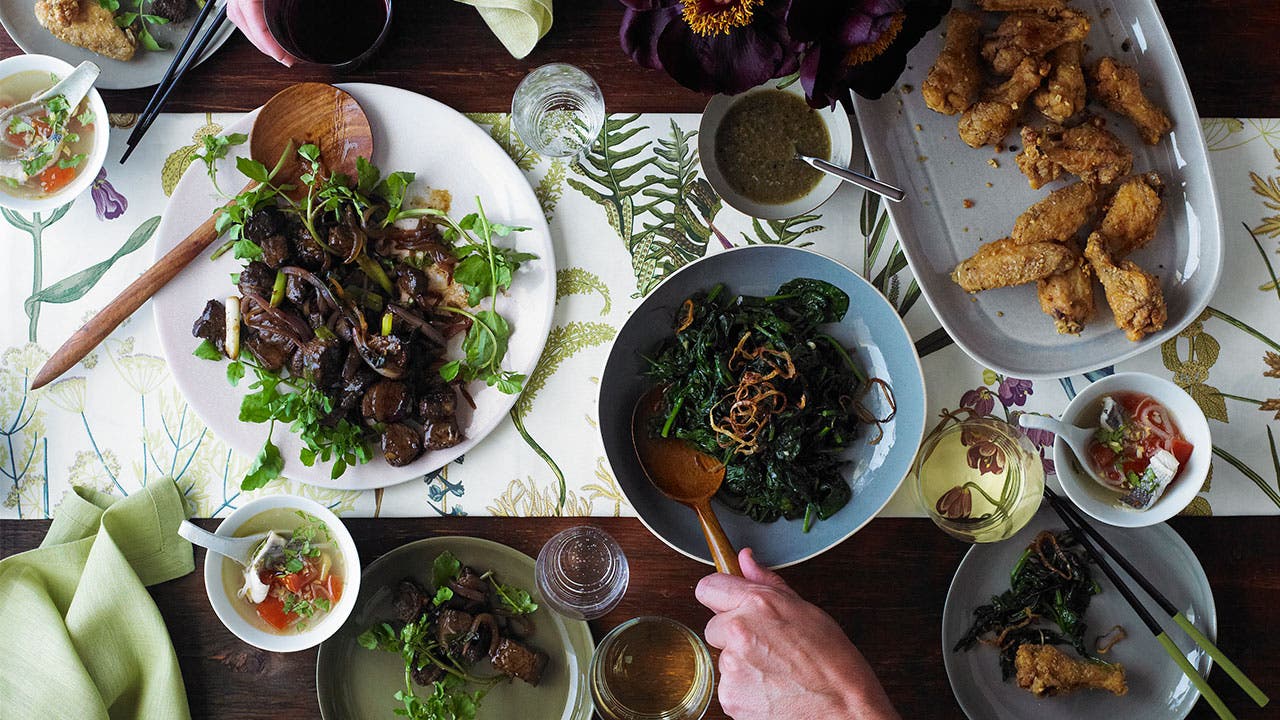 7 restaurant deals you shouldn't swallow
Restaurant deals and coupons are an enticing way to try a new dish or save big on one of your favorites. While these offers might look great at first glance, many could be a raw deal.
Coupons, discount certificates and Restaurant Week promotions have exploded over the years. But before falling for a restaurant deal, consider how much you get for what you pay.
Here's a taste of seven gimmicks, with a side of advice to chew on.
View today's high-yield savings account rates.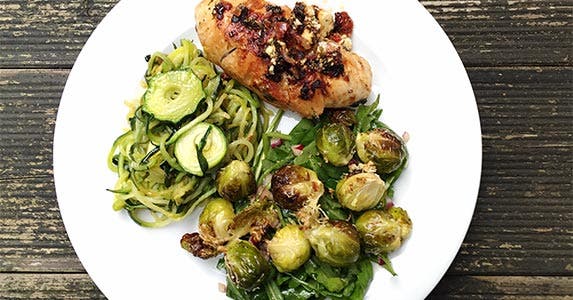 The mixed plate of Restaurant Week
The gimmick: Every community seems to have a Restaurant Week offering bargains on full-course meals. But sometimes the deals can seem better than they really are.
For example, diners may be told they can get a $55 meal for $35. But you can easily dine for $35 per person at the majority of the restaurants anyway. And at top-tier restaurants, where a $35 meal would be considered a steal, Restaurant Week can mean smaller portions and corner-cutting.
Customers complain that the Restaurant Week menu can be very limited and say diners might be better off just buying a la carte off the regular menu.
Food for thought: Review Restaurant Week menus (often published online) before you bite.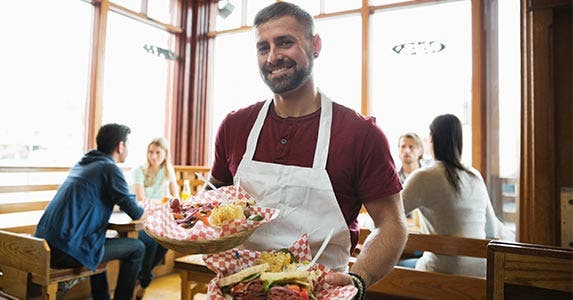 Daily deal offers heaping with catches
The gimmick: Restaurant certificates and vouchers can be good deals, but be aware of the ifs, ands and buts of how they work. Offers from Groupon, LivingSocial and others, can be loaded with carefully worded fine print and restrictions.
Refunds may not be easy to obtain or may have time limits.
Vouchers and certificates can carry minimum-purchase requirements, and tax and tip are extra. The deals may not cover alcoholic beverages.
Usage restrictions can include one certificate per person, per table, per month and so on.
Food for thought: Know that daily deals often come with a ton of rules that can affect the ultimate value of the offer.
In the market for a rewards credit card? Find and apply for credit cards from Bankrate.com's partners today!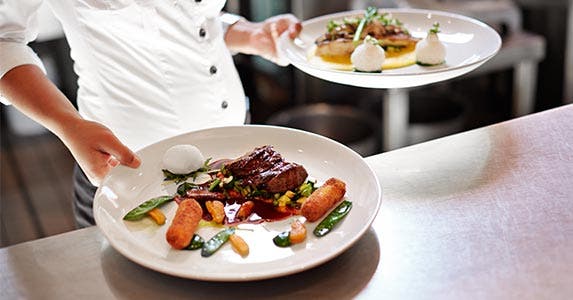 'Half-off' deals that don't quite add up
The gimmick: A few years ago, a popular casual dining chain emailed customers with "Free entree and more savings inside" in the subject line. The coupon in the email was not for a free entree after all. Instead, it offered only half off a second entree when you bought the first one.
Edgar Dworsky, founder of ConsumerWorld.org and a former Massachusetts assistant attorney general in consumer protection, contacted the company over its misleading grabber. It sent an apologetic email to customers.
Food for thought: Read all the details and do the math for yourself on restaurant freebies and deals that seem to suggest your bill will be cut in half.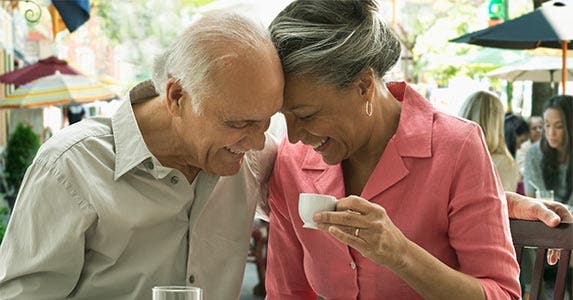 Restaurant discounts*
The gimmick: A restaurant chain might offer customers of a certain age or who are members of a certain affinity group 20 percent off or some other discount during certain hours.*
Did you catch the asterisk?
At the bottom of the coupon, in the last line of the fine print, you may find this: "*Valid at participating restaurants only."
"The franchise system of restaurants, in which each location can make their own decisions about things like coupon acceptance, can make couponing there very difficult," says Bill Wunner, founder of CouponsIntheNews.com.
He says a chain owner could issue a coupon that individual franchises don't have to accept. Or, a franchise or group of franchises under the same owner can issue their own coupon that's not valid elsewhere.
Food for thought: If you run into the "at participating restaurants only" disclaimer, call ahead and make sure the discount will be honored at your location before you show up expecting to use it.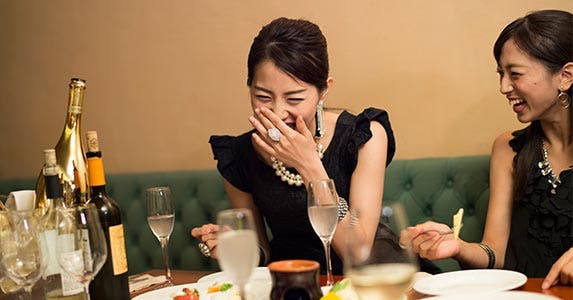 Holiday meals and daily specials
The gimmick: Ever notice that when servers give you the "specials" of the day, they often don't mention prices? They probably hope you won't ask. Those meals often are among the most expensive choices.
Another pricey choice is dining out on holidays. New Year's Eve, Valentine's Day and Mother's Day are the big trifecta of holiday meals. Prices go up because of customer demand and because restaurateurs are charged more by their vendors.
Food for thought: Ask your server for prices on the night's specials. Stay in and cook at home to save on holiday meals, or postpone your celebration until the following day or weekend.
Compare CD rates at Bankrate.com today!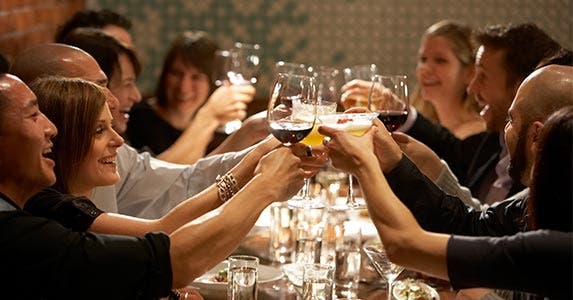 The buzzkill about alcohol markups
The gimmick: Beer, wine and spirits served at restaurants can be enough to make anyone a teetotaler.
A bottle of spirits is marked up about 300 percent; wine, 200 percent, says Mark DeNinno, chef and owner of Chris' Jazz Cafe in Philadelphia. Beer is even more, depending on whether it's bottled or on tap. A bottled beer could be marked up 400 percent while a draft might be 600%.
And the cheaper the wine, the greater the profit compared with a more expensive vintage. Soft drinks, tea, coffee and bottled water also have huge price markups.
Food for thought: Some restaurants allow you to bring your own bottle, though you might be charged a corking fee.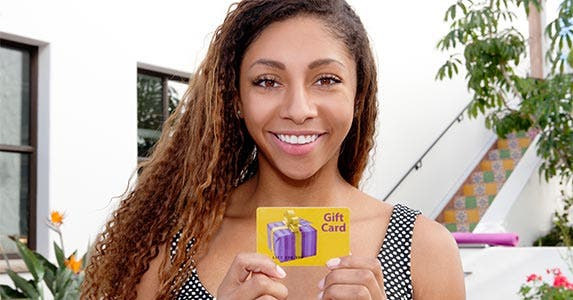 Beware the vanishing gift card
The gimmick: Restaurant gift cards are pitched as a convenient way to give a tasty present. But despite federal protections, gift cards still have a nasty way of expiring if you're not paying attention.
Under federal rules, gift cards:
Can't expire for five years from their purchase date or the last date they're reloaded with value.
Must show the expiration date in a place that's clearly visible on the card.
May charge inactivity fees, but only once a month after the card hasn't been used for a year.
Paper gift certificates are not protected by these rules. If you lose a restaurant gift card, you may be out of luck. Gift cards often aren't protected the way lost debit or credit cards are. Some issuers offer protection, but it's not required.
Food for thought: When giving or using gift cards, as with other restaurant deals, make sure you understand all the terms. Use cards as soon as possible.