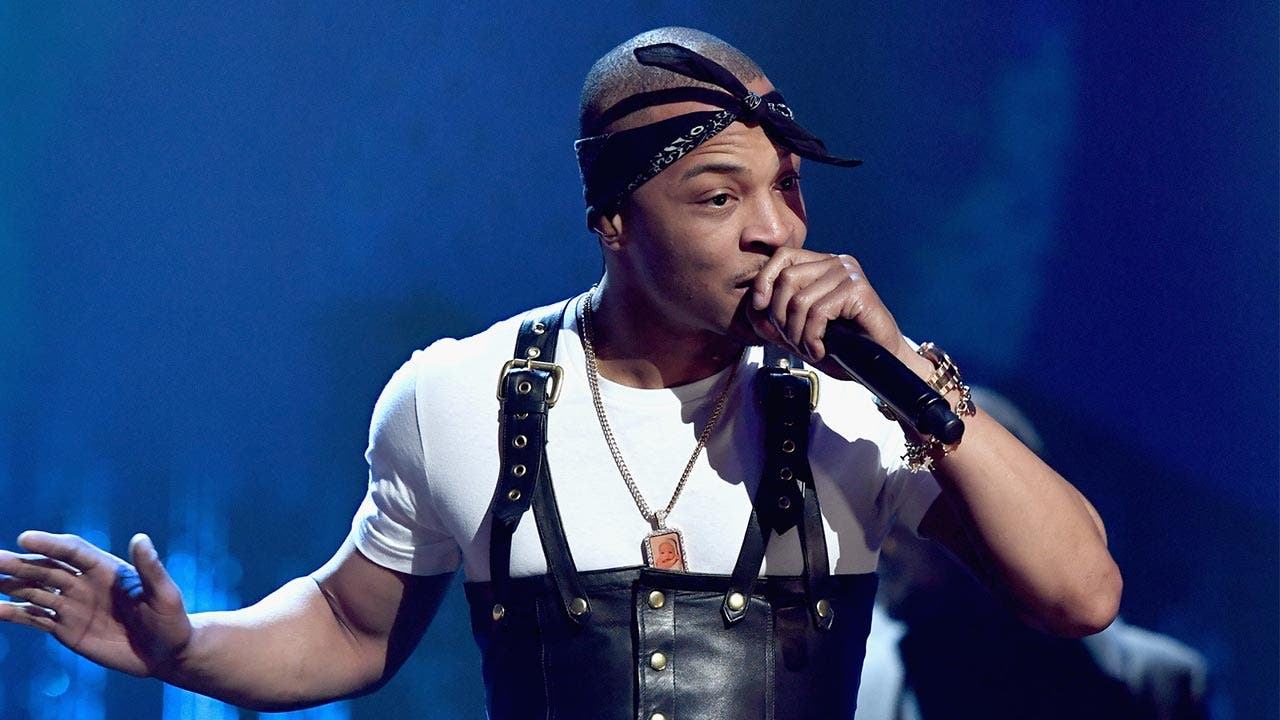 How T.I.'s net worth was built
Rapper T.I., born Clifford Joseph Harris Jr., began rapping at age 8, launching his music career after dropping out of high school.
During this time, he received the nickname, "Rubber Band Man" as a nod to his penchant for wearing rubber bands on his wrist as a symbol of the amount of money he made. His nickname would later be the title of one of his earliest rap singles.
Arista Records signed T.I. and released "I'm Serious," his first album in 2001. A later name that he picked up, Tip, would be changed to T.I., to differentiate him from another Arista rapper, Q-Tip.
Since then, T.I. released nine studio albums, founded Grand Hustle Records and launched a successful acting career. He has appeared in numerous TV shows and films, including "Boss," "ATL," and "American Gangster."
Federal authorities arrested T.I. at the BET Awards in 2007 and charged him with multiple gun possession charges for which he ultimately served one year in prison and completed 1,000 community service hours.
As of May, T.I.'s net worth is $50 million, according to Celebrity Net Worth.
You can use this net worth calculator to see your net worth.
Net worth: $50 Million (as of January 2017)
T.I.
Year of birth: 1980
Birthplace: Atlanta
---
What he's up to now
T.I. and his longtime love, Tameka "Tiny" Cottle married in 2010. They have two sons in addition to his daughter and two sons from previous relationships.
T.I. continues working in the music industry and acting in movies and television shows and mini-series such as 2016's "Roots," "Ride Along 2" and "Ant-Man."
In January 2017, he wrote an open letter to President Donald Trump on Inauguration Day. The letter called for greater community involvement, education and respect as a means of overcoming longstanding oppression.
---
Accolades
T.I. has won several Grammy Awards, including the 2007 Grammy for the Best Rap/Sung Collaboration for his song, "My Love" with Justin Timberlake.
He also won the 2009 Grammy for the Best Rap Performance by a Duo or Group, a win that he shared with Jay Z, Kanye West and Lil' Wayne for their song, "Swagga Like Us."
Additionally, T.I. has been nominated for several Grammy awards, iHeart Radio awards, and Teen Choice Awards.