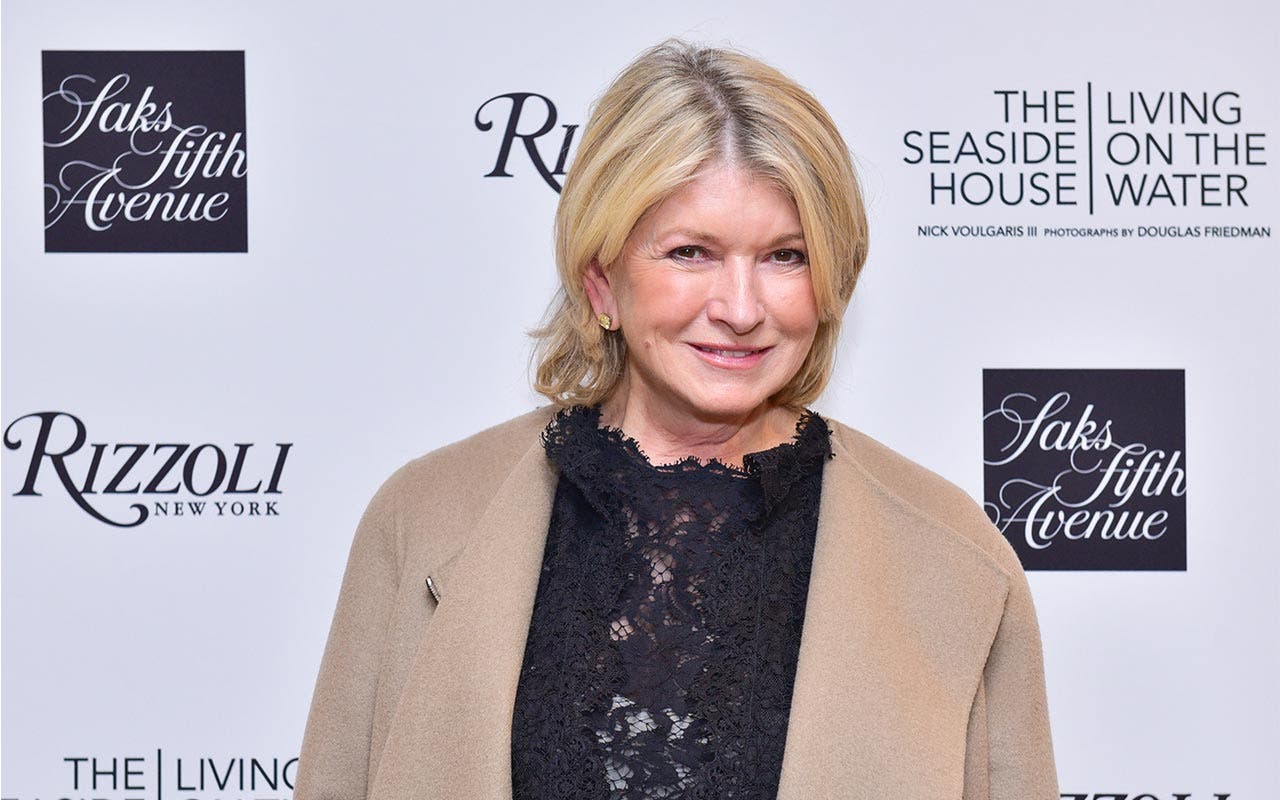 How Martha Stewart's net worth was built
Martha Helen Kostyra was studying for a degree in European and architectural history at Barnard College when she met Yale law student Andy Stewart. They married in 1961, and Martha Stewart devoted a few years to raising their daughter, Alexis, before taking a job as a stockbroker on Wall Street in 1967.
In 1972, the family moved to Westport, Connecticut, and Stewart and her husband bought and restored a 19th-century farmhouse. She started a catering business in her basement in the late 1970s, and over the next decade she amassed a roster of business and celebrity clients.
In the 1980s, Stewart took her business global, publishing her first book, "Entertaining," in 1983. The book was a massive success, and she followed it with several more cooking and entertaining books. In 1991, she began publishing her magazine, Martha Stewart Living. She eventually consolidated her various media and merchandising ventures into a company called Martha Stewart Living Omnimedia.
She had a major setback in 2004 when she was convicted on several counts related to an insider trading scandal at drug company ImClone Systems and served five months in prison. After her release, she launched a successful comeback and returned to her syndicated daytime TV show. Her net worth as of April 2017 was $300 million, according to Celebrity Net Worth.
Use our net worth calculator to see how your net worth compares to Martha Stewart's.
Martha Stewart
Born: 1941
Birthplace: Jersey City, New Jersey
---
What she's up to now
In 2015, Martha Stewart Living Omnimedia was acquired by Sequential Brands Group. In the fall of 2016, VH1 premiered a show featuring Stewart and the rapper and actor Snoop Dogg called "Martha & Snoop's Potluck Dinner Party." The two also did a T-Mobile commercial together that aired during the Super Bowl in February 2017. Stewart also has a new line of packaged and home-delivered meals called Marley Spoon.
---
Accolades
Martha Stewart has won several Daytime Emmy awards for her TV show "Martha Stewart Living." She won Outstanding Service Show Host in 1995, 1997, 2002 and 2003. In 2011, New York Women in Film and Television honored her with its Outstanding Service Show Host award. She also was inducted into the New Jersey Hall of Fame.