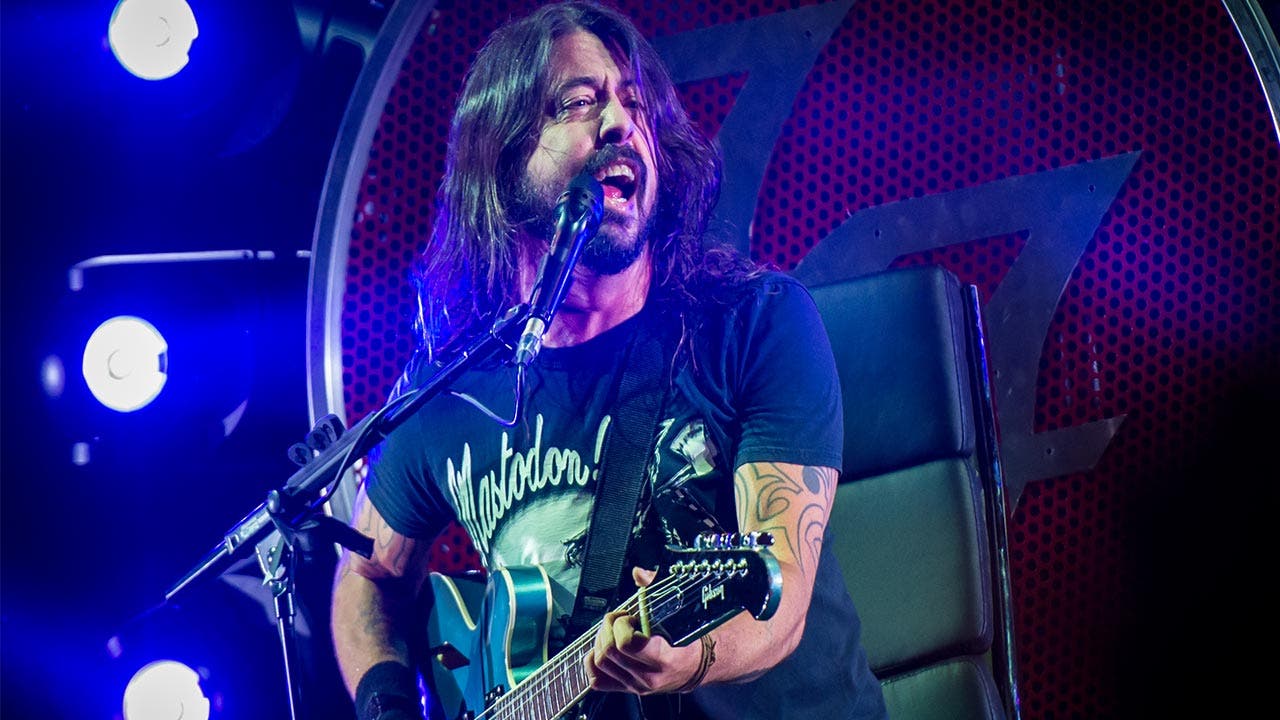 How Dave Grohl's net worth was built
Dave Grohl acquired a passion for the guitar as a kid and formed his first band when he was 10. Later, his high school buddies introduced him to punk rock and his love for the genre was solidified. He dropped out of high school to play and tour with a Washington, D.C.-based punk band called Scream.
In 1990, Grohl met Kurt Cobain and Krist Novoselic for the first time at a concert. Later that year, Cobain and Novoselic invited Grohl to Seattle to audition for their band. He auditioned, they loved him, and Grohl became the new drummer for Nirvana. Grohl played with the band for a couple of years until Nirvana caught the attention of major labels. Geffen Records signed the band and Nirvana released its album "Nevermind" soon after. The album, carried by the hit single "Smells Like Teen Spirit," was a huge commercial success worldwide.
But tragedy struck in April 1994 when Cobain, the band's frontman, committed suicide. Devastated by Cobain's death, Grohl isolated himself and recorded a 15-track demo, playing almost all the instruments himself. Discovering that there was a lot of major-label interest in his demo, Grohl decided to recruit a band, even though he'd had offers to join other bands, including Tom Petty and the Heartbreakers.
His demo was released in July 1995 as the Foo Fighters' debut album. Grohl continues to record and tour with the Foo Fighters, and has built a net worth of $280 million, according to Celebrity Net Worth.
You can use Bankrate's net worth calculator to figure your net worth.
Dave Grohl  
Born: 1969
Birthplace:  Warren, Ohio
---
What he's up to now
In 2016, Grohl finished his Broken Leg Tour and made a guest appearance on Nine Inch Nails' new EP, "Not the Actual Events." Grohl is currently working on a "secret project" with Butch Vig, the producer of "Nevermind."  Grohl's mother, Virginia Grohl, has penned a book titled "From Cradle to Stage," with stories from mothers who have raised rock stars.
---
Accolades
Grohl and the Foo Fighters have won nine awards, among them Grammys for Best Rock Performance and Best Rock Song. The band has been nominated for 16 Grammys. Grohl and Nirvana band mates Cobain and Novoselic were inducted into the Rock and Roll Hall of Fame in 2014.
You think Dave Grohl is a rich drummer? Check out the net worth of former Beatle Ringo Starr!