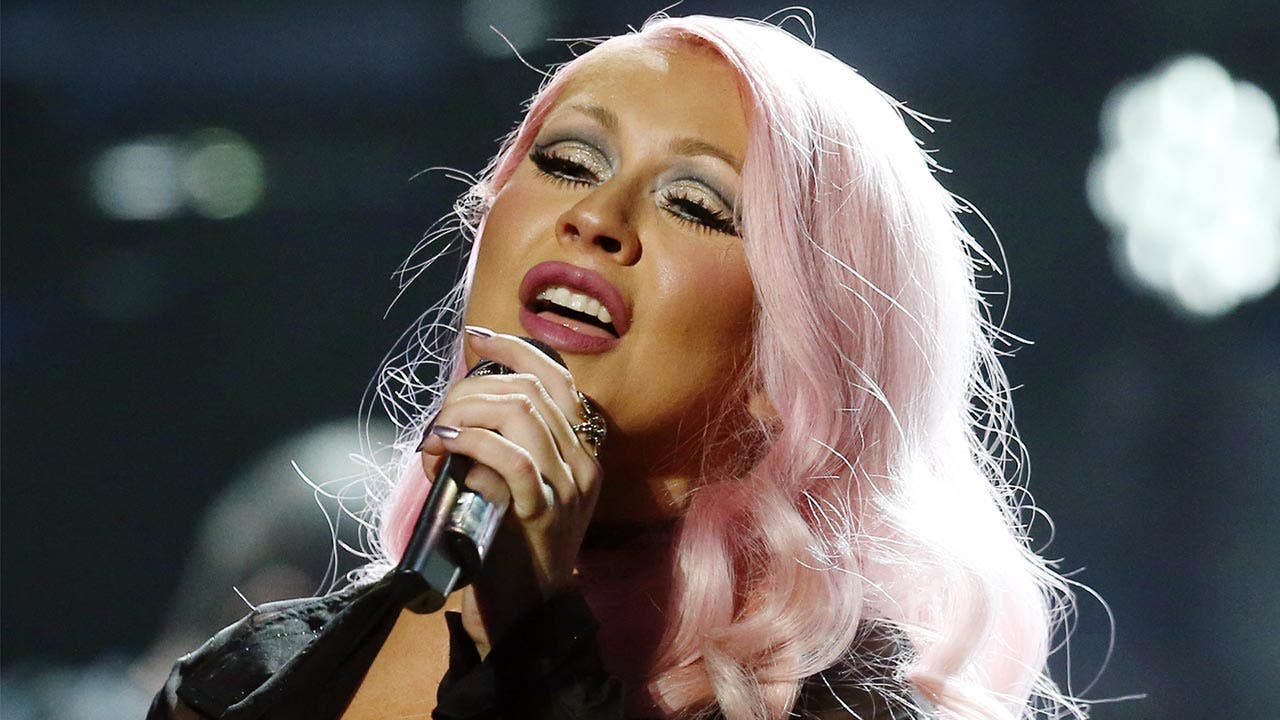 How Christina Aguilera's net worth was built
Christina Aguilera showed a passion for music at a young age and entered into several talent shows in her hometown of Rochester, Pennsylvania. At age nine, she made her television debut on the competition show "Star Search," where she placed second. In 1993, she landed a spot as a Mouseketeer on "The All New Mickey Mouse Club." She started to gain commercial fame in 1998 when she recorded the song "Reflection" for the "Mulan" soundtrack.
Aguilera released her first album "Christina Aguilera" in 1999 and launched to superstardom with her first single "Genie in a Bottle." Her second and third albums, "Stripped" and "Back to Basics," respectively, also topped the charts. In 2010, Aguilera co-starred with Cher in the musical "Burlesque." In recent years, Aguilera joined the panel of coaches on the singing competition show "The Voice," where she reportedly earned a $15 million salary.
As of May 2017 Christina Aguilera's net worth was estimated at $160 million according to Celebrity Net Worth.
You can use this net worth calculator to see your net worth.
Christina Aguilera
Born: 1980
Birthplace: Staten Island, New York
---
What she's up to now
While working on her career, Aguilera also has her hands full as a mom. She had given birth to her son Max in 2008 from first husband Jordan Bratman, and then welcomed daughter Summer Rain Rutler in 2014 with Matthew Rutler. Aguilera has served as a coach on the TV competition "The Voice" for several seasons, including season 10 in 2016.
She returned to acting in 2015 when she took on the three-episode role of Jade St. John on the TV show "Nashville." In February 2017, she announced she would be releasing her eighth studio album later in the year.
---
Accolades
Aguilera's first album topped the Billboard charts and went on to sell 17 million copies worldwide. It also earned her a Grammy for best new artist in 2000. Her album "Stripped" sold more than 4.2 million copies, and "Back to Basics" rose to the top  of the charts in 14 countries.
Among her achievements, Aguilera has taken home a total of five Grammy awards and received eight more Grammy nominations. Other awards include a Billboard Music Award, four Blockbuster Entertainment Awards and several more. In 2000, she won Maxim Magazine's best international female singer award, and in 2003, she was named Maxim Magazine's sexiest woman of the year.
Aguilera is involved with numerous charitable organizations. She is a World Food Programme Ambassador Against Hunger, and spent time in Rwanda at a refugee camp. She is also the official spokesperson for the Yum! Brands World Hunger Relief Campaign, and was among the artists who sang at the "Hope for Haiti Now" telethon to raise funds for Haitian earthquake victims in 2010.
Aguilera also was nominated for a Grammy alongside Cher for their work together on the soundtrack for "Burlesque." Check out Cher's net worth.