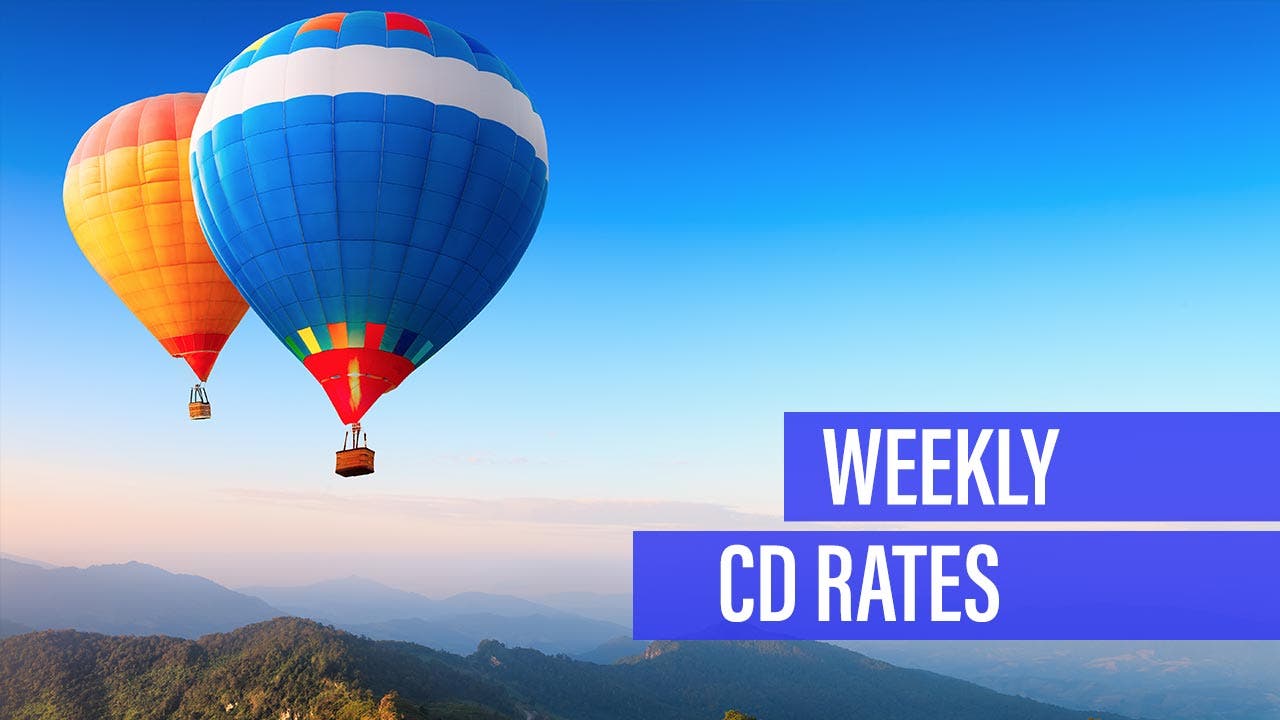 There wasn't much activity in savings rates this week. Average rates on 1-year certificates of deposit and money-market accounts, two oft-used savings products, stood pat. The average rate on longer-term 5-year CDs remained level.
MMA rates stay the same
The average interest rate on money-market accounts, which are savings accounts that often have higher rates than conventional savings accounts and come with limited check writing privileges, was 0.13 percent this week. That's exactly the same as it was last week.
A month ago, the average rate was 0.12 percent. A year ago, the average rate was 0.11 percent.
Earning a near-zero return has been the unfortunate reality for many savers since the financial crash. It still pays to get as much as you can even in this low-rate environment — there are multiple banks offering deposit rates many times the national average on accounts with FDIC protection.
Find savings rates in your area.
1-year CD rates flat
The average interest rate on 1-year CDs was flat at 0.41 percent this week. That's above the 52-week average of 0.35 percent.
A month ago, the average rate was 0.40 percent. A year ago, the average rate was 0.31 percent.
Longer maturities kept with that trend. The average rate for a 5-year CD was unchanged at 0.99 percent. A month ago, the average 5-year rate was the same as it is now. A year ago, it was 0.81 percent. Rates on three-year CDs, which split the difference between 1-year CDs and 5-year CDs, were unchanged at 0.66 percent.
You'll notice that the longer that maturity is on the CD, the better the rate of interest you can expect to earn. There are trade-offs, however; if you need to access the money before the term is up, you'll likely pay an early-withdrawal penalty, and if rates rise, you'll be locked into that lower rate for a while. One way to address those risks while still earning a decent return is through CD laddering.
You'll also want to be sure that any CDs, money market accounts or other deposit products you put your money in are fully FDIC-insured. And if you're tempted by a rate but feel leery about its safety and soundness, Bankrate's free Safe & Sound ratings can help you do some digging into its financial situation.
Compare CD and savings rates now.
Weekly savings and CD rate survey

Results from Bankrate's survey of banks and thrifts conducted October 25, 2017.
Money market account
1-year CD
3-year CD
5-year CD
This week's rate:
0.13%
0.41%
0.66%
0.99%
Change from last week:
N/C
N/C
N/C
N/C
Methodology: The "Bankrate.com National Average," or "national survey of large lenders," is conducted weekly. To conduct the National Average survey, Bankrate obtains rate information from the 10 largest banks and thrifts in 10 large U.S. markets. In the Bankrate.com national survey, our Market Analysis team gathers rates and/or yields on banking deposits, loans and mortgages. We've conducted this survey in the same manner for more than 30 years, and because it's consistently done the way it is, it gives an accurate national apples-to-apples comparison.
To learn more about the different rate averages Bankrate publishes, see "Understanding Bankrate's Rate Averages."