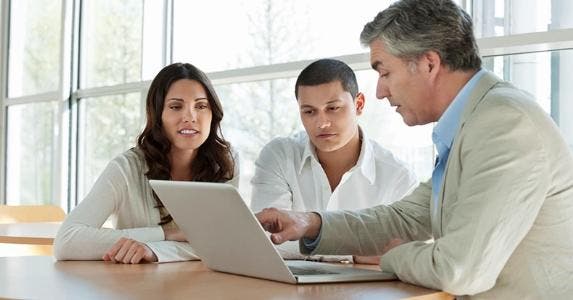 With the job market opening up and wages ticking higher, more people are feeling better about their financial well-being, which in turn is driving demand for personal loans.
That demand is being met by lenders, who are more than willing to extend credit to consumers and will go to great lengths to get their business.
"At a time when unemployment is low and the economy is growing, lenders are much more eager to lend on an unsecured basis," says Greg McBride, CFA, chief financial analyst at Bankrate.com. "People with good credit will continue to find competitive terms."
In Bankrate's national survey of interest rates for Feb. 17, 2016, the rate on personal loans didn't budge. It remained at 11.3%, the same as the previous week and the same as a month earlier.
RATE SEARCH: Find the best rates on personal loans
Unemployment under 5% in January
The employment picture has steadily improved since the end of the year, with unemployment hitting 4.9% in January, marking a low not seen in 8 years. Wages are also moving higher, lodging a half a percentage point increase in average hourly earnings during January — up from the previous month and from a year ago.
That is playing a big role in increasing consumers' appetite for personal loans. After all, many people who have re-entered the employment pool need to pay down high-interest-rate debt and one way to do that is with a personal loan.
It also evidence that despite problems in China and a tumultuous stock market, the economy is holding up.
"Consumers feeling good protects lenders," says Jason Laky, senior vice president and auto and consumer lending business leader at TransUnion, the Chicago-based financial data provider. "Lenders are feeling good about their ability to repay the loans."
And they have good reason. According to TransUnion, the consumer lending delinquency rate fell 2% at the end of 2015 compared with a year ago. That is amid a year-over-year increase in the average balance per consumer on personal loans of 2.4%.
Laky says lenders are confident enough that they are also extending more credit to borrowers with less than stellar credit scores or ones considered subprime, although they are going to pay more to access it.
However, prime borrowers are in hot demand and will benefit the most from the increased competition and low-rate environment. "If you have good credit, the rates are going to be good. If you don't have good credit, the rates are going to be high," McBride says.
RATE SEARCH: Check out the personal loan rates today at Bankrate.com.
Pockets of weakness in energy-reliant states
Borrowers with good credit scores should enjoy competitive rates for the remainder of the year, barring a big move by the Federal Reserve to raise interest rates, but there are pockets of concern, largely because of the precipitous decline in oil prices.
According to TransUnion, states in which energy plays a big role in the economy could suffer, creating a situation where people lose their jobs, can't pay their bills and are delinquent on their loans.
It could also result in lenders reigning in some of their willingness to lend to those subprime borrowers.
According to TransUnion, in 2015 credit card and auto loan delinquency rates increased in energy-focused states, including Louisiana, Oklahoma, North Dakota, Texas and West Virginia.
"In general, it's a good story of improved demand," says TransUnion's Laky of personal loans. "Certain pockets of the country, particularly those with high exposure to energy, will see the energy price slump impact jobs and the economy."