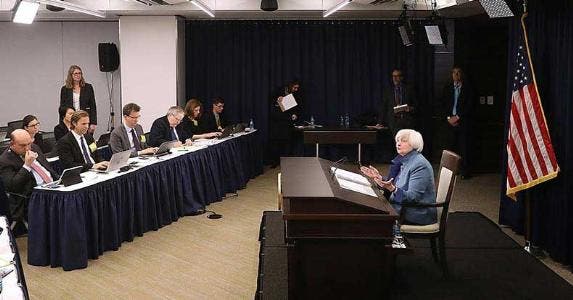 Interest rates to climb
There's so much that can influence interest rates in 2017 — an active Federal Reserve, a potentially bold President Trump, a healthy (or alternately, sagging) U.S. economy.
You need a crystal ball the size of Mars to predict interest rates this year.
First, there's the Fed. It raised rates in December and has signaled three increases in 2017 to the federal funds rate. That crucial rate influences many rates down the financial food chain.
The next tarot card has the face of President-elect Donald Trump. The incoming commander-in-chief has promised higher tariffs, lower corporate taxes and fewer regulations. But Scott Anderson, chief economist at Bank of the West, says Trump's influence over rates still doesn't match the Fed's.
"The Fed is clearly comfortable with how the U.S. economy is currently performing and sees moderate growth continuing … even without a huge stimulus package from the Trump administration," Anderson says.
Finally, are there surprises lingering in the economy itself? Economist Alan MacEachin of Navy Federal Credit Union says economic data, along with external shocks that impact inflation and economic growth, "can significantly move yields on long-term bonds far more than any anticipated Fed rate hike."
Check out where Bankrate believes mortgage rates, credit card rates and other key interest rates are headed this year.
ADVISER SEARCH: Want an expert's guidance on all things investing and money? Find a financial adviser near you today.