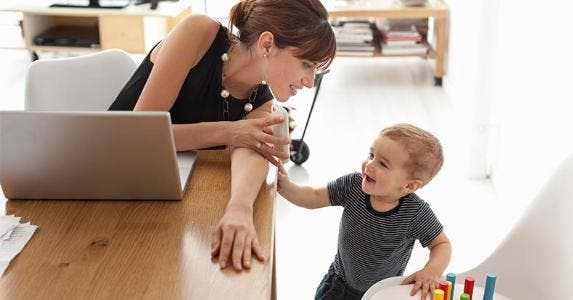 Personal loans are as inexpensive today as they have been all year. Whether you can get a lender to give you one is another question entirely.
Several of the big online lenders have cut back on the number of loans they issue as they struggle to attract investors to fund those loans. The largest of the firms, Lending Club, recently said it anticipated second-quarter loan volume to fall by a third. And Bloomberg reported late last month that another lender, Avant, planned to cut originations by about 50%.
These contractions come as personal loan rates are at their lowest level in more than a year.
RATE SEARCH: Find the lowest personal loan rates today. Let Bankrate show you how.
In Bankrate's national survey of interest rates from banks and thrifts for July 13, 2016, the rate on personal loans remained unchanged for the 4th consecutive week at 10.94%.
This week's average rate is down four-tenths of a percentage point from its 2016 high. A year ago, interest on the average personal loan was 11.12%.
When online lenders cut back
There are 3 types of places where you can look for a personal loan:
Banks
Credit unions
Finance companies (including online lenders)
As recently as a few years ago, banks dominated this space, accounting for 40% of all personal loan originations, according to the credit bureau TransUnion.
But as personal loans exploded in popularity — borrowers in 2015 for the first time took out more than 4 million unsecured personal loans in a 3-month span — non-bank finance companies like Avant and Lending Club issued more loans than did banks, TransUnion data show.
As these firms slow down, will getting a loan become more difficult? Michael Tarkan, director of research at the Washington, D.C.-based investment bank Compass Point, doesn't think so.
"Even though Prosper and Avant and Lending Club to a certain extent have pulled back, there are other lenders that are filling the void," Tarkan says. "So I don't know if there's going to be this massive decline in availability of credit because the marketplace lending sector is contracting."
RATE SEARCH: Find the best personal loan rates today on Bankrate.
Loan availability not shrinking
John Ulzheimer, a credit expert who formerly worked for FICO and Equifax, says "every mainstream lender" now issues personal loans, and there are many good options, particularly for people with good credit.
"When you have good credit, not only do you have more options, but those options are cheaper," he says.
Indeed, there is a diverse set of lenders in Bankrate's survey — from national institutions to small community banks.
To give some examples, Wells Fargo branches throughout the country offer personal loans. In Los Angeles, the nation's second-largest bank offers personal loans for as little as 9.25%, while Houston-based Integrity Bank — with 3 southeast Texas branches — charges 9%, according to the Bankrate survey.
When you have good credit, not only do you have more options, but those options are cheaper.
And, although banks tend to demand higher credit scores from would-be borrowers than non-bank lenders do, Tarkan says the pullback by marketplace lenders shouldn't affect consumers with low credit scores, either.
"You don't necessarily think about traditional lenders as ones that cater more toward subprime, but there are certainly lenders that do that," Tarkan says.
Be cautious in borrowing
Most borrowers take out personal loans to consolidate debt. If that's your loan purpose, make sure you change your spending habits or you could end up in a similar — or worse — financial situation than when you started, says Thomas Nitzsche, a certified credit counselor and spokesman for ClearPoint Credit Counseling Solutions based in Atlanta.
"If it's a consolidation loan, it's a fixed period of time, it's a fixed interest rate — you know when you're going to be done and you can't put any more debt on that particular account," Nitzsche says. "The danger, though, is that people will get a consolidation loan, put all their credit card balances on it, and they continue to use the card. And so then they end up with credit card payments plus an old debt consolidation loan payment."