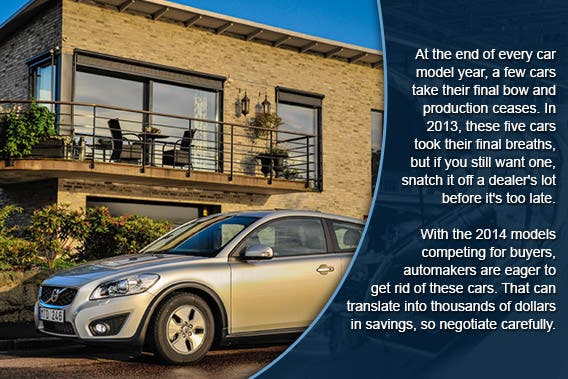 At the end of every car model year, a few cars take their final bow and production ceases. In 2013, these five cars took their final breaths, but if you still want one, snatch it off a dealer's lot before it's too late.
With the 2014 models competing for buyers, automakers are eager to get rid of these cars. That can translate into thousands of dollars in savings, so negotiate carefully.
For the best car loan rates, check out Bankrate.com.
Shopping for a car or just a car loan? Download Bankrate's auto app for price comparisons, loan calculations and more.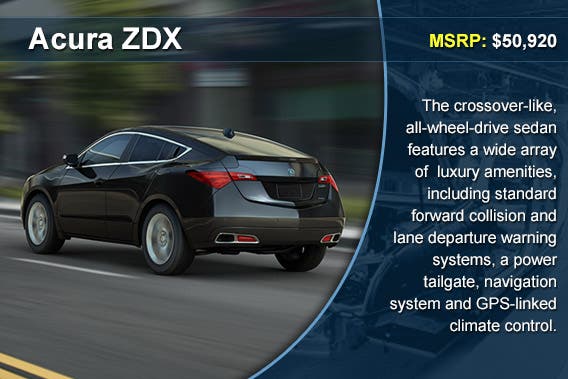 Acura ZDX
MSRP: $50,920
The crossover-like, all-wheel-drive sedan features a wide array of luxury amenities, including standard forward collision and lane departure warning systems, a power tailgate, navigation system and GPS-linked climate control.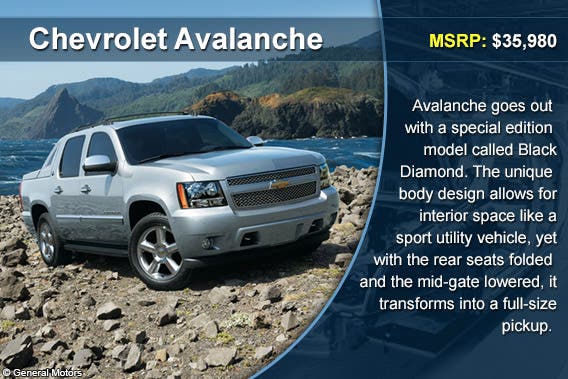 Chevrolet Avalanche
MSRP: $35,980
Avalanche goes out with a special edition model called Black Diamond. The unique body design allows for interior space like a sport utility vehicle, yet with the rear seats folded and the mid-gate lowered, it transforms into a full-size pickup.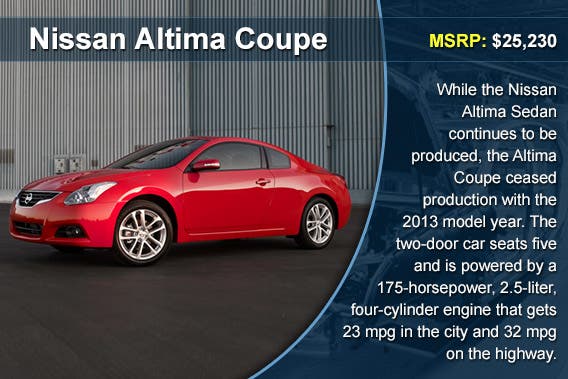 Nissan Altima Coupe
MSRP: $25,230
While the Nissan Altima sedan continues to be produced, the Altima coupe ceased production with the 2013 model year. The two-door car seats five and is powered by a 175-horsepower, 2.5-liter, four-cylinder engine that gets 23 mpg in the city and 32 mpg on the highway.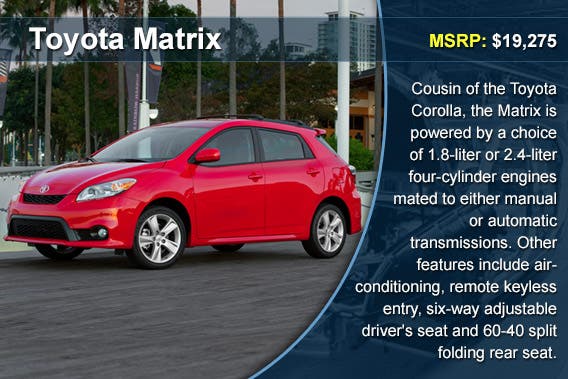 Toyota Matrix
MSRP: $19,275
Cousin of the Toyota Corolla, the Matrix is powered by a choice of 1.8-liter or 2.4-liter four-cylinder engines mated to either manual or automatic transmissions. Other features include air-conditioning, remote keyless entry, six-way adjustable driver's seat and 60-40 split folding rear seat.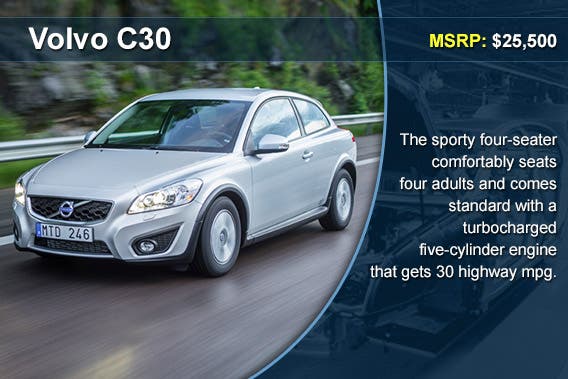 Volvo C30
MSRP: $25,500
The sporty four-seater comfortably seats four adults and comes standard with a turbocharged five-cylinder engine that gets 30 highway mpg.