6 concept cars that may become reality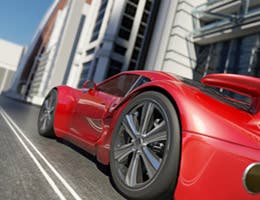 Concept cars, trucks, crossovers and SUVs are always conceived with the words, "What if?"
A carmaker's visionary — be it an executive, engineer or product planner — gets an idea that is kicked around the water cooler, gains support and eventually gets the go-ahead from a decision maker. The ones that make it through the development process to take on a real form often find themselves on a pedestal at auto shows.
Scott Oldham, editor in chief of Insideline.com at Edmunds, says manufacturers create concept vehicles for three basic reasons.
It's a journey into the fantastic. Some concept cars are just for fun, like the first concept car, the Buick Y-Job in 1938. Some of their elements may become reality, but mostly they're just fantasy. They're used to increase company morale and spark the staff's imagination. "They used to call them dream cars in the 1950s," Oldham says.
To measure public reaction. Some concept cars are green-lighted for production based on the level of excitement and positive response at auto shows. The Dodge Viper went on sale in 1992 after starting a huge buzz at the 1989 auto shows. "A lot of time," Oldham says, "just to see what the public's imagination is ready for."
A first glimpse. Other concept cars are already earmarked for production in some form by the time they begin their auto show appearances. Oldham calls these "hidden production" vehicles, like the Honda Insight Concept. It premiered at the 2008 Paris Auto Show and went on sale the next year, basically unchanged.
Here are some of the concept cars appearing at auto shows this year that fall into the last two groups.
BMW ActiveE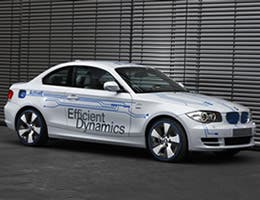 BMW has invested heavily in clean-diesel technology, but continues to fuss with hybrid-electric vehicle, or HEV, technology, as well as pure electric vehicle, or EV, technology. The ActiveE is the next step in its EV research. A four-seater, this rear-wheel drive coupe is based on the current 1 Series. BMW predicts that the ActiveE's 170-horsepower electric motor will accelerate it from a stop to 60 miles per hour in 4.5 seconds with a top speed of 90 miles per hour. Its lithium-ion battery will provide a range of about 100 miles, depending on conditions. Oldham predicts it will be produced.
Cadillac XTS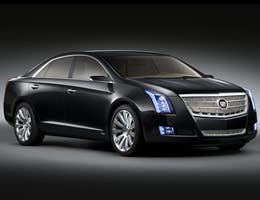 Pairing a 3.6-liter, V-6 with a plug-in hybrid system, this sedan will probably replace the STS and DTS in Cadillac's lineup. It features Cadillac's "Art and Science" exterior styling approach and hand-crafted interior elements similar to those in the Escalade Platinum. Oldham says it will be produced on the LaCrosse platform and feature all-wheel drive.
Kia Soul'ster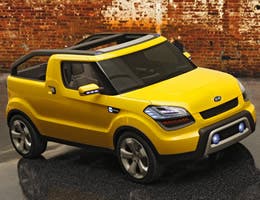 Oldham thinks this is the least likely vehicle on our short list to go into production. It would probably get its power from the same 142-horsepower, 2-liter, four-cylinder engine found in the Soul. A four-seater with front-wheel drive and a soft top, it's engineered more for fun than actual utility. And that's it's main problem. "History has taught us," Oldham says, "SUVs with no utility don't sell." Reaction at auto shows has been positive, so the jury is still out.
Porsche 918 Spyder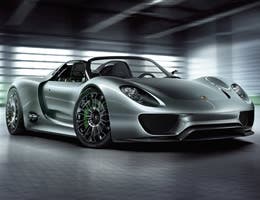 A surprise and a hit at this year's Geneva Auto Show, the 918 Spyder Concept seems destined for production. A hybrid, it uses a 500-horsepower, 3.4-liter, V-8 and two electric motors for propulsion. Porsche says it takes only 3.2 seconds to reach 60 miles per hour from a standstill and will travel up to 16 miles on electric power alone. Porsche nearly always produces what it shows.
Toyota FT-CH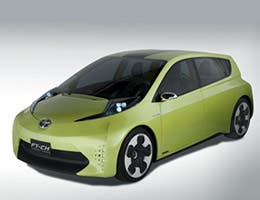 It's long been rumored, says Oldham, that Toyota will break out Prius as a separate brand. If so, the FT-CH will likely be the second model in that brand. Some 22 inches shorter than a Prius, it will be a more affordable hybrid. Oldham says there will be several changes if and when it does go into production.
Volkswagen UP! Lite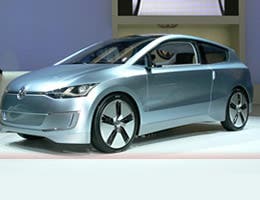 Volkswagen says this diesel-electric hybrid can get 70 mpg using its TDI clean-diesel engine mated with an electric motor, and can reach a top speed of 100 miles per hour. It is another in a series of concepts for what will be a new small-car family at Volkswagen. According to Oldham, the Up! Lite is an exercise in extreme economy and more radical than the Space Up! that will begin production in Slovakia next year. "VW will keep an eye on competitors like the Honda CR-Z," he says, "and if they do well, maybe go with something like the Lite. We could see some form of it," he says.
More From Bankrate