6 certified preowned trucks under $26,000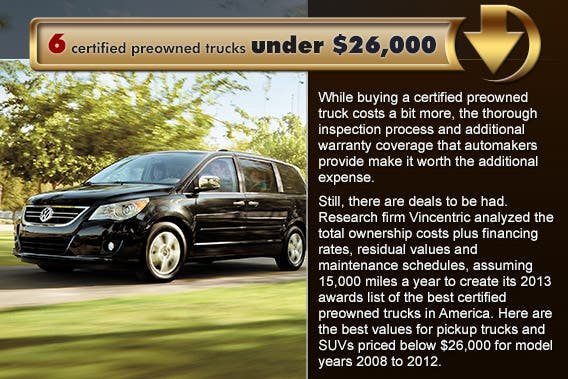 While buying a certified preowned truck costs a bit more, the thorough inspection process and additional warranty coverage that automakers provide make it worth the additional expense.
Still, there are deals to be had. Research firm Vincentric analyzed the total ownership costs plus financing rates, residual values and maintenance schedules, assuming 15,000 miles a year to create its 2013 awards list of the best certified preowned trucks in America. Here are the best values for pickup trucks and SUVs priced below $26,000 for model years 2008 to 2012.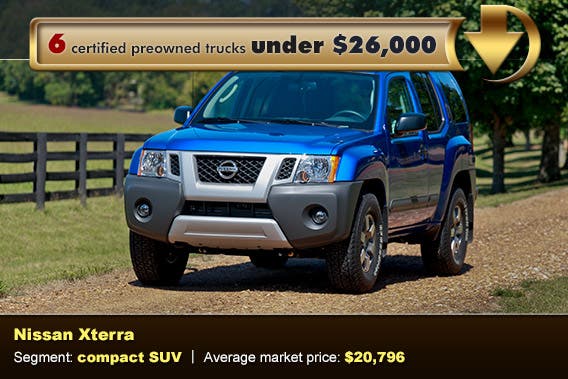 Nissan Xterra
Segment: compact SUV
Average market price: $20,796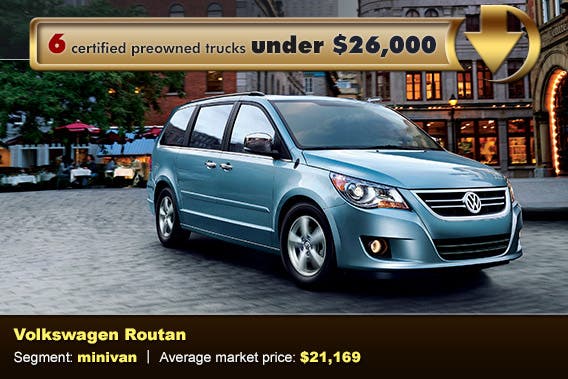 Volkswagen Routan
Segment: minivan
Average market price: $21,169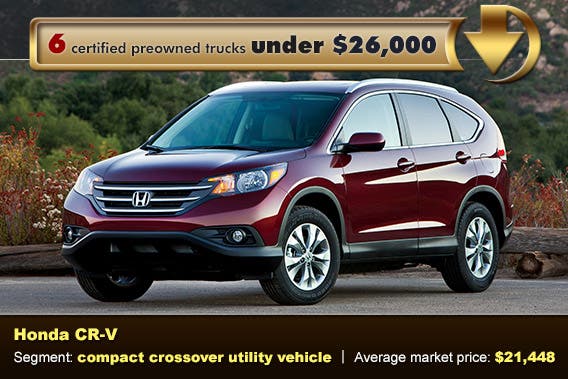 Honda CR-V
Segment: compact crossover utility vehicle
Average market price: $21,448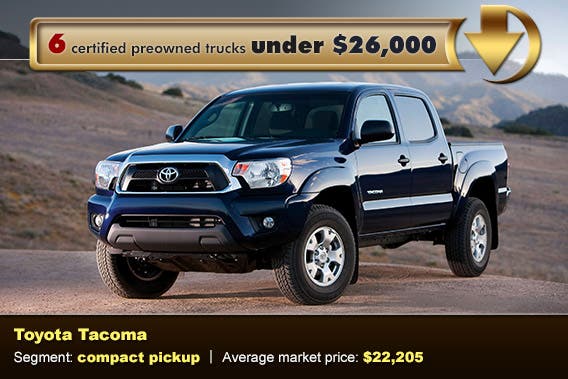 Toyota Tacoma
Segment: compact pickup
Average market price: $22,205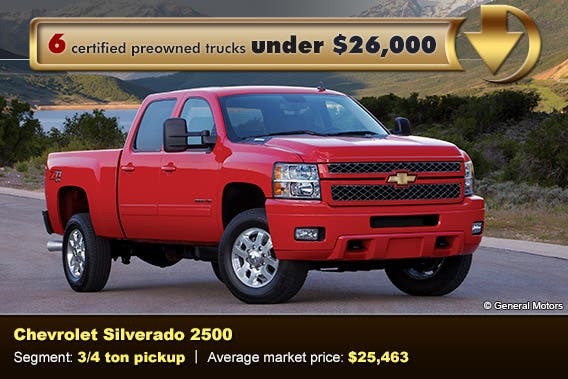 Chevrolet Silverado 2500
Segment: 3/4 ton pickup
Average market price: $25,463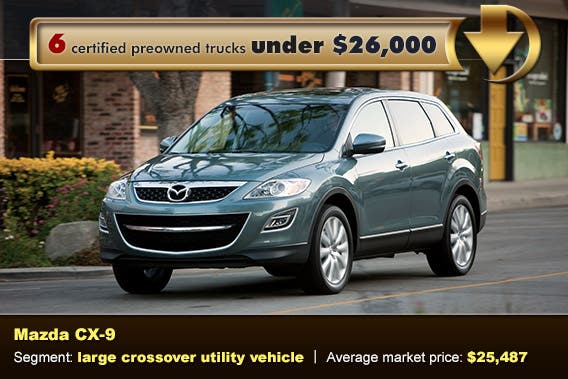 Mazda CX-9
Segment: large crossover utility vehicle
Average market price: $25,487
More From Bankrate