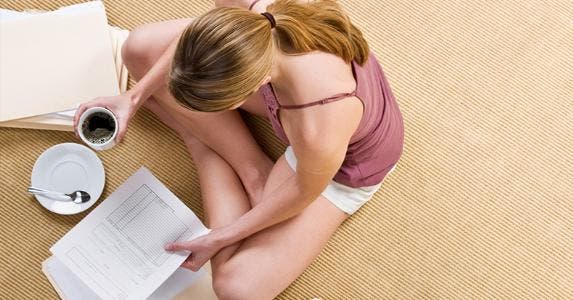 Mortgage lenders may require proof of your assets, income, credit quality and other financial information.
Look for the lowest mortgage rates at Bankrate.com
Here are some documents you may want to gather in case the lender needs them.
Federal tax returns and W-2 forms from the past two years.
At least one recent pay stub showing your name and Social Security number, the name and address of your employer and your year-to-date earnings. (Some lenders will want the most recent month's worth of paycheck stubs).
Proof of other income: a second job, overtime, commissions and bonuses, interest and dividends, Social Security disbursements, Veterans Affairs and retirement benefits, alimony and child support.
List of creditors, including for credit cards, student loans, car loans, child support and alimony. You may be asked to show proof of your minimum monthly payments and total balances, too.
Investment records: mutual fund statements, real estate and automobile licenses, stock certificates and proof of other investments or assets.
Canceled checks showing mortgage or rent payments.
Home sales contract, including the purchase price, if you've found the house you want to buy.
Not all lenders and loan programs will require all of this documentation, but having it handy may save valuable time during the application process.