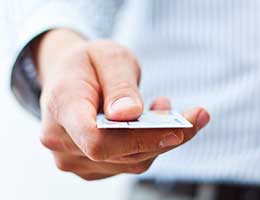 The downside of prepaid cards
Prepaid debit cards often are pitched as a cheaper alternative to checking accounts. After paying billions of dollars' worth of checking fees over the years, that's a pitch consumers are finding increasingly appealing, says Tom Feltner, director of financial services at the Consumer Federation of America.
"It's an area where we've seen exponential growth over the last 10 years," he says. "We've seen the cost of these products come down and the number of fees reduced. But at the same time, there are still consumer-protection challenges."
Regulators are examining industry practices to see if more needs to be done to protect consumers, Feltner says. Bankrate's latest Prepaid Debit Cards Survey found that consumer-unfriendly card terms such as inactivity fees can cost customers big time.
The data gathered by Bankrate seem to suggest that the key to avoiding those consequences is doing your homework before loading up a card with cash, says Greg McBride, CFA, Bankrate's senior financial analyst.
"Depending upon your intended usage, there can be a big difference in terms of what that card is going to cost you on a monthly basis. So it's important to really search out a card that most complements your intended usage," McBride says.
Aside from the normal fees you might expect on a prepaid card, here are some pitfalls to avoid.
Lack of FDIC coverage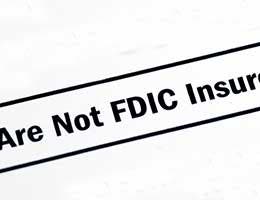 Conventional checking accounts come with some pretty robust consumer protections, including fraud protection and insurance coverage by the Federal Deposit Insurance Corp. Unfortunately, prepaid debit card holders don't necessarily get those same protections.
Prepaid card providers aren't currently required to provide FDIC insurance, Feltner says.
"Some prepaid debit cards have deposit insurance, and others don't. That's important for consumers to realize as they're making a transaction account choice because you really have to look at the reputation and the solvency of the financial institution," Feltner says.
That may not seem like a big deal, but if a prepaid debit card provider runs into financial trouble, it could put funds loaded on prepaid debit cards in jeopardy.
"It makes sense, particularly if you're having your paycheck loaded onto one of these, that you have the same federal insurance protection you would if you had a bank account," McBride says.
Nearly all the prepaid debit cards surveyed in Bankrate's annual study provide FDIC insurance, but be sure to verify that a prospective card has FDIC coverage before loading up your funds on one, McBride says.
Card loss or theft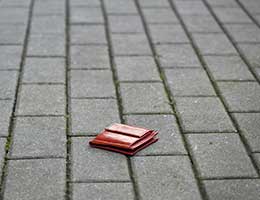 Loss or theft is another possible threat to prepaid debit card holders' funds.
Currently, federal law doesn't require prepaid debit card providers to refund money lost through fraud, but many providers do so voluntarily. However, you can only take advantage of that protection if your card is registered, Feltner says.
"Many cards are what's called 'unregistered debit cards,' which are not attached to your name, Social Security card or date of birth," Feltner says. "If you're holding the card, then you can spend money on the card, and if you lose it, you're out of luck."
That changes if you go through the simple registration process offered by many card providers, he says.
"Most of the major prepaid debit card providers give you the option of purchasing a card, say at Walgreens or at a supermarket, and then registering that card online or calling to register that card to give them your full name, your date of birth, your Social Security number and all the information they need to be able to prove that you're you," Feltner says.
"Once you've done that, you can typically request a replacement card and, with many providers, are subject to all the same loss-prevention protections that normally come with a debit card," he says.
Inactivity fees and deactivation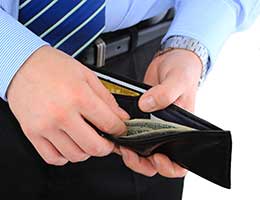 Prepaid debit cards are meant to be used. One of the biggest ways prepaid card providers make money is through the swipe fees that merchants pay banks to process debit transactions. If you're not swiping, the card company isn't making any money.
Maybe that's why 29 percent of the prepaid cards surveyed in Bankrate's annual survey have some kind of inactivity fee that slowly draws down a cardholder's balance after a certain period of time.
That's not a big deal if you're getting the card to use as a replacement for a checking account. But if you plan to use it occasionally for vacations or online shopping, inactivity fees, which ranged as high as $5.95 per month in our survey, can add up quickly.
Many of the cards Bankrate surveyed shut down cards after a period of time, ranging from 90 days to five months. Once that happens, cardholders may have to contact the prepaid debit card provider to receive a check for their remaining balance.
If you plan to use a card occasionally, it's best to select one that won't punish you for doing so, McBride says.
"If you give consideration to how you're going to use the card, you can then select an offer that really complements your intended usage to minimize your fees," he says.
Credit score atrophy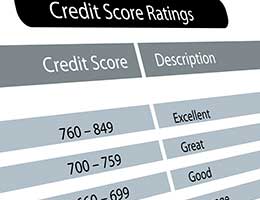 One of the big reasons that demand for prepaid debit cards has exploded is that you don't need to undergo a credit check to get one, and no matter what you do with one, it's unlikely to impact your score negatively, Feltner says.
"The value proposition of prepaid cards is that you can get it with a blemished credit history, and that's because they don't have to do credit underwriting," Feltner says. "As a result, they don't report to the credit agencies."
That may sound good, but it works the other way, too. Credit scores measure how well you use credit, so for those looking to improve their credit scores, not applying for and using credit products at all can result in slow progress toward a goal of establishing credit.
That's not a big deal for those who have outstanding mortgages, car loans, student loans or use credit cards at least occasionally, he says. But McBride says that if you're looking for a way to boost your credit score, you may be better off using a secured credit card instead.
Fees for overdraft protection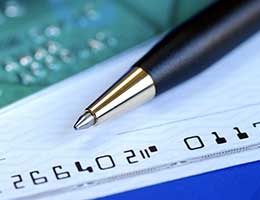 Thought you were getting a prepaid debit card to escape overdraft fees forever? Think again.
Some prepaid debit cards offer some kind of overdraft protection, and that can lead to fee deja vu for prepaid users who fled conventional checking accounts over cascading overdraft fees, says Feltner.
"The value proposition of prepaid cards is that you put your money on first, and then you only spend what you have. And that value proposition gets a little foggy when you see prepaid debit card providers start offering overdraft protection," Feltner says.
"The potential to incur a significant amount of fees by even making very small overdrafts is the primary consumer concern, and when debit card providers add overdraft, they're very much undermining the value," he says.
To avoid getting tagged with overdraft fees, check the terms and conditions of your prepaid debit card to make sure it doesn't allow overdrafts, Feltner says. If it does, it might be best to move on.