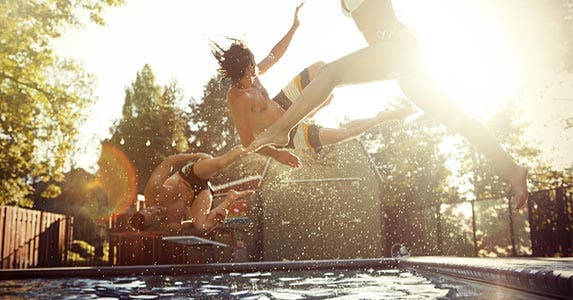 Take out personal loan for a pool
If you have dreams of sipping a cold beverage poolside this summer, now might be a good time to start thinking about taking out a pool loan.
While many buyers finance their new pool using savings or by borrowing against their home's equity, an increasing number of lenders are now offering personal loans tailored for building a new pool.
Pool loans are another form of unsecured personal loan, but pool loans also have many features that distinguish them from other unsecured loans.
RATE SEARCH: If you're considering a personal loan, check the rates now at Bankrate.com.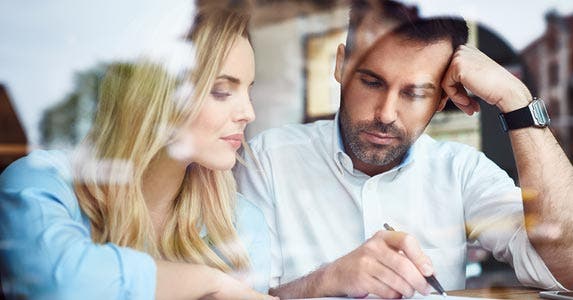 © baranq/Shutterstock.com
Financing options to build pools
Tom Cameron, vice president of sales for San Antonio-based pool builder Keith Zars Pools, says that many of his customers pay with cash savings, and still others use the home equity option. But not everyone has tens of thousands of dollars set aside for home improvements or is able to tap the hard-earned equity in their home.
In those cases, Cameron and many builders like him point to pool loans as a viable alternative.
One of the nation's leaders in pool loans is Mooresville, North Carolina-based Lyon Financial.
While the pool loan they have developed is still essentially an unsecured personal loan, Lyon's product is more like a construction loan. That's because Lyon pays the contractor directly, but only after receiving proof that the work was done to the customer's satisfaction.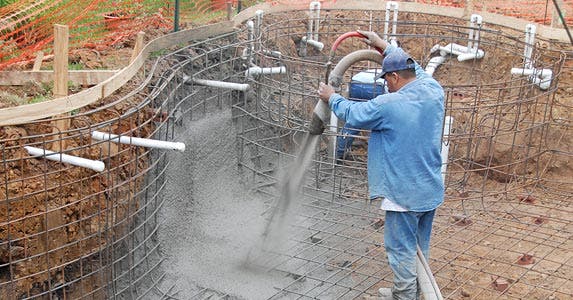 © Jeff R. Clow/Shutterstock.com
Choosing a contractor
Dick Lyon, CEO of Lyon Financial, says his company has a list of approved contractors across the nation to whom he can refer customers. And if customers already have contractors picked out, they introduce them to Lyon, who can get the loan process started.
Once the excavation of the pool is complete, Lyon will pay the contractor up to 30% in advance but hold back the rest until the job is done.
"We require pictures and we get assurances from the customer that they are totally satisfied. Only then do we authorize the rest of the payment," Lyon said. "This is to make sure the customer is completely satisfied."
The hands-on approach that Lyon takes is not the right fit for every borrower. So, while Lyon's approach mirrors a construction loan, the pool loans made by LightStream are more like a straight personal loan. LightStream is a division of Atlanta-based Sun Trust Bank.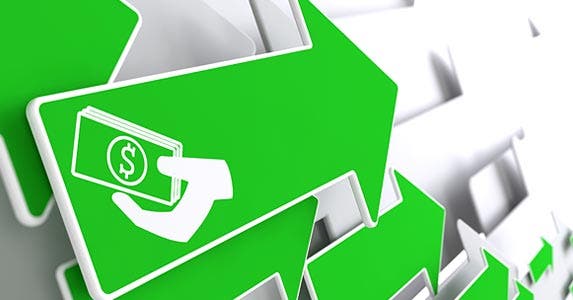 © Tashatuvango/Shutterstock.com
Loan money is directly deposited
While the money is still intended for building a pool, with LightStream's loan the funds are deposited directly into the borrower's account, and the borrower deals directly with the contractor.
"It gives them a lot of flexibility," says Julie Worsek Olian, vice president of LightStream. "The cash comes from their account. When the homeowner is satisfied, they pay the contractor based on performance and their contract."
While flexibility is one of the key features of pool loans, the terms tend to be the key difference between pool loans and personal loans. With personal loans, the loan length tends to be shorter and the borrowing cap tends to be lower than with pool loans.
With a typical unsecured personal loan, the maximum term tends to be about 5 years. But with pool loans, the terms tend to be more generous.
For example, with San Francisco-based Lending Club's pool loan, borrowers are able to qualify for up to $50,000, with up to a 7-year loan, says Avia Kay, vice president of business development for Lending Club. LightStream will loan up to $100,000 for a pool, and Lyon will allow for loans as long as 12 years.
RATE SEARCH: Thinking of applying for a personal loan? Check out the rates now at Bankrate.com.
An online lender has the added advantage of speed. Kay said with Lending Club, the financing could be in your bank account less than a week after starting the application process.
The reason that pool loans can be more generous comes down to the nature of the construction project and the nature of the borrowers, Lyon says.
"It is the difference between financing BMWs and Hyundais," Lyon says. "The clients tend to be more qualified and so the terms can be more generous."
Another thing to remember: Pool loans are commonly not limited to the pool. Most pool loan programs also can be used to finance landscaping improvements, outdoor kitchens or other outdoor improvements to the property.