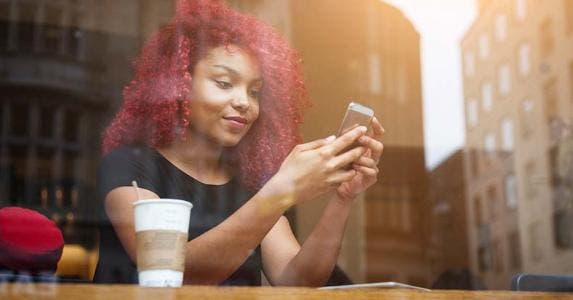 iStock.com/william87
At a time when consumers are increasingly opting for debit cards over cash, it's harder to save spare change because there's less of it going around.
A number of apps — and in one case a website — now enable mobile users to save their virtual "spare change" from everyday purchases. These apps siphon small sums of money from a linked account and automatically stash it away in a separate account.
These aren't stand-alone savings plans, but they could be an easy way to boost your savings by a few hundred bucks per year.
Here are 3 smartphone-friendly saving services to help you easily set aside your spare change.
Acorns
Launched in 2014, Acorns was the first of these apps and invests your spare change in a basic investment portfolio. (Read our review here.)
If you make a debit card purchase for $3.35, Acorns withdraws $0.65. It invests the money in $5 increments in 1 of 5 portfolio options ranging from aggressive to conservative, all with varying mixes of equity and bond ETFs.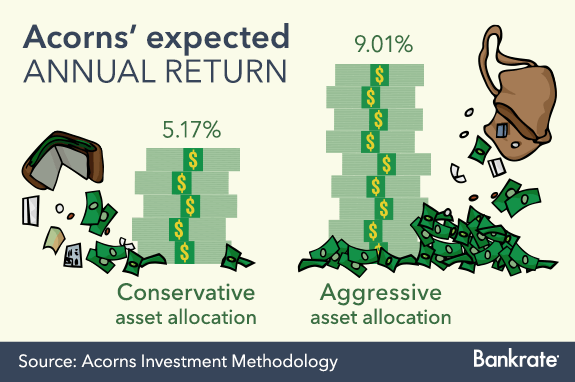 The app charges a $1 monthly service fee for accounts with less than $5,000 on deposit. ETFs also have their own expenses ranging from 0.05% to 0.20%, which are deducted from dividends.
You also can set up automatic deposits on a daily, weekly or monthly basis.
J. Money, the pseudonym used by the personal finance blogger who runs BudgetsAreSexy.com and RockStarFinance.com, has accumulated almost $300 in 10 months through Acorns, and says it's the perfect way to supplement your savings or get your feet wet with investing.
"The amounts they invest are so small you won't miss the money. Anything that helps you save more without lifting a finger is a win in my book," he says.
Digit
Digit uses complex algorithms to analyze what goes into and out of your bank account, then makes small withdrawals in a way it says you "won't notice." (Read our review here.)
Digit can save more than the other apps because it's not based on transactions but on your balance and spending habits. So, while Acorns can't save more than $1 per transaction, Digit could potentially save up to $50 at a time.
Michelle Schroeder-Gardner, a blogger at MakingSenseOfCents.com, is an active digit user and has saved $1,000 using the service "without even thinking about it."
"I never really miss the little amounts they take out, but $1,000 over time is a great amount to save with very little work," she says.
Digit charges no account fees and makes a profit by earning interest off your money. Unlike Acorns, you won't make a return, but you can save a lot more.
If Digit determines you can't spare any money, it won't withdraw anything and backs it up with a "no overdraft guarantee."
One downside: Digit isn't really an app. You sign up on the service's website, and most interaction is through SMS texts, using commands like "Balance," "Save More" and "Save Less."
When you want money back simply text "W" followed by the dollar amount and you'll have it in 1 business day.
Lawnmower
This unique app invests your spare change in bitcoin. As an obscurity in the financial world, bitcoin is a digital peer-to-peer currency that operates with no central authority or banks.
It's a speculative and volatile investment that has gone through various bubbles and bursts since 2008. So if you'd like to dabble in bitcoin but don't want to put big bucks at risk, your spare change might be a way to do it.
Lawnmower allows you to link multiple accounts, including credit cards, debit cards and bank accounts. The app then rounds up all purchases to the next dollar amount and calculates the difference.
Every time you reach the minimum threshold of $6, Lawnmower withdraws the amount and buys bitcoin through a digital bitcoin wallet called Coinbase.
With dollar-cost averaging strategies, the incremental purchases may help you mitigate bitcoin's dramatic price fluctuations.
Lawnmower charges no fees, but Coinbase charges a 1% fee for each transfer in or out of your wallet.
More From Bankrate