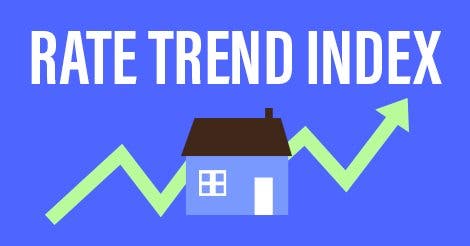 Each week, Bankrate surveys experts in the mortgage field to see where they believe mortgage interest rates are headed.
This week (Nov. 21-28), 33 percent of the panelists believe mortgage rates will rise over the next week or so; 11 percent think rates will fall; and 56 percent believe rates will remain relatively unchanged (plus or minus 2 basis points).
Calculate your monthly payment using Bankrate's mortgage calculator.
This week, will rates go up, down or remain unchanged?

| Up | Down | Unchanged |
| --- | --- | --- |
| 33% | 11% | 56% |
Read the comments and rate predictions of mortgage experts and Bankrate analysts below.
33% say rates will go up
Dick Lepre

Senior loan officer, RPM Mortgage, San Francisco

The techs are decidedly bearish (lower prices, higher yields and home loan rates). The techs are important if nothing unexpected happens. Last week markets were moved by perception of what the House tax bill would do.

Greg McBride, CFA

Senior vice president and chief financial analyst, Bankrate.com

Strong earnings, solid economic data, an upcoming Fed rate hike, and the continued downsizing of the Fed's balance sheet all point to higher rates.
11% say rates will go down
Joel Naroff

President and Chief Economist, Naroff Economics, Holland, Pennsylvania

Rates will be lower.
56% say rates will remain unchanged
Jim Burrington

Mortgage loan officer, Grande Financial, Maumee, Ohio

Rates will remain unchanged.

Les Parker

Senior vice president of LoanLogics, Trevose, Pennsylvania

First, have a wonderful Thanksgiving everyone. Second, as always for weeks now we are in tight range here on the 10-year yield between 2.27 percent and 2.45 percent and this is happening while short term rates are rising. We could see a yield inversion next year in the bond market and have no recession in 2018 because the economic cycle still has some legs in it. Don't look for much action from now until next week with Holidays!

Shashank Shekhar

CEO, Arcus Lending Inc., San Jose, California

Mortgage rates barely moved last week. With a shortened week (due to Thanksgiving) and very little economic news on the agenda, not much should change this week.

Brett Sinnott

Vice president of capital markets, CMG Financial, San Ramon, California

Fortunately, we have continued to see little movement up or down in mortgage rates which has had positive results for both existing home sales and home builder confidence. Most still believe that the Fed will follow through with another rate increase come December, while continuing to off-load their balance sheet. Depending on the finalized tax bill we could see a rough start to 2018 as the stated policy goals are a path to higher rates.
About the Bankrate.com Rate Trend Index
Bankrate's panel of experts is comprised of economists, mortgage bankers, mortgage brokers and other industry experts who provide residential first mortgages to consumers. Results from Bankrate.com's Mortgage Rate Trend Index are released each Thursday.