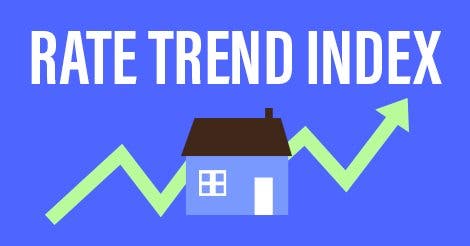 Each week, Bankrate surveys experts in the mortgage field to see where they believe mortgage interest rates are headed. This week (October 18 – 25), 29 percent of the panelists believe mortgage rates will rise over the next week or so; 21 percent think rates will fall; and 50 percent believe rates will remain relatively unchanged (plus or minus 2 basis points). Calculate your monthly payment using Bankrate's mortgage calculator.
This week, will rates go up, down or remain unchanged?

| Up | Down | Unchanged |
| --- | --- | --- |
| 29% | 21% | 50% |
Read the comments and rate predictions of mortgage experts and Bankrate analysts below.
29% say rates will go up
Jim Burrington

Mortgage loan officer, Grande Financial, Maumee, Ohio

Up slightly.

Greg McBride, CFA

Senior vice president and chief financial analyst, Bankrate.com

The Fed keeps talking December rate hike, and mortgage rates keep crawling higher.

Michael Becker

Branch manager, Sierra Pacific Mortgage, White Marsh, Maryland

Last week's lower than expected CPI or Consumer Price Index report help bonds rally and moved mortgage rates slightly lower. But that rally was short lived. It seems nothing can shake the market's risk on bent with equity markets hitting all-time highs almost daily. Because of this it will be hard for bonds to rally much. So I see slightly higher rates in the week ahead.
21% say rates will go down
Shaun Guerrero

Branch manager, Alterra Home Loans, Silverdale, Washington

Look for rates to display a slight improvement over the next 2 weeks based on where current technical levels of support are in the markets.

Les Parker

Senior vice president, LoanLogics, Trevose, Pennsylvania

Technical charts give mixed signals. Mortgages are bullish. The 10-year Treasury Note is bearish, but bottoming. Low volatility directed by the G-4 central banks keep winning, while uncertainty grows. Scary.
50% say rates will remain unchanged
Joel Naroff

President, Naroff Economics, Holland, Pennsylvania

Rates are reasonably priced given the recent upturn.

Logan Mohtashami

Senior loan officer, AMC Lending Group, Irvine, California

We were exactly where we were last week on the 10-year yield in terms of pricing. We still haven't broken that key line on the 10-year yield to head higher in mortgage rates. The stock market is very over bought right now short term and volatility has died 100 deaths this year. A lot risk has been taken off as the world trade has been strong this year. However, the length of which we haven't had a 3% to 5% pull back is historic in nature. I don't see anything in the next week to change that so unchanged again.

Dick Lepre

Senior loan officer, RPM Mortgage, San Francisco

We remain in a period where the techs offer little indication as to direction. The daily tech is bullish (higher prices, lower yields) while the weekly is bearish. Also the Treasury yield curve is flattening. The short end in driven by the Fed's stated intent to raise Fed Funds while the long will remain low as long as inflation remains low. Monetary policy had not had any significant effect on the economy apart, perhaps, from driving up equity prices.

Mitch Ohlbaum

Loan officer, Macoy Capital Partners, Los Angeles

The 10-year is currently trading at 2.30 percent which is only .07 percent higher than September 20th, which is just under 30 days ago. Economics are stable but there is nothing on the radar coming up that would shift rates dramatically in the next month or so. The most interesting trend that have come out recently is the Fed started unwinding their holdings and expected rates to bump up but exactly the opposite has happened, confusing the Fed yet again.

Brett Sinnott

Vice president of capital markets, CMG Financial, San Ramon, California

Markets have remained relatively quiet over the past few weeks which has been good for mortgage rates. Unfortunately, this may change sooner rather than later as the President will be announcing his pick for Fed Chair in the coming weeks and there is still a large chance that we see one more rate increase this year.

David Kuiper

Vice president, Northpointe Bank, Holland, Michigan

With the stock market performing at record high levels, bonds (where mortgage interest rates are derived from) have suffered and interest rates have risen ever so slightly from their lowest levels of 2017. As long as any positive economic data is countered with negative economic data (which is the trend we've been seeing all year) interest rates shouldn't make much of a move if at all. With that being said, even with the slight up-tick, mortgage interest rates remain very favorable, making this a great time to connect with your local mortgage professional to see what this means for your unique buying, building or refinancing situation.
About the Bankrate.com Rate Trend Index
Bankrate's panel of experts is comprised of economists, mortgage bankers, mortgage brokers and other industry experts who provide residential first mortgages to consumers. Results from Bankrate.com's Mortgage Rate Trend Index are released each Thursday.