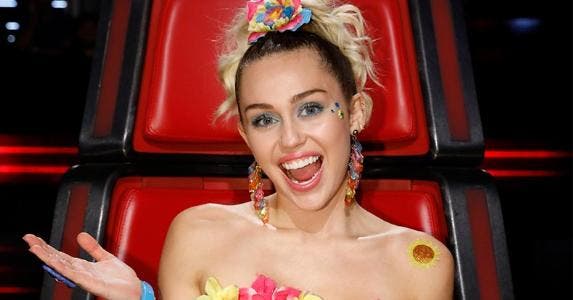 Miley Cyrus
Net worth: $160 million (as of February 2017)
Year of birth: 1992
Education: Options for Youth Charter Schools
---
How Miley Cyrus' net worth was built
The daughter of country singer and actor Billy Ray Cyrus, Miley Cyrus got her big break in show business when she won the role of the Disney Channel's "Hannah Montana," which debuted in 2006.
The show was an immediate success, leading to a tour with The Cheetah Girls and a soundtrack that topped the Billboard 200 chart. Cyrus simultaneously starred as Hannah Montana on television and in film and recorded her own music until the show ended in 2011.
In her post-"Hannah Montana" life, Cyrus continued her music career and appeared in several films and television shows, including "LOL," "Two and a Half Men," "So Undercover," "The Night Before," "Saturday Night Live" and "The Voice."
To distinguish herself from her Disney Channel persona, Miley changed her appearance and added mature outfits and dance moves to her live performances. Her 2015 album, "Miley Cyrus & Her Dead Petz" drew mixed reviews as it was a departure from her previous music.
Miley Cyrus built most of her net worth through concert tours, YouTube revenue, and merchandising deals with Wal-Mart and Disney for a signature clothing line and "Hannah Montana" items.
You can use this net worth calculator to see your net worth.
---
What she's up to now
Cyrus is currently working on her sixth studio album. In 2016, she was one of four coaches for the reality TV singing competition "The Voice." She also co-stars in Woody Allen's television series, "Crisis in Six Scenes." Cyrus is currently engaged to actor Liam Hemsworth, with whom she has had an on-again off-again relationship.
---
Accolades
Miley Cyrus has received several awards in recognition of her work. Her "Hannah Montana" character was extremely popular, earning her the Kids' Choice Awards for Favorite Television Actress in 2007 and 2008, as well as the Teen Choice Awards for Choice TV Actress: Comedy in 2007 and 2009. She also has a Young Artist Award for Best Performance in a TV Series in 2010 and MTV Movie Award for Best Song from a Movie. For her music, Cyrus won a Grammy for Best Pop Vocal Album in 2015, an iHeartRadio Music Award for Best Lyrics in 2014, and a MTV Video Music Award for Video of the Year in 2014.