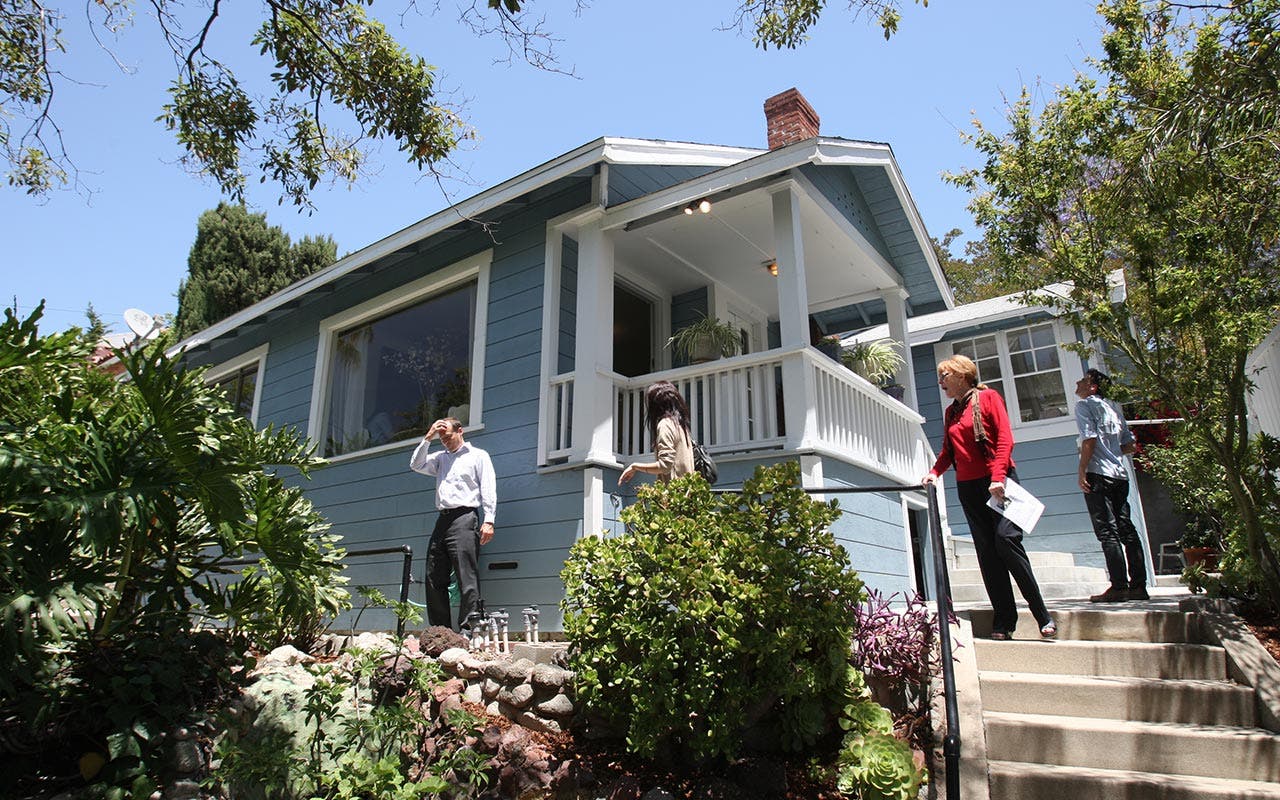 A home is a major investment, often at the center of the some of the largest financial transactions a person makes during their lifetime. This is why homebuyers and sellers to turn to real estate professionals who understand the local market and can offer good guidance through a real estate sale.
Knowing the differences between the types of professionals you'll encounter at a real estate firm can help you choose the one who is best prepared to help you, whether you're ready to buy a home or sell one. Here's how to tell whether you want a real estate broker or an agent.
Types of real estate professionals
Real estate agents are licensed sales people who help clients buy and sell homes, undeveloped land and commercial property. These pros list properties for sale, market their listings and show clients what's currently on the market. Although they most often function as independent contractors, agents must work under the management of a broker.
Real estate brokers are owners or managers of real estate agencies. They run the office and work with the title companies and real estate lawyers who process real estate transactions. Some brokers choose to work alone in their own offices, others have agents working for them.
Realtors are real estate agents or brokers who are members of the National Association of Realtors. This designation means they agree to follow the organization's code of ethics, which outlines the responsibilities agents have. Although all Realtors are brokers or agents, not all brokers and agents are Realtors.
Broker associates, sometimes called associate brokers, are licensed real estate brokers who often work as agents but also have the ability to broker their own transactions so that they may receive a greater commission.
Licensing for real estate brokers, agents
Real estate agents and brokers must take and pass real estate classes as well as the licensing exam for the state in which they plan to work. Most states require agents to complete between 36 and 60 hours of training, while brokers must take additional courses in brokerage management.
Responsibilities of each
The biggest difference between real estate brokers and agents is the level of responsibility they have within the agency.
Agents meet directly with clients. When they list a property, they represent the seller in the transaction. They also help buyers find properties that have amenities they want and fall within their price range. (If you're looking to buy, a mortgage calculator can help determine your price range.)
Brokers manage the real estate office, in addition to listing properties and assisting buyers. They review the contracts agents write, conduct market analyses of properties, transfer escrow money to the title company or real estate lawyer, and supervise the daily work of the office personnel.
How they're compensated

Both agents and brokers are paid by commission. In most real estate transactions, the listing and selling firms each receive 3 percent of the sale price. The brokerage takes a cut of this to cover the costs of running the firm, which includes marketing properties and ensuring that every transaction follows local laws. It then disburses commissions to the agents and brokers involved in each transaction.
Brokers who work alone receive money for their roles as both the agent and the broker, while brokers who supervise other agents earn money for each of the transactions they oversee.
Buying and selling real estate requires more than turning over a deed to a new owner. It's a legal process that can have serious implications for both the buyer and seller. Understanding the different roles and responsibilities of a real estate broker and an agent can help you choose the right professional to work with, if you're shopping for your next home or are looking to sell your current one.
More From Bankrate