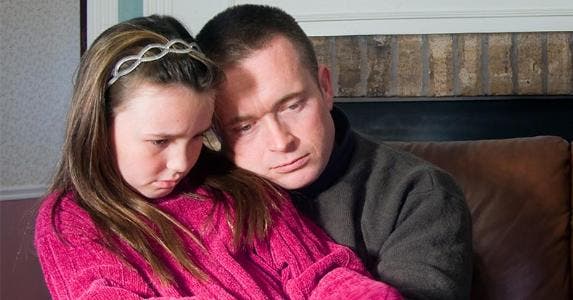 Dear Senior Living Adviser,
My mother died and had a reverse mortgage on her home. When she died, she still had about $40,000 in funds available on the reverse mortgage line of credit.
The principal balance on the loan is now approximately $204,000. The value of the home is roughly $160,000. The loan was obtained before the housing market crashed in 2008. I understand heirs are not responsible for repaying the difference in the loan if the assessment is far less than what is actually owed on the reverse mortgage.
My questions are: What happens with the remaining $40,000 left on the line of credit, and does the bank hold that money to help repay what might be the difference in what is owed and what the home sells for?
— Elaine Elicits
Dear Elaine,
I'm sorry for your loss. You're right that the heirs aren't responsible for any deficit balance on the reverse mortgage. Presuming your mother was the only named borrower on the reverse mortgage when she died, her death triggered the closing of the credit line. She needed to use the available balance while she was alive.
The lender doesn't have the $40,000 available to it either. What the lender has available is the insurance policy that protects it from the outstanding mortgage balance exceeding the appraised value of the home.
Whoever inherits the home should have the ability to buy the home at the lesser of the reverse mortgage loan balance or 95% of the home's appraised value, but unless they have a cash buyer, they would have to secure a mortgage in their names on the property.
If you're right about the appraised value, there's not a lot of upside for the heirs to sell the house since there's no equity for them to capture on the sale of the property.
The executor of your mother's estate, if he or she hasn't done so already, should notify the lender of her death. The lender will get the house appraised. I'll also suggest that the executor work with an attorney in managing the steps in transitioning ownership of the home to its new owner, whether that's the lender or the heirs.
RATE SEARCH: If you do decide to sell the house, start shopping today for a mortgage on Bankrate.com.
Ask the adviser
To ask a question of Dr. Don, go to the "Ask the Experts" page and select one of these topics: "Senior Living," "Financing a home," "Saving & Investing" or "Money." Read more Dr. Don columns for additional personal finance advice.
Bankrate's content, including the guidance of its advice-and-expert columns and this website, is intended only to assist you with financial decisions. The content is broad in scope and does not consider your personal financial situation. Bankrate recommends that you seek the advice of advisers who are fully aware of your individual circumstances before making any final decisions or implementing any financial strategy. Please remember that your use of this website is governed by Bankrate's Terms of Use.