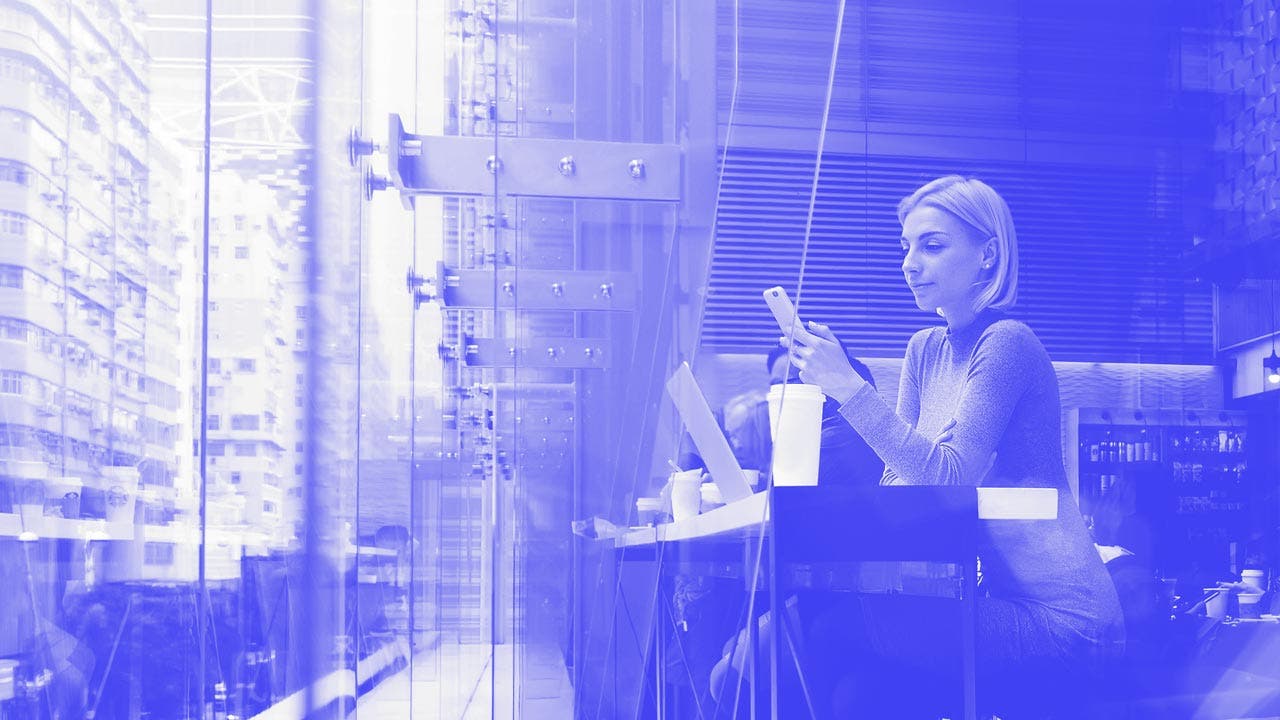 Most of us are still not saving enough money into a pension, despite the introduction of auto-enrolment which makes it mandatory for employers to offer employees a pension that both contribute to.
The Pensions and Lifetime Savings Association (PLSA) published research in July 2018 showing 80% of us aren't confident we're saving enough for retirement.
The question is, how much should you put into your retirement savings to have a comfortable retirement? To answer that, we first need to look at the different pension types available to you, and how they might impact your retirement savings strategy.
What types of pension are there?
Auto-enrolment
Auto-enrolment is the new form of retirement savings that all employers must offer workers aged 22 and over who earn more than £10,000 per year. The employee and the employer must agree to pay in a percentage of the employee's salary every month, and then the government tops up that contribution with a further 20% in tax relief. The minimum combined contribution is 5% of the employee's salary – but in April 2019 that's going up to 8%. Read our guide on workplace pension auto enrolment to find out more.
Occupational pensions
You may already have a pension through your employer before auto-enrolment was introduced. Also known as company pensions or workplace pensions, these usually come in two guises. The most common is a defined contribution (also known as money purchase) scheme where you make regular pension contributions each month often matched by your employer. The second type, less common, is a defined benefit (also known as final salary) scheme where the amount of retirement income you receive is based on your final salary.
Private pensions
Also known as personal pensions, these are pensions set up by individuals and are a type of money purchase plan and attract tax relief up to annual limits. They are often used by people who are self-employed. At retirement, up to 25% of the total pension pot can be taken as a tax-free lump sum and the remainder can be used to buy an income for life. This is usually in the form of an annuity, which pays out a monthly amount for the rest of your life linked to the lump sum used to buy it.
How big a pension will I need?
The amount you need for retirement varies depending on your other sources of income and the lifestyle you want when you retire. If you want regular holidays abroad, for example, you'll need a bigger retirement income.
A basic calculation of the amount you'll need is two-thirds of your annual income before retirement. This method assumes that you'll need less because you won't have a mortgage or rental costs. Of course, if you plan to spend more time eating out and travelling the world after you retire, then you'll need a bigger pension pot.
Pension provider Royal London published a research paper in May 2018 outlining how much retirement income the average UK wage-earner needs per year:
Average UK salary as of January 2018 = £26,278
Target income in retirement (2/3rds of above) = £17,189
Less full state pension = £8,546
Equals target income from private pension = £9,273.
Calculate your target income in retirement
To calculate your target income in retirement, you need to consider what type of lifestyle you want when you retire and what your expenses will be.
If you still have to make mortgage repayments or pay rent, you'll need more income in retirement.
If you don't then the amount you need is linked to your planned retirement lifestyle: are you going to lead a simple or lavish life?
Most pension providers and the Money Advice Service have online tools and calculators that will help you plan how much retirement income you'll need.
For a basic retirement in 2018, based on research from The Joseph Rowntree Foundation, a single person needs £10,000 per year. This covers basic costs and includes a week's holiday in the UK, alcohol, cinema visits, mobile phones and internet access and assumes the person has no mortgage or rental costs.
You then increase that figure as you add more things you want to do. Standard Life has a useful interactive tool to illustrate this.
For a comfortable retirement, consumer group Which? found its members needed on average £26,000 per year per household. This covers basic costs and extras like a two-week holiday in Europe, regular meals out and hobbies.
For a luxurious retirement that includes long-haul holidays and changing your car every five years, households need 50% more – £39,000 per year.
In general, a single person needs about two-thirds of the amount a couple needs. This is because some costs such as heating, insurance and the costs of running a car are the same for one person as they are for two.
How much do you need to save per month to hit your pension goal?
The amount you need to save each month to reach your target retirement income depends on when you start saving.
The earlier you start the better and the less you'll need to save each month, particularly if your contributions are matched by your employer and you claim the full amount of tax relief available each year.
Starting early means your funds will benefit from compound interest throughout the duration of your savings, which could be more than 40 years.
Compound interest works by increasing the gains or interest you get over time. For example, if you put £2,000 into your pension per year (£166 per month), and the growth rate of the pension is a (conservative) 5%, you will have earned an extra £100 after year one.
Next year, you'll earn 5% interest on £2,100 plus the next £2,000 you'll pay in – a "free" £205.  By year three, you'll be starting with £4,305, even though you've only put £4,000 in. (And actually, because of the tax relief on pension contributions, the net cost to you is only £3,200 – the government contributes the rest.)
If you follow this logic year after year, compound interest really starts to kick in. After 10 years, your net contribution would be £16,000 – but your pension pot will be worth around £26,000. After that, assuming you keep contributing the same amount and the interest rate stays the same, your pension will roughly double every 10 years.
This is why you should start saving for your pension early: if you wait until your 40s or 50s, you won't really reap the benefits of compound interest.
How much do you need in your pension pot?
Royal London's research illustrates the large increase in what you need in your total pension pot to get an annuity of £9,273 per year from a private pension to take total retirement income up to two-thirds of average annual income.
Annuities are an income for life. You buy one with the money you have saved over your working life. They remain a good option but cost more for the same-sized annual income than they used to because of low interest rates and rising life expectancy.
To get the target income of £9,273 divided by the index-linked annuity rate at the time of the research (January 2018) at age 65 of 3.56%, you'd need a total pension pot of £260,000.
If you started saving £2,000 per year when you were 25 years old, your pension pot would be around £250,000 by the age of 65 – assuming a 5% growth rate per year.
Your pension income is usually made up of income from a private pension alongside your state pension. It can be supplemented by savings income, part-time work or other sources of income.
Now read: How to create a passive income stream
Pension freedom rules
The government introduced new rules about accessing retirement savings in 2015. They offer more options but also make it easier to make a mistake.
Essentially, the new rules provide greater access and more options of what you can do with your pension pot. You can now take out the whole amount when you are 55. There is no tax on the first 25% and the rest is taxed as if it was a salary at your normal tax rate.
Generally, it's not a good idea to withdraw money at 55. Most people are still in the process of saving what they need for a comfortable long-term retirement at that age.
What should you do with your pension pot when you retire?
There are six main options: not touching the pension pot; buying an annuity; getting an adjustable income (Flexi Access Drawdown); taking cash in chunks (Uncrystallised Funds Pension Lump Sum); cashing in the whole pot in one go; and mixing any of the options.
Pensions are a complex financial product – but they're also a very important piece of ensuring your long-term financial security. If you have more questions, it's well worth talking to an independent financial adviser to find the right pension strategy for you. The Pensions Advisory Service offers free advice by phone and email.
Now read our guide on how to retire a millionaire