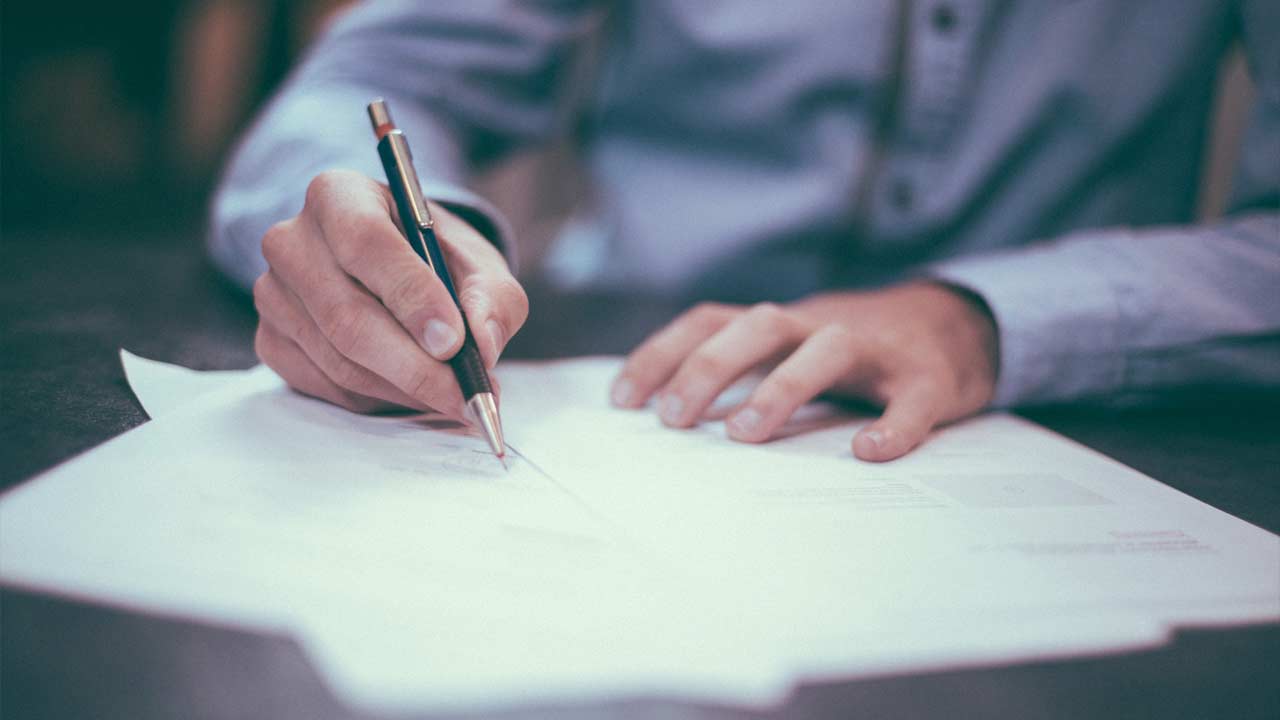 If you're looking for a mortgage, should you talk to a broker or go directly to the lender? You might be surprised to learn that mortgage brokers today are well worth talking to: gone are the days of yore when a broker simply churned out a list of available mortgages and pocketed a hefty fee their trouble.
Legislative changes, most notably in the Mortgage Market Review in 2014, have resulted in a tightening of the rules in regard to mortgage affordability assessments, the qualifications of all mortgage brokers, and the information that must be provided to borrowers about the services of a broker and their fees.
Whether you choose to go it alone, or get some help, since the legislative changes, both direct lenders and brokers are obliged (and have to be able to prove) that they have considered your financial situation fully and that you can more than afford any mortgage that they offer.
On the one hand, this legislative revolution means it has never been more difficult to obtain a mortgage. On the other, it has also never been safer to employ the services of a mortgage broker, as you can now rest assured that they will undertake a comprehensive affordability assessment and will only give you a range of suitable mortgages that you, personally, will likely be eligible for.
With the huge expenses involved in buying your first home, or of moving house, it may be tempting to consider the 'cheaper' option of applying for a mortgage with your own bank, or going direct to another lender for your mortgage, rather than employing the services of a mortgage broker to look for your perfect mortgage. We would caution against this, though: making a mistake at this stage could cost you thousands over the next few years.
Similarly, you may consider that you are knowledgeable enough about the mortgage market to not require the information or advice a mortgage broker can provide. Again, you may be missing a trick, as mortgage brokers do more than simply proffer advice or information. They can offer a much wider range of mortgages, can help to speed up the process of applying and obtaining your mortgage, and may have access to deals that you could never find.
Getting a mortgage directly from a lender
If you have done your research and found your perfect mortgage, confident that you have found the best that can be had, or you are simply loyal enough to ask your bank to sort one out for you, then that's your prerogative – but still, proceed with caution. While you will avoid any broker fees, you will likely still have to pay a slew of other fees, such as arrangement/product fees, booking fees, valuation fees, mortgage account fees, higher lending charges, etc.
There can be some merits to going direct for your mortgage, but also some pitfalls that you need to avoid.
Pros
Some banks do offer preferential mortgage rates if you have a separate financial product such as a current account or savings account with them.
Some lenders have exclusive 'direct only' deals, which would not be available to a broker. Some lenders do not work with brokers at all, but only deal with customers directly.
There are no broker fees to arrange a mortgage with your bank or another direct lender.
If you have already chosen your mortgage, going direct could be a speedier process than employing the services of a broker, simply because there are fewer products to choose from and no time is taken up looking elsewhere. This can be especially useful if you need to obtain a mortgage in a hurry.
Cons
Direct lenders can only give you advice on and offer mortgage products and deals from their own range, which is naturally limited.
You will not gain access to any broker-only deals, even if they're offered by your chosen lender.
Getting a mortgage through a broker
Mortgage brokers, like any advisers, come in many shapes and sizes, and differ in their depth of knowledge and experience of the mortgage market as a whole. If you are planning to employ the services of a broker, do your homework first: ask friends and family for a recommendation, check the internet for reviews, and suss out their fee structure. Perhaps more importantly, check out what range of mortgages they can offer, as this will have a huge impact on the choices you will be given. Generally, there are three types of broker:
Tied brokers: These are usually employed by a mortgage lender and only offer deals from that one mortgage provider.
Multi-tied brokers: These offer a limited range of mortgages from a panel of mortgage lenders.
Independent brokers: Also known as 'whole of market brokers', these investigate the entire mortgage market to find the best product for you. One thing to bear in mind here is that 'whole of market' is not exactly that, as it cannot include any products or deals offered by lenders who don't work with brokers.
Since the legislative changes, mortgage brokers are obliged from the outset of any meeting or conversation to state what range of mortgages they can offer, and any limitations. For the most wide ranging advice and products, it is always advisable to choose an independent broker that offers a 'whole of market' service.
Pros
Both brokers and direct lenders will offer you advice, but in a very different capacity. A broker's advice will be tailored to your individual financial situation and needs, and then considered against the whole market of mortgage products. A direct lender can only advise you on your suitability to their own products.
Mortgage brokers can gain access to the whole of the mortgage market, meaning that they have a greater chance of finding that perfect mortgage for you.
Mortgage brokers can access 'broker only' deals, which you could not access if you went directly to a lender.
Using the services of a mortgage broker can save you from spending a huge amount of time searching, analysing and potentially applying for different mortgage products.
Within an ever-changing mortgage market, a broker with their finger on the pulse can prove to be invaluable when trying to find the very latest deals.
Mortgage brokers can have in-depth knowledge of the habits and anomalies of different lenders, which can prove to be invaluable. For example, if you are time-strapped, they may be able to tell you which lenders are experiencing a backlog of applications, or which historically take a long time to process. If affordability is your main concern, brokers may know which lenders take certain expenditures into consideration during your affordability assessment (including school fees, childcare costs, commuting costs, pension contributions), which can be crucial to avoid unsuccessful mortgage applications. Finally, if your income is erratic or unusual (you are self-employed or a freelancer), a broker may be able to tell you which lenders are unlikely to give you a mortgage.
Mortgage brokers can work directly with your chosen mortgage lender, making the entire process less time-consuming and less stressful.
Cons
Mortgage brokering is a business, and brokers charge a fee for their services. Sometimes this will come in the form of an hourly rate, a flat fee, a commission-based fee paid by the lender – or a combination of all three. Whichever way they charge, brokers are obliged to provide you a list of their fees in an initial disclosure document, so you can be sure from the outset what you will be paying. If your broker is charging a fee and is paid a commission by the lender, it's worth asking if they will offset some of their commission against the cost of your deal (you never know!)
Even an independent 'whole of market' broker may not have access to all the mortgages on offer, as some lenders only deal directly with customers. A good broker may include this is any market assessment, but they are not legally obliged to do so.
So, what should you do? Broker or direct?
Like most things in life, a balanced approach may be the best solution. Ask your regular bank and other direct-only lenders what deals they have available – and then employ the advice and expertise of a reputable mortgage broker to see what is available market-wide and what is suitable for your personal circumstances. You'll get the holistic advice and information you need in order to get the very best mortgage for you.
Finally, a word of caution: whether you decide to go it alone or use a broker, or use both, be aware of any cross-selling of associated products such as life assurance, home insurance, or income protection. It might be convenient to arrange everything in one place and at one time – but it's always prudent to shop around for all the products you need, to ensure that you are getting the very best deal. After all, it makes no sense to save tons of money on your mortgage – and then spend those savings on over-priced insurance policies.
Now read our complete mortgage guide