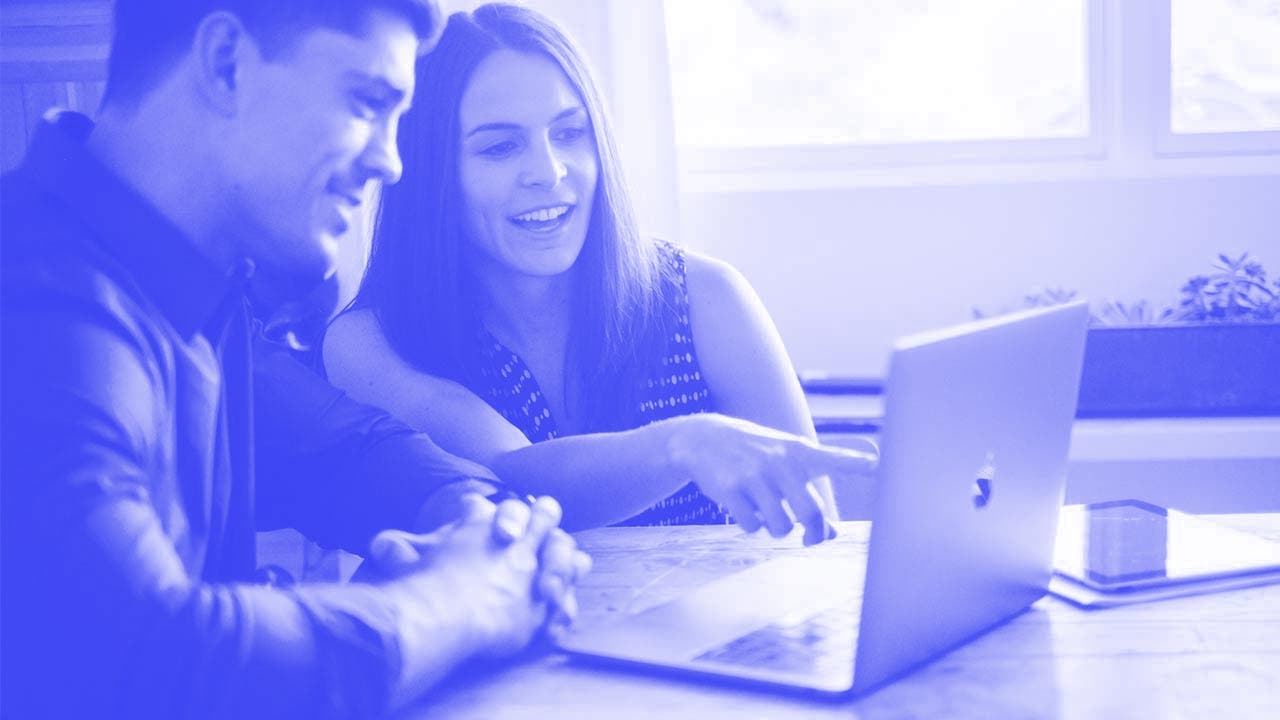 There are several reasons why you might want a joint mortgage – you might want to buy a property with your spouse or partner, you and your friends might decide that buying together is a cost-effective way to get on the housing ladder, or you might be getting help from a parent to buy your first home.
What is a joint mortgage?
A joint mortgage means you are taking out a loan to buy a property with at least one other person. This doesn't have to be your partner and you could have names of up to three other people on the mortgage, depending on which lender agrees to provide your home loan.
Every person named in the mortgage will be responsible for making mortgage payments. Even if one of you decides to leave, the mortgage will still have to be paid. That's why it is very important to think carefully about who you want to share the mortgage with, and how responsible you think they will be about sharing repayments and other household costs like bills and insurance.
The pros and cons of joint mortgages
While house prices are historically high, it makes sense to find someone else to share the cost of mortgage repayments and contribute towards the deposit needed to get a mortgage.
If you are a couple or are friends, it may be more convenient to buy a place rather than having to pay the cost of renting, and your repayments will go towards paying off the mortgage, rather than just on rent. (Read more: Renting vs. buying – which is right for you?)
Generally speaking, you will be able to get a larger mortgage if you have two or more incomes. Also, by combining your savings into a larger deposit, you should have access to better mortgage rates. Lenders tend to reserve the cheaper interest rates and best deals for applicants who have deposits of 25% of the purchase price (a loan-to-value ratio of 75%). With house prices in London and the major UK cities being so high, saving up a lump sum equivalent to 25% of the value of a house or flat can be a big hurdle to home ownership if you are on your own.
Now read: How long does it take to save up a deposit?
You can get a joint mortgage between friends, as a married couple, unmarried couple, civil partner or with your parents.
On the minus side, when you take out a mortgage with another person, you will be financially associated with them. So their credit worthiness – or lack of it – could affect you. If your relationship breaks down and they do a runner, or don't pay their way, you'll still have to keep up with the payments, or face the risk of repossession.
Holly Andrews, managing director of KIS Finance, which provides bridging loans, says joint mortgages can be arranged in the same way as a mortgage in your sole name, with a bank, building society, other mortgage lender or a broker.
"A joint mortgage may mean you can buy a more expensive property than if you did it alone – but both borrowers are liable for the whole debt – it is not a case of borrowing half the money each," she says. "This is fine if everything goes to plan, but if the other borrower refuses to pay then you will be expected to carry on paying all of the mortgage and your credit rating will be affected if you are unable to do so."
If one of you already owns a home, you won't qualify for the lower rate of stamp duty for first-time buyers, and you might be ineligible for some Help to Buy mortgage schemes.
The implications of financial association
When you make a joint application for credit – which could be a loan or mortgage – the name of the person you make the application with will appear on your credit report. This is known as having a "financial association" with them.
A lender will look at both your credit worthiness and that of your co-applicant and make a judgement about whether they are prepared to give you a mortgage. It's best to discuss this with your partner or friend in advance, and find out their credit rating, rather than be turned down for a loan.
Make sure everyone is being honest about their financial history – and that includes any County Court Judgements, late payments for utility bills or council tax, and any other arrears they may have. Everyone who is applying for the mortgage should be on the electoral register, as this is the first criteria of credit worthiness that a lender will check.
If you are buying with a friend, think about what you would do if they decided to move out at a later date. It's better to discuss things before you get into a financial arrangement, rather than when the relationship has broken down and emotions are running high. You should also discuss how you are going to split the household bills while you are sharing, and whose name they are going to be in.
If you are putting in different amounts of deposit, or one person is going to be paying a greater proportion of the mortgage repayments each month, then this also needs careful negotiation and thought. How will you split the proceeds if you decide to sell the house or flat at a later date and it has gone up in price? What happens if the property is not worth as much as you originally paid for it? It could be a good idea to get these details agreed in writing.
"All borrowers will need to meet the lender's criteria to be accepted for a mortgage – to qualify for the best rates you will both need to have a good credit score," says Holly Andrews. "Pairing up to buy a property with someone who has bad credit will make borrowing more expensive for you too."
Read our in-depth guide on managing joint finances
Getting a joint mortgage with your parents
One way to improve your chances of getting on the housing ladder is to get a mortgage backed by your parents – either by arranging a joint mortgage with them, or by them becoming guarantors.
There are a number of lenders offering these types of mortgage products.
Ray Boulger, senior technical manager at the mortgage broker John Charcol, says the most common ways parents can help is either by providing a deposit, or agreeing that the lender can take a second charge on their own home.
"If you have got family help you could look at the Family Springboard mortgage from Barclays," he says. "It provides a mortgage at a rate of 2.65% for three years fixed and there is no arrangement fee. The minimum amount you can borrow is £5,000 and the maximum £500,000." This rate applies to 95% mortgages. If you need a 100% mortgage, the rate increases to 2.85%.
Now read our guide on how to get a mortgage with no deposit