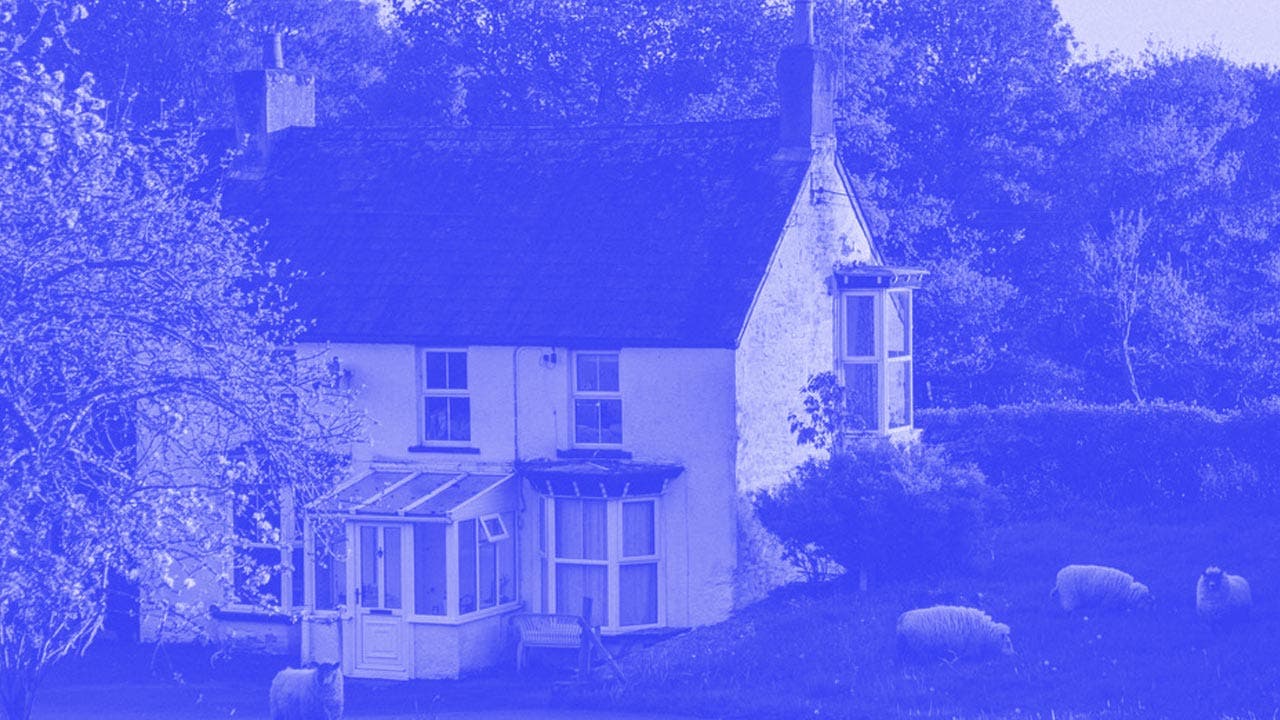 Moving home is one of the most important decisions of your life, not only because it's one of the biggest financial transactions you'll ever make, but also because your home has a huge impact on your emotional well-being and the happiness and development of both you and your family's lives.
So, deciding whether moving house is a good idea is a combination of whether it's a good personal investment as well as a financial one. It involves considering the financial implications, but also practicalities like commuting and whether the property offers suitable living space for everyone who lives there.
A new property, whether it's in a familiar or new area, must work for you and your family in a range of ways including location, size, price, commute, facilities and possibly schools.
House prices
The direction of house prices affects what you can afford and whether a potential area is a good investment or not. House prices are a major influence on if and where you can move to.
Check how house prices in potential buying areas have been performing. If they've recently risen steeply, buying now means could mean buying at the top of the market. If they've not gone up much compared to other surrounding areas you could time it right and get a bargain.
Likewise, if your current property's price has dropped – unless you're downsizing – your options could be limited. But if your property has increased in value, you may have a larger selection of postcodes to choose from.
Now read: How to cheaply boost the value of your home
Your own finances
Your overall financial situation affects whether you can move and if moving is a good investment. Consider how stretched financially you are now and how stretched you want to be in the future, particularly if you're planning to start a family or have just done so, as this increases outgoings as your children grow up.
Summarise your debts, savings and salary, and consider whether your salary is likely to go up in the future. A higher salary allows you to borrow more and widens the range of property options you can consider, so it might be worth holding off until after a job change or raise.
Mortgage lenders will take these details into account when deciding how much they're willing to lend you, which in turn, along with the equity you have in your existing property, will define your budget. Bear in mind that you can increase your home buying budget or reduce your LTV by adding some savings – but if you have any interest-charging debts, pay those off first.
You must also consider the likely future direction of interest rates and decide whether you can cope if they increase. If you have a £300,000 mortgage paid back over 25 years, a 1% interest rate rise means paying an extra £151 each month. If you have a larger mortgage, the increase will be even greater. Use an online mortgage calculator to assess what kind of interest rate hike you could reasonably afford.
Now read about how to save up a mortgage deposit
Location
When moving to a home in a new area, consider your decision through two lenses: First, is the location somewhere that you want to live?
Second, is the area up and coming or is it past its best? Investigate this by looking at recent improvements to the local area. Have new schools, roads, shops and bars opened or are they about to – or does the area seem run down and neglected? These factors will influence current prices and whether a move there is a good financial investment.
Watch out, though – in some cases, an area's up-and-coming status is so well known that it has already been factored into property prices. But if you time it just right, buying in a neglected-but-improving area could offer the chance of a bargain.
You should also reconsider what you really want from your home's location: has your working situation changed so that you can now work from home and transport connections are less important? Do you still want to live somewhere with lots of nightlife, or would you rather move somewhere more quiet?
Family
If you have a family or are planning one, any home-buying decision has to take into account their changing needs.
Putting aside whether the new house is a good financial investment, it also has to work for your family, from factoring in the local schools and logistics of the school run to the number of bedrooms you will need. Do you want your children to grow up in the countryside or the city? If you opt for the city, can you stretch to a garden for your kids as they grow up?
Decisions on space and size will be dictated by your budget to some extent, but bear in mind that the homebuying and moving process is expensive: you should probably avoid moving if you'll just have to go through the same process again in a year or two as your family grows.
If you're a tradesperson or good at DIY, you could buy a run-down property for a bargain price with more space that you can improve over time. If you do this successfully it could be a good financial investment as well as a property that grows and develops alongside your family – though if it goes wrong it can be an expensive mistake.
Infrastructure
Decide what facilities are important for you and check if potential locations have them. Does your current location have the right facilities or should you look elsewhere? The answer will be another element that adds weight to an argument for moving or staying put.
Is the area you live in now overcrowded, is it difficult to get a doctor's appointment or is it a lottery to get a place at a decent local school? If so, look at other options in the local catchment area.
Or are new initiatives planned, such as improving the local transport network? Check out the local facilities at any other location you're considering before deciding if moving there is a good idea.
Jobs and schools
Any potential move must take into account where you and your family have to get to and from each day.
If you drive to work, how far is the office from home and what are the roads like? If you drop your children off at school on the way, is this is the same direction as your commute – or the opposite way, thus adding precious minutes to your journey time? Depending on the ages of your children, consider the impact of location changes as they move from preschool to primary and then secondary school and how this might affect your property location choices.
There is little point in moving to improve your family's work/life balance if you all spend hours each day battling to get back and forth to school and work. Ideally you want a new home to be a good investment, both in terms of your finances and you and your family's quality of life.
Improve your current home
If you can't find a suitable option elsewhere that's a good investment, consider improving what you already have.
You could extend the space in your existing property through a home office, garden, extension or conversion. This may be more cost effective than moving to a bigger home.
In many areas in London and the South East, an extra bedroom can increase a property's value by £50,000 or more. Of course, if you buy a bigger home at a higher price the scope for investment growth increases.
In conclusion, there are many factors that affect whether moving house is a good idea, and not all of them are financial. You must weigh up the direction of house prices, both where you live and in your next chosen destination, alongside infrastructure improvements and decide if any new location has the right schools, transport links for your commute and offers the right environment for you and your family's changing needs. Good luck!
Now read: Should you do up your home or move?