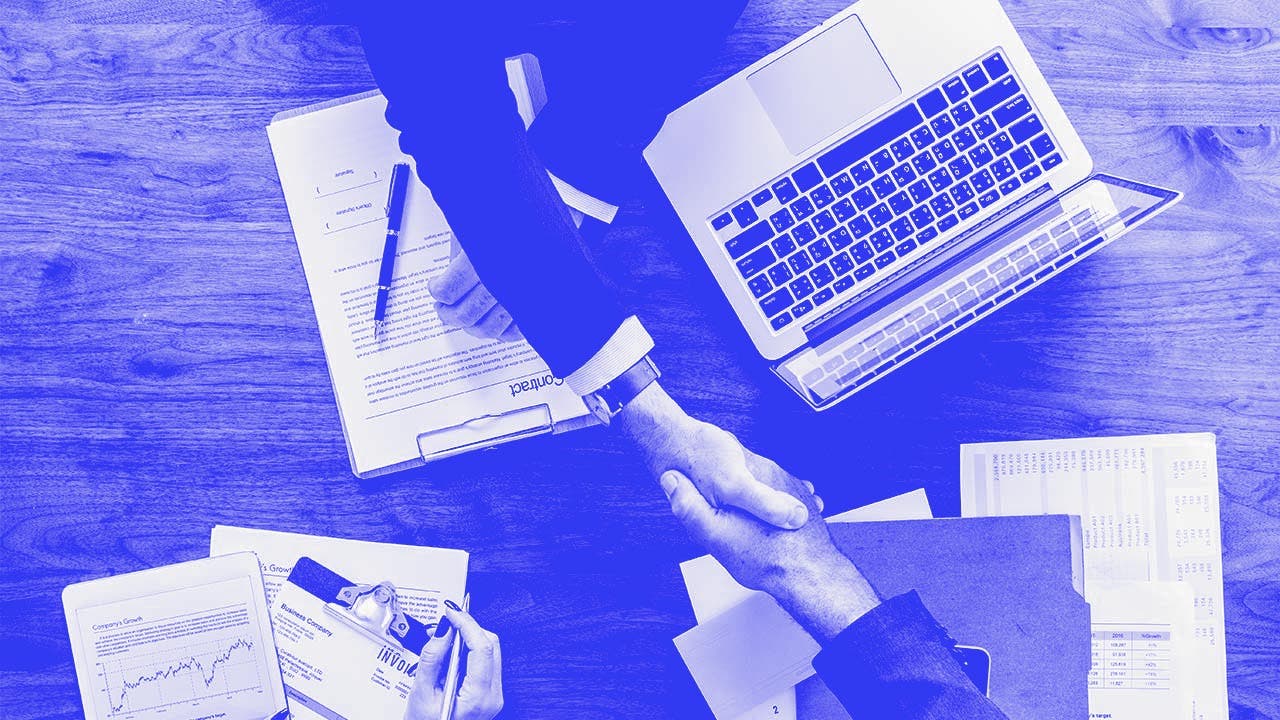 The market for first-time buyers (FTB) is still strong, with 35,500 new mortgages completed in August this year, according to a new report.
The figure is 2% more than in August last year. According to a report from UK Finance, which represents nearly 300 of the country's leading finance firms and institutions, a total of £6.1 billion was lent to people taking out their first home loan. This was 5.2% more than the same period last year.
UK Finance says the average first-time buyer is 30 and has a gross household income of £42,000. Jackie Bennett, mortgages director at UK Finance, said the number of first-time buyers had reached its highest monthly level since June 2017. Figures from the Office for National Statistics (ONS) suggest that house price growth is slowing, which is good news for those trying to get on the property ladder.
Nevertheless, for many people, home ownership still seems out of reach. So how can you improve your chances of getting a home loan, and how much do you need to save up as a deposit before you approach a mortgage company?
Better deals for first-time buyers
Right now is a good time to think about your first property, because there are much better deals available than there have been for a while. Ray Boulger, senior technical manager at John Charcol, the mortgage broker, says that conditions have improved for first time buyers.
"House prices have not risen much in the last year – around 2% – and this means that first-time buyers are not having to find additional money for a deposit," he says.
Lenders offer preferential rates to customers who have saved up a large deposit, with the best rates going to those who have a deposit equal to 25% of the purchase price of the property – a loan-to-value ratio of 75%.
If you only have a 5% deposit, the interest rate you pay on your home loan is likely to be higher than if you have a 25% deposit. Lenders see you as a higher risk borrower who is more likely to miss payments.
However, Ray Boulger says that at the moment, the difference between the interest rates you'd pay on a 95% mortgage (i.e. a deposit of 5%) and that of an 85% mortgage (15% deposit) are not significant.
"The premium to get a 95% LTV mortgage compared with a lower LTV has fallen," he says. "If you only have a 5% deposit and you are not buying new build (which would qualify for Help to Buy) then a mortgage will be cheaper today than for a long time."
How much deposit do I need?
As a general rule, the bigger the deposit, the better the deal.
"A 15% deposit is the point at which the interest rate falls," Ray Boulger explains. "Between 80% and 75% is not that huge in terms of interest rate reduction."
Also, the bigger the deposit, the greater the choice of mortgages and lenders. Different lenders have different criteria for assessing your suitability for a loan. The more choice you have, the better the deal you are likely to get.
"The penalty for only having a 5% or 10% deposit is significantly less now that it was even a year or two ago," he explains. "Whether you have a 5% or 25% deposit, the other factor which will affect whether or not your loan application is approved is affordability."
Mortgage affordability
Banks and building societies have to adhere to strict new rules over how much they can lend to you, based on a number of factors, including your income, credit score, and affordability.
Affordability is a measure of how much money you have in the bank after all your income and outgoings have been taken into account. Even if you have a good salary, if you spend up to your limit each month, or have a lot of debt, you may fail a lender's affordability test.
"Affordability has got slightly more difficult," Ray Boulger explains. "There's a conflict, because the actual cost of a first-time mortgage will be lower, but strict affordability tests means the amount a first-time buyer can borrow will be reduced."
Before you apply for a mortgage you should think about your finances. If affordability is tight then you need to look at expenditure.
"If you are first time buyer your prospective lender will most likely want to see your bank statements. They will be checking to see that you don't exceed your overdraft, or that you don't go overdrawn. Lenders might be concerned if you are spending money on things that are not essential."
The Money Advice Service has a good affordability calculator that you can use.
What types of mortgages can first time buyers get?
Help to Buy mortgage
The government has recognised the challenge that first-time buyers face and provides a scheme to support people buying new build homes.
With the Help to Buy: Equity Loan, the government lends you up to 20% of the cost of your newly built home, so you'll only need to provide a 5% cash deposit and a 75% mortgage to make up the difference. You won't be charged loan fees on the 20% loan for the first five years of owning your home.
There's even more help available if you want to buy a home in London: you can get a five-year interest free loan of up to 40% of the total mortgage cost under the Help to Buy scheme.
For more information, read our in-depth guide on Help to Buy mortgages.
Fixed rate mortgage
This option is popular with first-time buyers because you know what your costs will be in the short to medium term. A fixed rate mortgage has the interest rate fixed for two, three or five years, during which time your monthly payments will not change.
At the end of the term, you'll have to arrange a new deal, and you'll have to factor in the fact that interest rates may have risen in the interim. It's a good idea to shop around for a remortgage about three months before the end of your fixed rate, because the remortgaging process can take up to eight weeks. If you stick with your current lender, you will normally be transferred onto the Standard Variable Rate (SVR) which is unlikely to be as competitive as other deals.
Tracker mortgage
These can offer a lower interest rate initially than a fixed rate mortgage, as they follow the Bank of England base rate up and down. However, you won't have a guarantee that your monthly payments won't increase – and the base rate is likely to go up over the next few years.
Offset mortgage
Some lenders offer a combined mortgage and current account which allows you to offset the balance in your bank account against the capital sum you owe on your mortgage. If the interest rate on your mortgage is higher than an instant-access savings account, then this can be an effective way of overpaying your mortgage and significantly reducing the amount of interest you pay. You do need to have the self-discipline not to draw on your mortgage and increase the debt, though.
Can I get a mortgage without a deposit?
"Realistically, you are going to need some additional help, such as help from your family or buying with another person," says Ray Boulger.
Barclays Family Springboard Mortgage, for example, enables you to buy a home without a cash deposit if your family or someone else can provide 10% of the property's price as security.
Your checklist before applying for a mortgage
Improve your credit score as much as possible – and correct any mistakes on your credit report
Check you are on the electoral register
Try to get at least a 5% deposit, but 10% or 15% is better
Reduce your monthly spending, to ensure you pass the affordability test