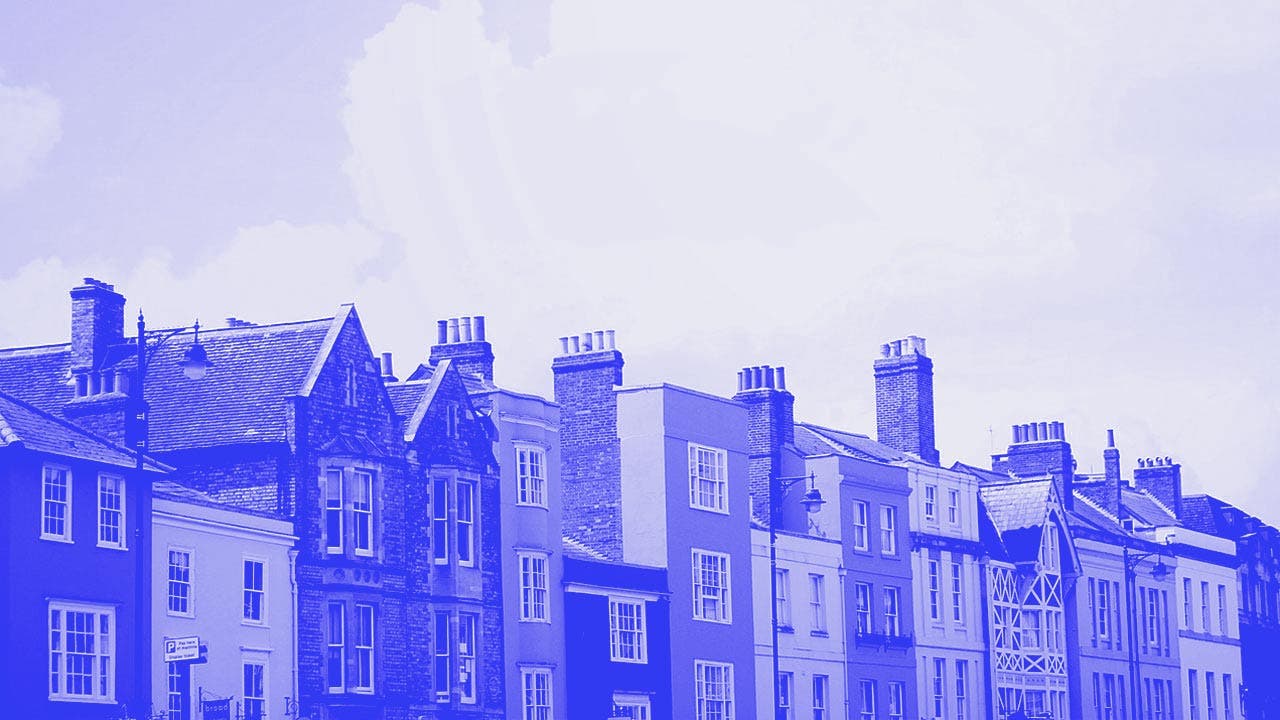 Looking for ways to spruce up your home without putting yourself in the poorhouse? Whether you're getting ready to sell your home or want to spiff it up inexpensively for your own enjoyment, we've got 10 good strategies for you to consider.
The actual cost and payback for each project can vary, depending on both your home's condition and overall property values in your region of the country.
These simple upgrades can easily add thousands of pounds to your home's value.
Make your kitchen really cook
Give appliances a facelift
Buff up the bath
Step up your storage
Add a room in a week or less
Mind the mechanics
Look underfoot
Let there be light
Reframe your entry
Consider kerb appeal
1. Make your kitchen really cook
The kitchen is still considered the heart of the home. Potential home buyers make a beeline for this room when they first view a home for sale, so make sure your kitchen looks clean and reasonably updated.
For a few hundred dollars, you can replace the kitchen faucet set, add new cabinet door handles and update old lighting fixtures with brighter, more energy-efficient ones.
If you've got a slightly larger budget, you can give the cabinets themselves a makeover. "Rather than spring for a whole new cabinet system, which can be expensive, look into hiring a refacing company," says serial renovator Gwen Moran, co-author of "Build Your Own Home on a Shoestring."
"Many companies can remove cabinet doors and drawers, refinish the cabinet boxes, then add brand-new doors and drawers. With a fresh coat of paint over the whole set, your cabinets will look like new."
If you're handy, you can buy your own replacement cabinet doors and door fronts yourself.
2. Give appliances a facelift
If your kitchen appliances don't match, order new doors or face panels for them. When Nicole Persley, an estate agent, was sprucing up her own home to sell, her mix-and-match kitchen bothered her. The room had a white dishwasher, microwave and wall oven mixed with other pieces that were stainless steel with black trim.
When Persley called the dishwasher manufacturer to see about ordering a new, black face panel, the customer service representative clued her in on a big secret: Many dishwasher panels are white on one side and black on the other.
"All I had to do was unscrew two screws, slide out the panel and flip it around. Sure enough — it was black on the other side!"
Persley, who has renovated numerous homes for resale, says that a more cohesive-looking kitchen makes a big difference in the buyer's mind — and in the home's resale price.
3. Buff up the bath
Next to the kitchen, bathrooms are often the most important rooms to update. They, too, can be improved without a lot of cash. "Even simple things like a new toilet seat and a pedestal sink are pretty easy for homeowners to install, and they make a big difference in the look of the bath," says Moran.
Moran also suggests replacing an old, discoloured bathroom floor with easy-to-apply vinyl tiles or a small piece of sheet vinyl. "You may not even need to take up the old floor. You can install the new floor right over the old one," she says.
If your bath and shower are looking dingy, consider re-grouting the tile and replacing any chipped tiles. A more complete cover-up is a prefabricated tub and shower surround. These one-piece units may require professional installation but can still be cheaper than paying to re-tile walls and refinish a worn tub.
4. Step up your storage
Old houses, particularly, are notorious for their lack of storage space. If you have cramped storage areas, estate agent Moe Viessi suggests adding do-it-yourself wire and laminate storage systems to bedrooms, pantries and entry closets.
Firms like ClosetMaid allow you to measure and redesign your closets online. You can also get design details and parts for these systems at many large DIY stores. Most closets can be updated in a weekend or less.
In the end, your closets will be more functional while you're living in the house and will make your home look more customised to potential buyers when you're ready to sell.
5. Add a room in a week or less
"If you have a three-bedroom house with a study, the only reason the study can't be considered a bedroom may be because it doesn't have a closet," says Persley. "If you add a closet to that room, you've now got a four-bedroom house. That adds a lot of value."
Persley says it's usually possible to add a custom closet system and plasterboard it in for less than £1,500.
Now read: What's the max mortgage you can afford?
6. Mind the mechanics
Finley Perry of F.H. Perry Builder advocates spending a few pounds on nitty-gritty stuff. "It's often very worthwhile to hire an electrician and plumber for a couple of hours to look over your electrical services, wrap or fix loose wires, fix any faulty plugs, and check for and fix any water leaks," Perry says. "Those details tell a buyer that someone has really taken care of the home and can really influence its price."
7. Look underfoot
Carpeting is another detail that can quickly update a home and make it look cleaner. A professional carpet cleaning is an inexpensive investment, especially if your rugs are in good shape and are neutral colours.
If your carpet is showing serious wear, cover it with inexpensive, strategically placed area rugs. Unless it is truly hideous, most estate agents don't suggest replacing wall-to-wall carpeting right before you sell your house. The new homeowners may want to choose their own carpeting after they move in.
8. Let there be light
If you have boring recessed lights in your dining and living rooms, consider replacing one of the room's lights with an eye-catching chandelier. Home stores offer a wide range of inexpensive, but nice-looking, ceiling fixtures these days. If you have a ceiling fan and light, you can also buy replacement fan blades (leaving the fan body in place) to update the fixture's look.
9. Reframe your entry
Do you have a flimsy little knob on your main entry door? If so, spring for a substantial-looking handle-and-lock set. "A nice, big piece of hardware on the front door signals to newcomers that this is a solid home," says Viessi.
10. Consider kerb appeal
Although it sounds obvious, a nicely mowed lawn, a few well-placed shrubs and a swept walkway makes a great first impression. "What buyers see when they first drive by your home is tremendously important," says Viessi.
If you don't have a green thumb, consider hiring a landscaper to install some new turf, plant a few evergreen shrubs and give your front garden a good cleanup. "These kinds of changes can instantly change people's perception of your home and, therefore, increase its value," says Viessi. And hey, your neighbours will love you for it, too.
Now read: Should you do up your home or move?