Our mission
To make it easy for you to buy the home you want.
What we do
Whether you are buying your first home, remortgaging your house or moving up the property ladder, the whole process can be insanely stressful. Here at Bankrate UK, we'd like to change that.
While we cannot stop house sales falling through, solicitors twiddling their thumbs or house-buying chains from breaking, we arm you with the information and the tools you need to do what you want.
We publish original, objective content to help you make smarter financial decisions, all with successful homeownership in mind.
Our story
Bankrate (or "Bank Rate Monitor" as we first called it) started in the US in 1976 as a print publisher for the banking industry. In 1996, Bankrate.com was born – it looked a little something like this…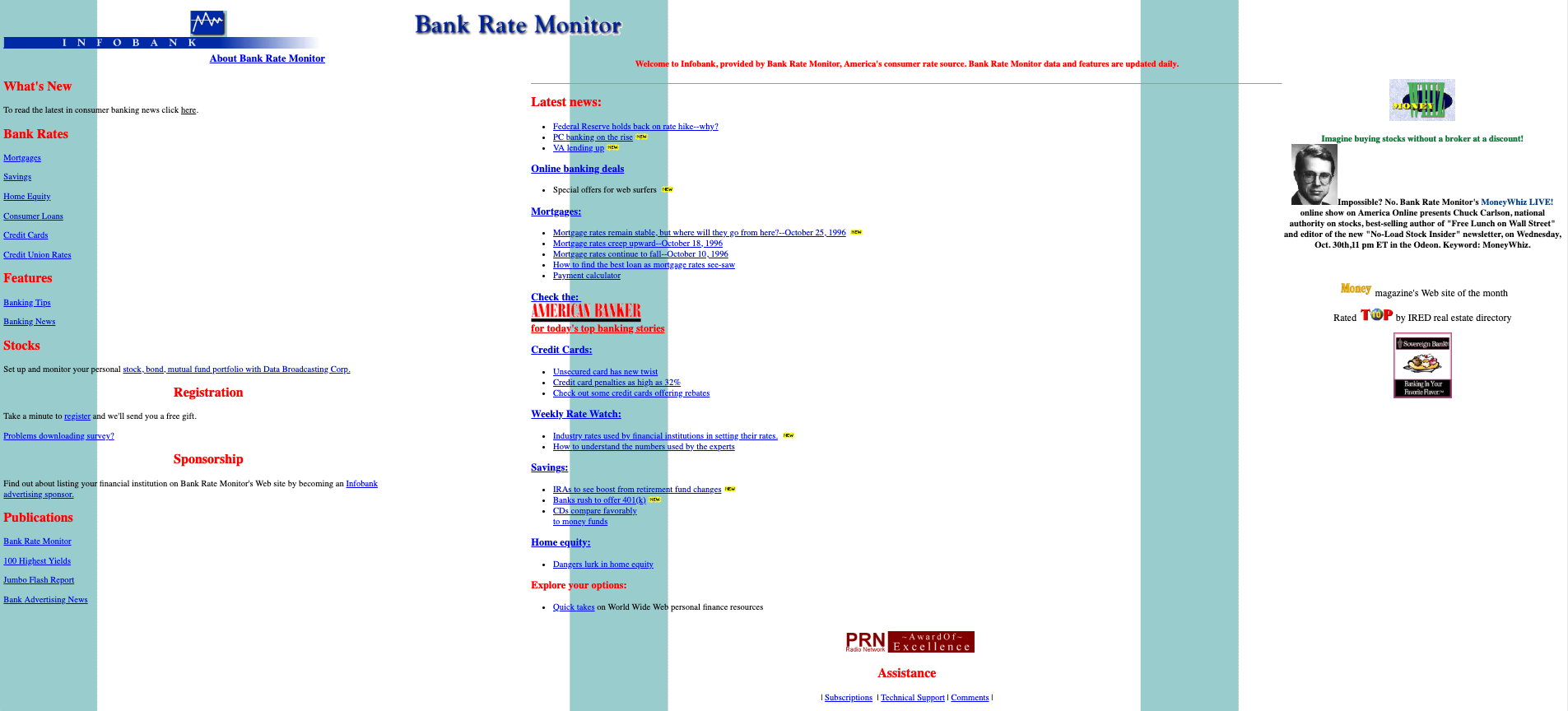 Thankfully, we've come a long way since then and now have 15 million unique visitors every month. In fact, we have helped so many people manage their money, we decided to spread the joy and bring it across the pond to the UK.
And so in 2018, we launched Bankrate UK. Based in Central London, Bankrate UK is a part of the Zoopla Property Group (ZPG) along with Zoopla, uSwitch, Hometrack, and Money.co.uk.
Over here, we've chosen to focus our efforts on mortgages, though we still have plenty of personal finance information if that's what you're after. From first-time buyers and Help to Buy schemes to equity-release mortgages and credit scores, we've got you covered.
Our people
Bankrate UK is a group of developers, financial journalists, UX designers and engineers with a really big idea – to make homebuying easy.
We want to challenge what's possible and make a real change to the housing market in the UK.