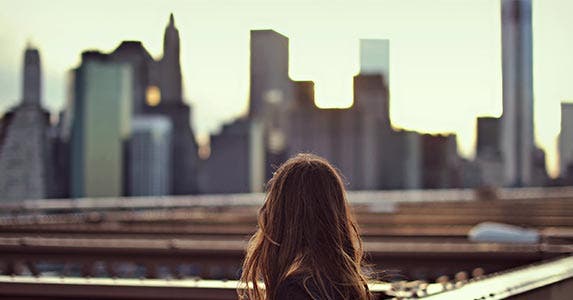 The 10 worst cities for retirees
Let's be honest: Some U.S. cities that loyal locals will tell you are great places to live — with lots of friendly people, beautiful scenery and fun things to do — may not be the greatest places for retirees.
Whether you're actually retired or closing in on your non-working years, you have to weigh several pros and cons when choosing a community to retire in. Do you want outdoor activities, great restaurants and sunshine year-round? How important are the arts?
A city's dizzying array of cultural offerings and high walkability — 2 factors Bankrate used to assess suitability for seniors — could be offset by high taxes and other costs that will pose challenges if you're on a fixed income.
We scored nearly 200 cities on a range of factors. Some cities wound up at the bottom because of sleety winters, expensive medical care or relatively high crime rates. Others scored low for health care quality, cultural opportunities or the overall well-being of residents.
And in several cases, we noticed that neighboring cities achieved nearly the same score since they were drawing from the same regional statistics. In those cases, we ranked them together as a combined area.
Following are the bottom 10 cities for retirement.
Sources: Agency for Healthcare Research and Quality; HealthView Services; Gallup-Healthways; the Council for Community and Economic Research; FBI; Tax Foundation; National Oceanic and Atmospheric Administration; WalkScore.com; Western States Arts Federation
ADVISER SEARCH: Find a financial adviser today.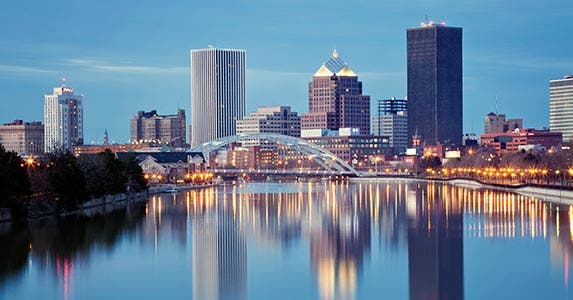 No. 10: Rochester, New York
Roland Shainidze Photogaphy/Getty Images
Weaknesses: Health care, harsh winter, high tax rate
Arts-loving retirees will love Rochester, which can hold its own against any large city when it comes to culture and leisure. Renowned for theater, music and dance, the city on Lake Ontario has an annual Fringe Festival, as well as 2 opera companies, a jazz festival, several film festivals and a wide range of museums and art galleries.
But Rochester earns low marks for health care, which is the case for cities throughout New York state. Still, the University of Rochester Medical School provides excellent care, says Anastasia Broikos, a Rochester resident.
"The real drawback for older people is the winter," she says, when seniors may have a tougher time getting around in harsh, snowy conditions.
Taxes could be a budget-buster: The combined state and local tax burden in New York is the highest in the United States, according to the Tax Foundation. Rochester also slipped near the bottom of our list for its low walkability score, and for a high rate of violent crime, according to FBI statistics.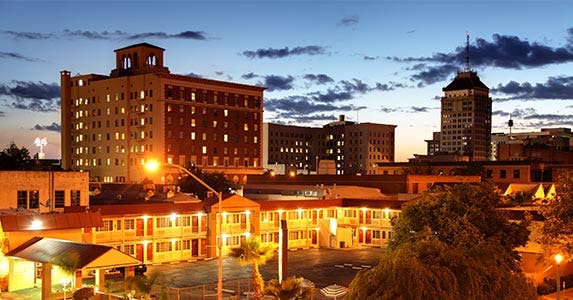 No. 9: Fresno, California
DenisTangneyJr/Getty Images
Weaknesses: Cost of living, high tax rate
Located halfway between Los Angeles and San Francisco in the wine-producing San Joaquin Valley, Fresno boasts gardens, museums and parks. People tend to spend more of their recreation time in the outdoors and playing sports, and less time taking in the arts, although Fresno's William Saroyan Theatre at the Fresno Convention Center is a popular spot for concerts, plays and Broadway musicals.
Seniors who enjoy fishing, camping, hiking and horseback riding will find opportunities in the region, and baseball fans will cheer on the Fresno Grizzlies, an affiliate team of the Houston Astros.
But Fresno's relatively high cost of living may make it difficult to afford local attractions, and seniors will need a car to get to most of them. While the weather is pleasant most of the year, the sun in the central California valley can mean hot summers.
California's state and local taxes rank 5th-highest in the country, according to the Tax Foundation, and Fresno's 8.23% sales tax is higher than the average for the rest of the state.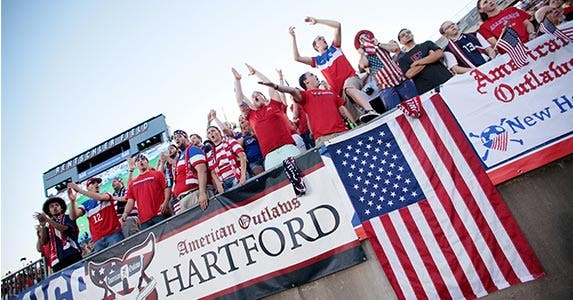 No. 8: East Hartford, Connecticut
Gail Oskin / Stringer/Getty Images
Weaknesses: Cost of living, harsh winter, high tax rate
Seniors who are history buffs will revel in East Hartford's 18th- and 19th-century houses and its role in the Revolution. Several buildings from that era still stand, including the Makens Bemont House, which was built in 1761 and is now a museum.
Situated on the east bank of the Connecticut River, East Hartford is home to part of Wickham Park, a sprawling woodland and nature preserve with formal gardens, woods and a bird sanctuary. Football fans might enjoy attending UConn Huskies home games at Pratt and Whitney Stadium at Rentschler Field.
But East Hartford's fairly high cost of living has landed it near the bottom of our list of cities. Other drawbacks for seniors include the icy New England winters, and taxes. State and local tax collections in Connecticut are the second-highest in the country, according to the Tax Foundation.
Next-door Hartford has a low score similar to East Hartford.
Want to buy a home using a regular mortgage? Shop today for the best mortgage deal on Bankrate.com.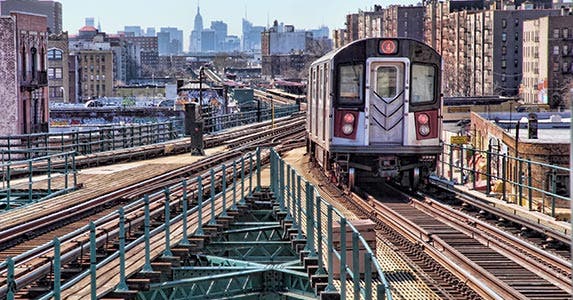 No. 7: New York
June Marie Sobrito/Getty Images
Weaknesses: Cost of living, highest tax rate in the U.S.
America's largest city might beckon some retirees and frighten others. A surprisingly low crime rate is a point in the Big Apple 's favor, but the city is often dismissed as a playground for the rich, and many people of more modest means can only dream of living there.
"It's not for everyone," says Carolyn Greene, a 70-year-old Manhattan resident who is an official with USA Track and Field.
In addition to its famed theater scene, its museums and numerous sports teams, New York offers incredible convenience. Seniors can have nearly anything imaginable delivered to their door, practically around the clock.
But retirees will pay a particularly high price for New York comforts and culture, as the city's cost of living is the highest on our list. Matching the high prices is a sky-high tax rate; New York's state and local tax collections are the highest in the country, according to the Tax Foundation.
New York's other drawback is the weather, which can occasionally cancel out the city's high walkability score. Summer heatwaves and winter blizzards can mean difficult walking conditions for seniors.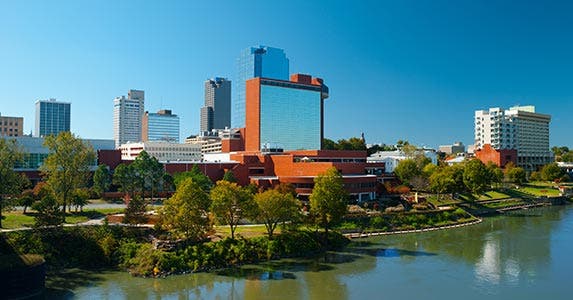 No. 6: Little Rock, Arkansas
Davel5957/Getty Images
Weaknesses: Health care, crime rate
The upside to life in Little Rock includes a 4-seasons climate with generally pleasant temperatures, access to high-quality health care and an affordable cost of living.
Although the Arkansas capital city may not have as many cultural opportunities as larger cities, it offers a symphony orchestra, arts center and repertory theater. Seniors who enjoy outdoor recreation can take advantage of hiking, boating and many other outdoor activities. The popular River Market District offers a food hall, farmers market, a park alongside the Arkansas River, boutiques and restaurants.
But despite the low costs and good medical care, residents of Little Rock rate their health near the bottom among the cities we studied, and they also give the area low grades for social and financial factors.
The crime statistics for Little Rock could make some seniors pause: Based on FBI statistics, the crime rate is among the worst among all cities we studied. In 2014, Little Rock had almost 2,800 violent crimes and more than 4 times as many property crimes.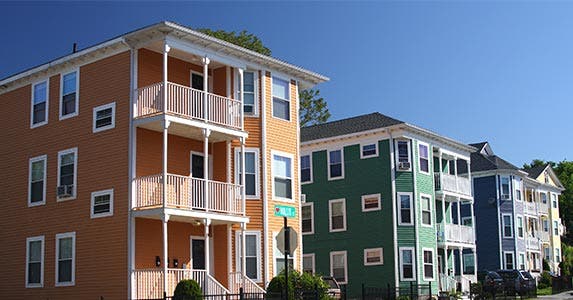 No. 5: Worcester, Massachusetts
DenisTangneyJr/Getty Images
Weaknesses: Harsh winter, cost of living
Like many New England cities, Worcester is rich in Revolutionary history. It was the first Massachusetts site for a public reading of the Declaration of Independence, and one of its oldest buildings — the Salisbury Mansion and Store, which is now a museum — dates to 1772.
The city boasts scores of cultural institutions, including museums, a botanical garden, concert halls and art galleries. Worcester also has something of a food scene; foodie seniors have their pick of restaurants offering a wide array of international cuisines.
But one drawback — the cold, blustery New England winter — could make going out on the town difficult for retirees during January and February, despite Worcester's good walkability score. And, a high cost of living means seniors on a budget might not be able to take advantage of all of the area's entertainment options.
Adding to a retiree's expenses is Massachusetts' state and local burden, rated 4th-highest nationally by the Tax Foundation.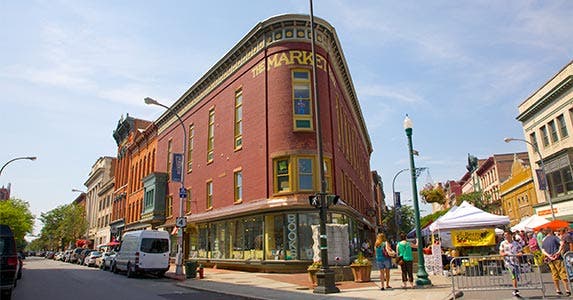 No. 4: Troy, New York
Barry Winiker/Getty Images
Weaknesses: Cost of living, harsh winter
Architecture buffs will enjoy the majestic 19th-century buildings that mark the central historic district in Troy, located about 160 miles north of Manhattan. The photogenic city on the Hudson River has served as a filming location for "The Age of Innocence," "The Bostonians" and other movies.
Troy is home to Russell Sage College and Rensselaer Polytechnic Institute, which features an innovative Experimental Media and Performing Arts Center. Several area churches and institutions have stained glass windows by Louis Comfort Tiffany.
Despite Troy's many attributes, seniors will face challenges. The cost of living is in the highest third among the cities Bankrate looked at. Cold winters and high taxes also are disadvantages.
The city gains points for walkability, but that might not mean much during months when icy conditions make it difficult for retirees to brave the elements. Some seniors may be put off by the crime rate. According to the FBI, Troy had nearly 2,200 property crimes in 2014, the most recent year for which statistics are available.
Troy's neighbors in New York's capital district — Albany and Schenectady — have similar scores among our worst cities.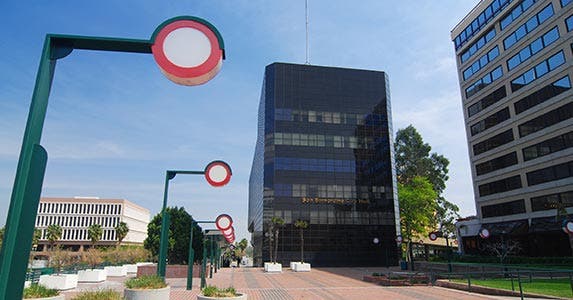 No. 3: San Bernardino, California
David Liu/Getty Images
Weaknesses: Cost of living, high tax rate, crime
Southern California weather is a point in San Bernardino 's favor, with more than 300 sunny days a year. Sports-loving retirees will enjoy baseball's minor-league Inland Empire 66ers and NASCAR racing at the nearby Auto Club Speedway. The region is home to 6 ski resorts and 4 national parks as well as Big Bear Lake and Lake Arrowhead.
San Bernardino loses points, though, for its high cost of living. California, where tax bills are the 6th-most expensive in the country, can be tough on a retiree 's budget. Residents pay 11% of their income to state and local taxes.
Despite the presence of the 1928 California Theatre and a symphony orchestra, San Bernardino scores low for cultural vitality, and the same can be said for walkability, according to Walkscore.com. The crime rate also is a problem. According to the FBI, San Bernardino had more than 9,200 property crimes in 2014.
Nearby Riverside and Ontario have low scores similar to San Bernardino.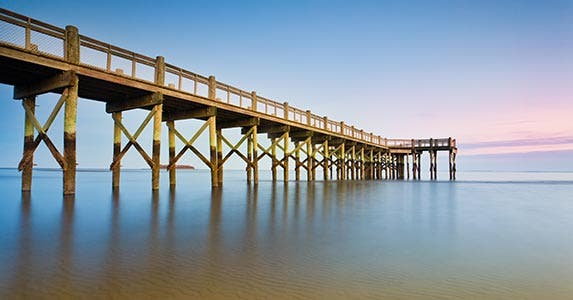 No. 2: Milford, Connecticut
Enzo Figueres/Getty Images
Weaknesses: Cost of living, high tax rate, harsh winter
Steeped in New England history, Milford is one of Connecticut's oldest towns and has historic houses (the oldest dates to around 1700) to prove it. Situated along Long Island Sound, the city has miles of saltwater beaches and marshland.
Seniors who are avid birders will enjoy taking bird-watching walks and tours, and Silver Sands Beach on Charles Island is rumored to be the site of Captain Kidd's loot.
In contrast to Milford's New England charm are its high cost of living and steep tax rate. Connecticut's state and local tax collections come in 2nd-highest nationally, according to the Tax Foundation.
Harsh New England winters coupled with the city's poor walkability scores could mean some seniors wind up stuck at home to avoid tough driving conditions during the cold weather months.
Milford residents give the city high ratings for health but low ratings for civic pride, according to Gallup-Healthways surveys. Its overall well-being score is in last place among the cities we ranked.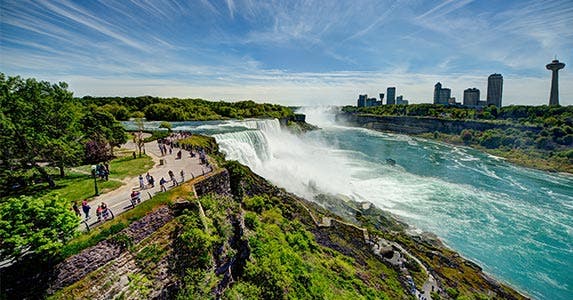 No. 1: Niagara Falls, New York
Tony Shi Photography/Getty Images
Weaknesses: Highest tax rate in the U.S., crime, harsh winter
Every year, 8 million people come from around the world to visit the country's oldest state park, featuring that geological wonder, Niagara Falls. Active seniors will enjoy the city's many bike trails. A myriad of restaurants offers varied cuisines, and the Castellani Art Museum on the nearby campus of Niagara University features an extensive contemporary art collection.
Attractions aside, retirees on a tight budget will have to contend with New York's state and local tax burden, which is the highest in the country, according to the Tax Foundation. Niagara Falls also has the highest rate of crime in the state, according to FBI figures from 2014.
Despite the abundance of reasonably priced housing and an affordable cost of living, seniors will need to factor in the western New York winters, when icy conditions can make it challenging to get around by foot.
Neighboring cities Buffalo and Cheektowaga also rank near the bottom of our list.