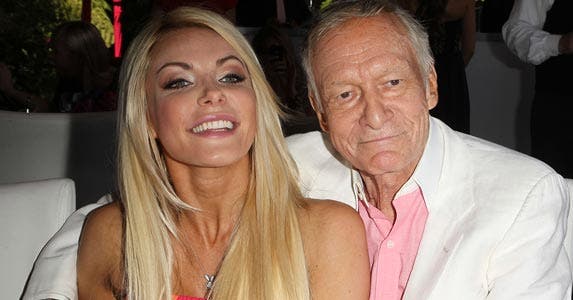 Money tips for May-December couples
If your marriage looks like the one between Hugh Hefner and Crystal Harris — but without the millions — start saving. Besides snide comments about midlife crises, May-December couples face another real challenge: putting together a financial plan that takes both their ages into account.
In May-December relationships, there is a big age difference between the 2 people. Typically, one partner is young, or in the spring of life, and the other much older, or in the winter of life.
Spouses with at least a decade between them make up about 9% of all marriages in the U.S., according to the latest U.S. Census Bureau data. That means they must add at least 10 years to the typical 25-year time horizon for retirement.
"This puts a larger risk on running out of money," says Bryan Beatty, CFP professional and partner at Egan, Berger and Weiner in Vienna, Virginia. "When spouses are closer in age, that spend-down is not nearly as risky as when there is a greater age gap."
Then, there's the issue of estate planning, which can be complicated when marriage creates a blended family.
Bankrate offers 7 financial planning tips to conquer the unique challenges surrounding May-December relationships.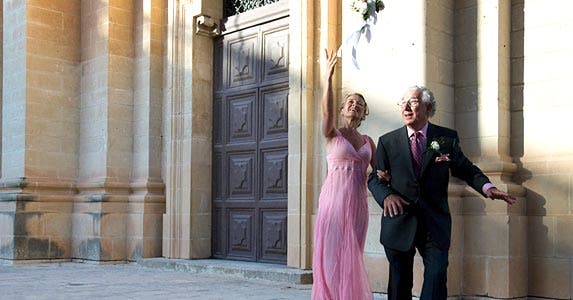 Consider pension with longer payout
Selecting pension payouts and how long those payments continue requires a careful calculation when the older spouse has the pension and the younger one does not. Otherwise, the younger spouse could be left nearly penniless during the "golden" years.
"I was working with a widow whose deceased spouse selected only a 20-year payout for her pension," says Marguerita Cheng, CEO of Blue Ocean Global Wealth in Rockville, Maryland. "She was 14 years younger than her spouse."
Or, younger spouses may get less than they are used to living on if the older spouse chooses the reduced survivor benefit, which typically offers a 75% or 50% benefit payout after the older spouse's death.
That's why Annika Cushnie, a partner and wealth adviser at Brightworth Private Wealth Counsel in Atlanta, recommends the 100% joint and survivor annuity option to her clients with large age gaps. It pays a reduced monthly benefit while the older spouse is alive, but it continues to pay that same amount to the surviving spouse.
"The big issue with pensions is they don't include a cost-of-living adjustment," Cushnie says. "So, that's something we have to plan around using investments."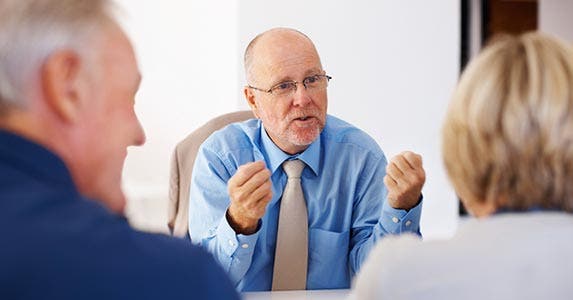 Maximize Social Security benefits
When it to comes to Social Security, Cushnie recommends the older spouse — if he or she was the one who participated in the Social Security system — defer the benefit until age 70 to get a higher benefit. That ensures that the younger spouse will receive a higher payout after the older spouse dies.
"Social Security will give you an 8% increase for every year you defer until age 70," she says. "That means the benefit would be 32% higher than the full benefit you would get at 66 or 67."
Maximizing Social Security benefits can be a complicated exercise. Strongly consider consulting an adviser who is well-versed in all the rules before making a decision.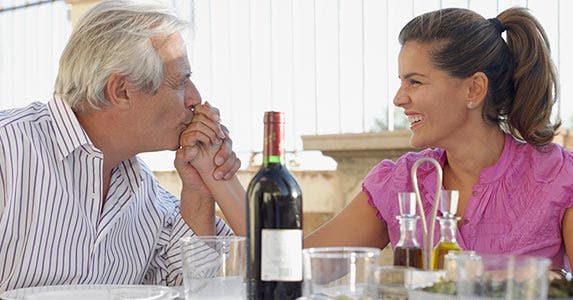 Invest strategically
To increase income during his golden years, Beatty is turning to other investments, so he and his wife, who is 12 years his junior, can retire at the same time.
"It's a large challenge because a younger spouse won't have access to retirement accounts without penalties, so you have to use more after-tax, joint or individual investment accounts to have a simultaneous retirement," he says. "The alternative is one spouse retires and the other continues to work."
Cushnie recommends a good mix of cash, bonds, alternatives and stocks to fund retirement. The cash and bonds are to pay for current expenses and unexpected items, while the stock investments are used to achieve growth, she says.
"I want to see 1 to 3 years of withdrawal needs in cash and 3 to 6 years in bonds, so you don't have to touch the stocks when it's a down market," she says. "But in order to keep purchasing power for a long period of time, you must have stock investments to outpace taxes and inflation," she says.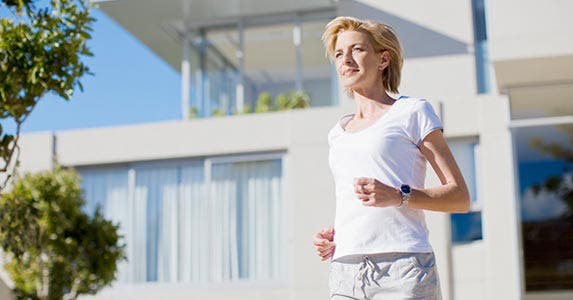 Consider health insurance
Having the right insurance in place is key for couples with large age gaps, since one spouse won't have access to Medicare as soon as the older one.
If the younger spouse is leaving a group plan due to the older one's retirement, buy a plan on the health insurance exchange if unhealthy, or buy a high-deductible plan, Beatty says.
"More money will be coming out of pocket than before, so you have to put money aside until you reach Medicare age," he says. "That needs to be factored into the overall planning."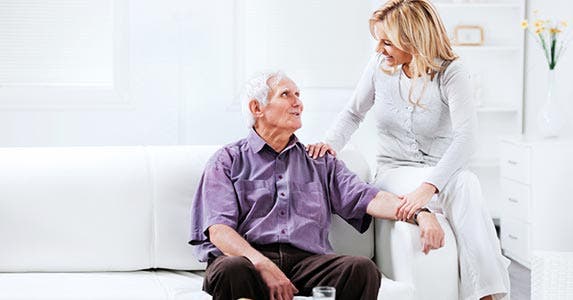 Prepare for long-term care
Long-term care also helps allow the younger spouse to maintain the same lifestyle while the older spouse needs greater care. It also gets the younger spouse off the hook for caring for an elderly, high-needs spouse.
"No one wants to change diapers for their spouse," says Mitchell Kraus, a CFP professional at Capital Intelligence Associates in Los Angeles. "While a younger spouse could take care of the long-term care, they may not want to."
Krauss recommends getting a long-term care policy for both spouses, even if one is much younger because you'll often get a discount. "You can get the same amount of coverage for a lot less money," he says.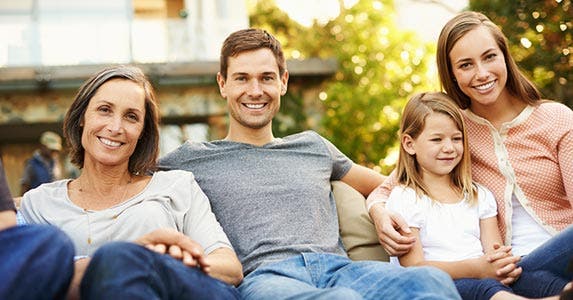 Use trusts, other tools for estate planning
One of the more challenging balancing acts is determining how to divvy up the couple's estate when the older spouse dies, especially in the case of a blended family with older children from a previous marriage plus younger children from the current one.
"People look at their inheritance as love," says Krauss.
Cushnie recommends naming the older children as life insurance beneficiaries, so they receive their inheritance as soon as the older spouse dies. The younger spouse gets the rest of the estate to maintain her lifestyle and take care of younger children.
Another tool is a QTIP (Qualified Terminable Interest Property) trust in the spouse's name. All the estate funds go into the trust and the spouse lives off a percentage of trust assets. When the younger spouse dies, the remaining funds are passed on to the children per the older spouse's will.
Other couples will use a revocable trust instead of a will to avoid the public nature of probate. "All transfers of assets are private," Cushnie says. "It's a good option if there are emotional situations with the family and there is a desire to keep the details of the distributions private."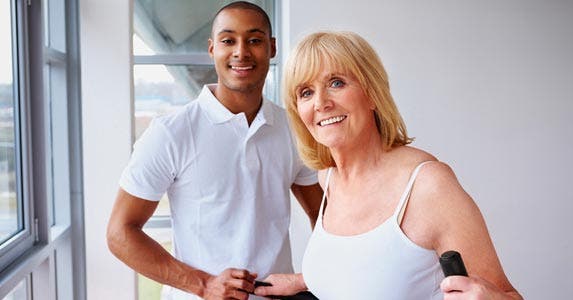 Prevent emotional confrontations
To help head off an emotional showdown among family members, Cushnie recommends holding a family meeting that shows exactly how the money will be distributed.
"We try to encourage that because it leaves better relationships down the road when the older spouse passes away," she says. "There is also a bit of fear from the younger spouse if it's the older spouse who made the money. She wonders, 'What happens to me when my husband is gone?'"
Beatty says that even before death, couples with large age gaps must deal with the psychological side of retirement. Sometimes, the younger spouse won't be ready to retire when the older one is. Or, when the younger spouse does retire, the other one is too frail for some activities.
"Imagine a 65-year-old ready to travel, but his younger spouse is not," he says. "Now he is 75 when his wife retires. Does he still want to travel? This planning may force the conversation about their future lifestyle."