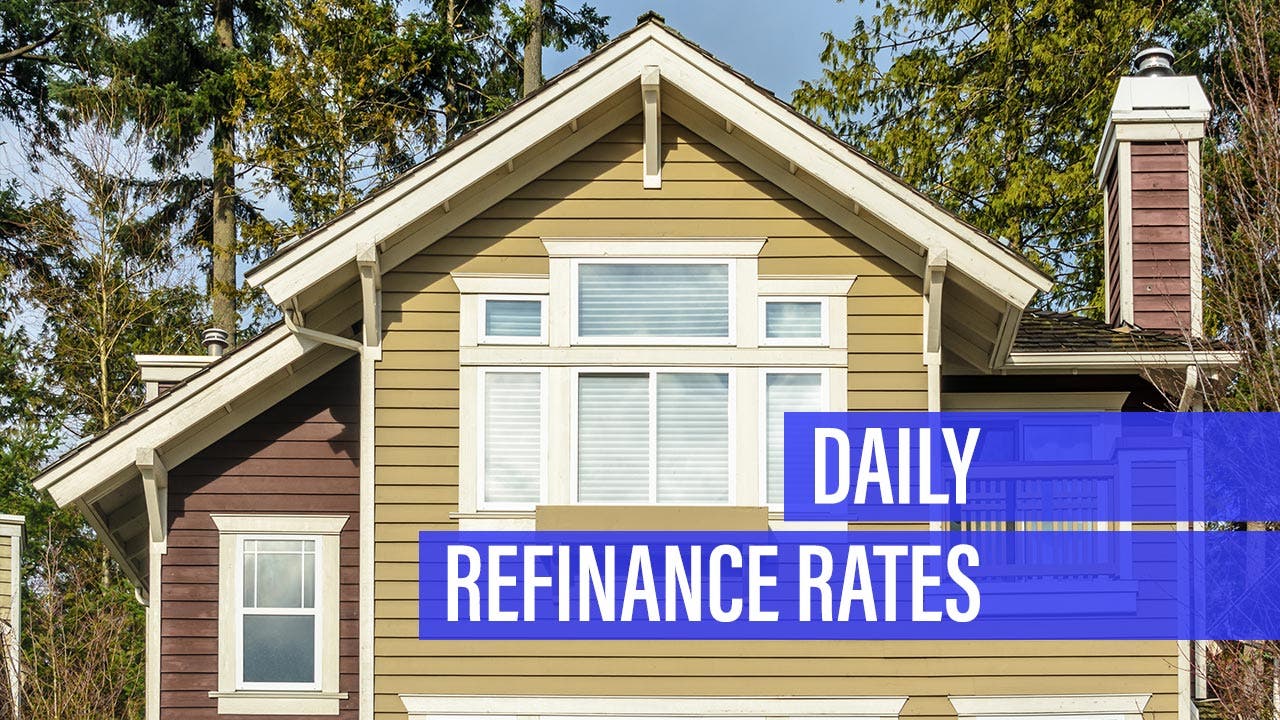 Multiple benchmark refinance rates increased today.
The national averages on 30-year fixed and 15-year fixed refinances both rose. Meanwhile, the average rate on 10-year fixed refis also notched higher.
Refinancing rates change daily, but they have remained in a historically low range for quite some time. If you're in the market to refinance, it may make sense to lock if you see a rate you like.
Compare refinancing rates in your area now.
30-year fixed refinance
The average 30-year fixed-refinance rate is 3.84 percent, up 3 basis points from a week ago. A month ago, the average rate on a 30-year fixed refinance was higher, at 4.04 percent.
At the current average rate, you'll pay $468.24 per month in principal and interest for every $100,000 you borrow. That's an extra $1.71 compared with last week.
You can use Bankrate's mortgage calculator to estimate your monthly payments and see what the effects of making extra payments would be. It will also help you calculate how much interest you'll pay over the life of the loan.
15-year fixed refinance
The average for a 15-year refi is currently running at 3.22 percent, up 3 basis points over the last seven days.
Monthly payments on a 15-year fixed refinance at that rate will cost around $701 per $100,000 borrowed. The bigger payment may be a little harder to find room for in your monthly budget than a 30-year mortgage payment would, but it comes with some big advantages: You'll come out thousands of dollars ahead over the life of the loan in total interest paid and build equity much more rapidly.
10-year fixed refinance
The average rate for a 10-year fixed-refinance loan is 3.21 percent, up 1 basis point from a week ago.
Monthly payments on a 10-year fixed-rate refi at 3.21 percent would cost $974.87 per month for every $100,000 you borrow. If you can manage that big monthly payment, you'll enjoy even more interest cost savings than you would with a 15-year term.
Where rates are headed
To see where Bankrate's panel of experts expect rates to go from here, check out our Rate Trend Index.
Want to see where rates are right now? See local mortgage rates.
Last updated July 5, 2019.
Methodology: The rates you see above are Bankrate.com Site Averages. These calculations are run after the close of the previous business day and include rates and/or yields we have collected that day for a specific banking product. Bankrate.com site averages tend to be volatile — they help consumers see the movement of rates day to day. The institutions included in the "Bankrate.com Site Average" tables will be different from one day to the next, depending on which institutions' rates we gather on a particular day for presentation on the site.
To learn more about the different rate averages Bankrate publishes, see "Understanding Bankrate's Rate Averages."