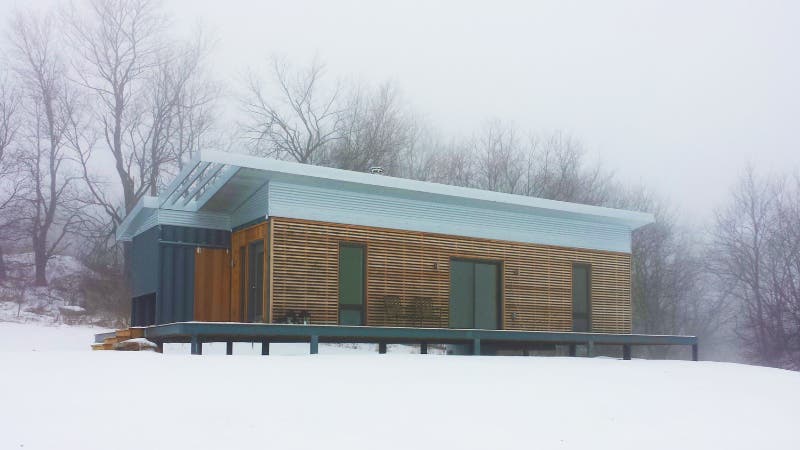 Container and modular homes are popping up all over and here's what they look like
As labor shortages and tariffs continue to drive up the cost of single-family home production and the lack of affordable housing makes headlines, some folks are turning to factory-built homes. Cheaper, faster to build and more environmentally friendly, modular and container homes can make housing affordable for folks across the country. And with their nod to the streamlined, utilitarian style of mid-century modern, they're also popular among design aficionados. Here are some examples of these homes.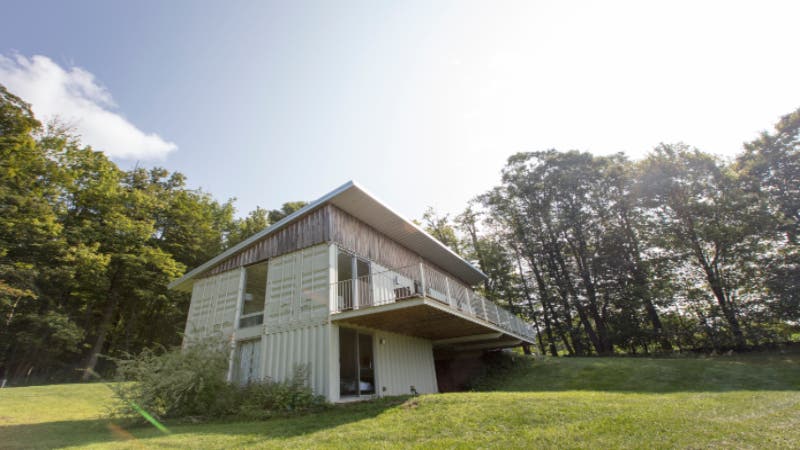 A Catskills retreat for NYC resident
Looking for a respite from city life, Stephen Murray began a house hunt in the Catskills, a bucolic area in southeastern New York. Containers homes hit the right note. What sold him was how little waste they produced.
"You're upcycling so you're using existing material," Murray says. "It spoke to me in terms of eco-friendliness."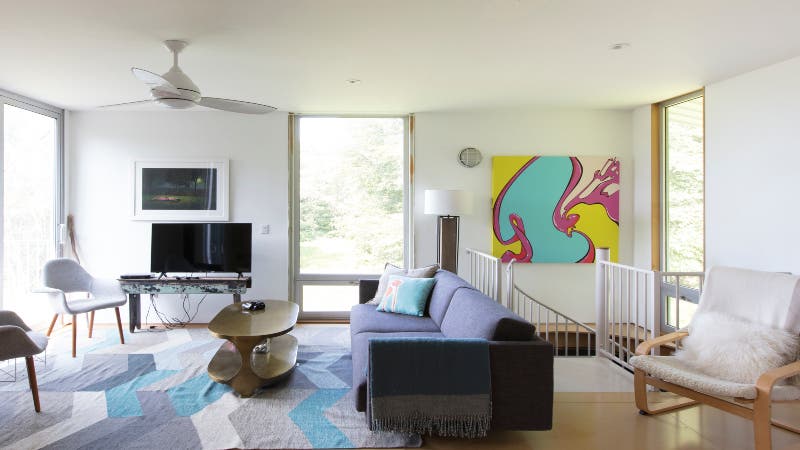 Instagram-worthy destination
Now Murray rents out his home to vacationers, which he says has become popular thanks to social media coverage by influencers like Escape Brooklyn (@escapebklyn) and articles in high-profile publications like The New York Times and Dwell.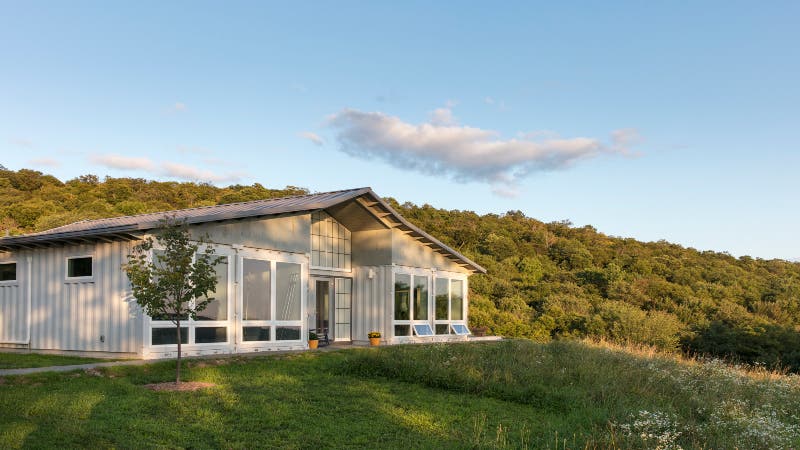 Four cube containers make up this house
Tim Steele, a longtime designer of container homes and founder of Steele House, designed this almost 1,800-square-foot home in  Callicoon Center, New York. He's passionate about showing would-be homebuyers that there are affordable ways to achieve the American dream, while minimizing their impact on the environment.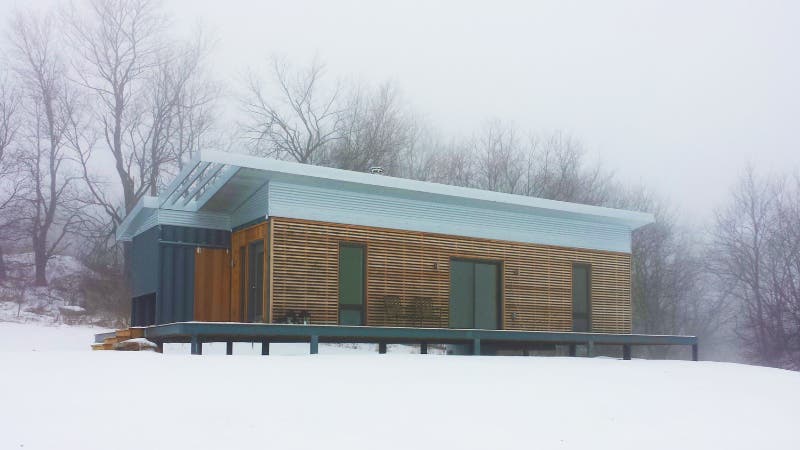 Dreamy getaway in a winter wonderland
This Youngsville, New York home was made with two 40′ high cubes. Container homes are cost-efficient because the structure is already there, explains Florida-based architect Mishou Sanchez.
"As Americans, we have become consumers not producers, so these fantastic boxes are just piling up. Due to the function of their design, they are waterproof, stackable, strong and easily transportable on ships, trains and trucks," Sanchez says.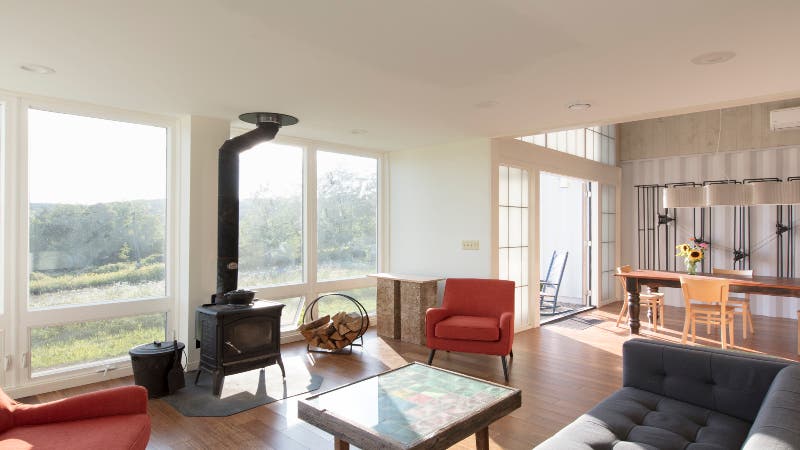 A room with views
Container-home enthusiasts are often attracted to the juxtaposition of the clean, modern lines against a rural backdrop. This Youngsville, New York home is a good example of that. With its unfussy interior, saturated color palette mixed with natural wood tones and open floor plan, this space brings a sleek, city vibe to the country.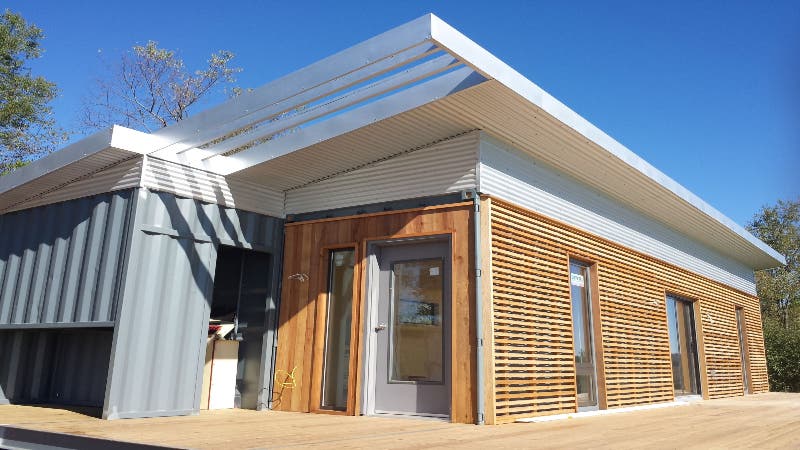 Cedar-clad summer house pays homage to nature
When Kirsten Harlow Foster's husband, Sims Foster, tossed around the idea of buying a container house, she was intrigued. She was attracted to the contrast of roaming farmlands and industrial architecture. Ultimately, however, Kirsten decided to tone down the container's features by adding local cedar to the exterior as a design element. Inside Kirsten leaned more toward Victorian than modern.
"I wanted it to be a little more dainty, a little more feminine," Foster says.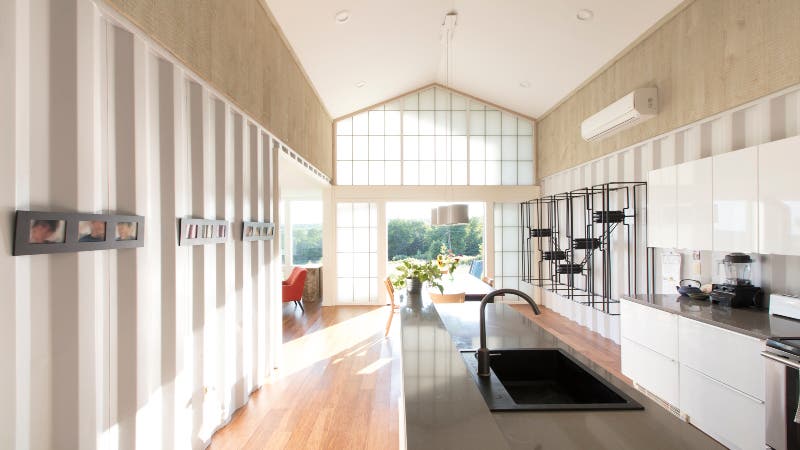 Designing without defeating the purpose
One challenge for architects is working with the strengths of the container home, rather than trying to make them something they're not. "You have to be smart when designing with containers; cutting into them too much defeats the purpose of building with them and clever insulation is needed because it starts to limit the interior dimensions. People should get a feel for the size of an actual container before committing," Sanchez says.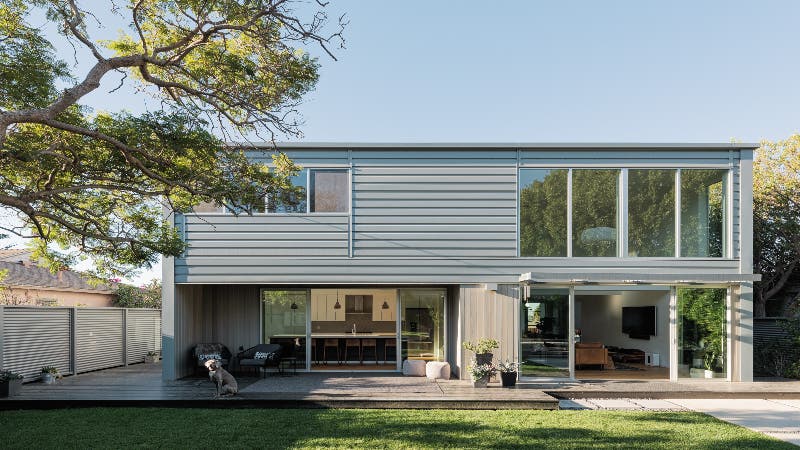 Modular homes make sense in California
The cousin to container homes are modular homes. Instead of upcycling used material, modular homes are factory-built with new components. Modular home builders must adhere to the same building codes as local stick-built homes, so their quality meets and even surpasses that of their traditional counterparts. This home in West L.A. was built by Connect Homes, which has a strong following among design devotees.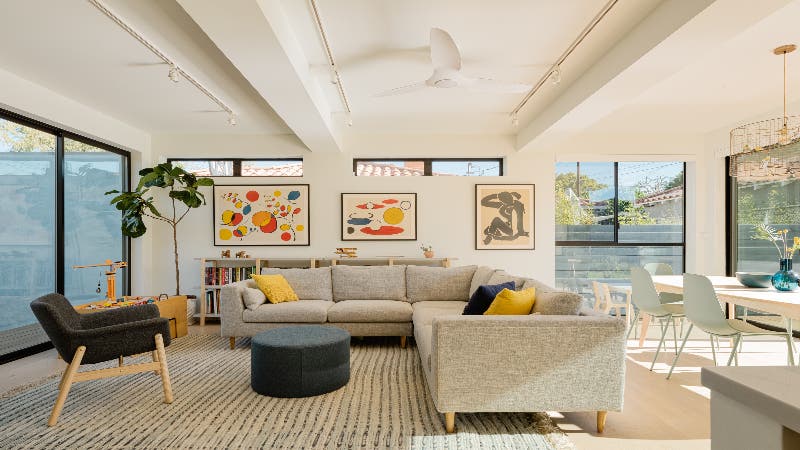 Rebuilding after the wildfires
The build speed has made these homes popular among California wildfire victims, who face high construction costs and slow build times.
"This summer we delivered 16 houses in Sonoma. We have one Malibu house in the permitting stage, but we expect more to come. We can offer a very predictable price and timeline. Our houses are move-in ready in as few as nine months,"says Gordon Stott, co-founder of Connect Homes.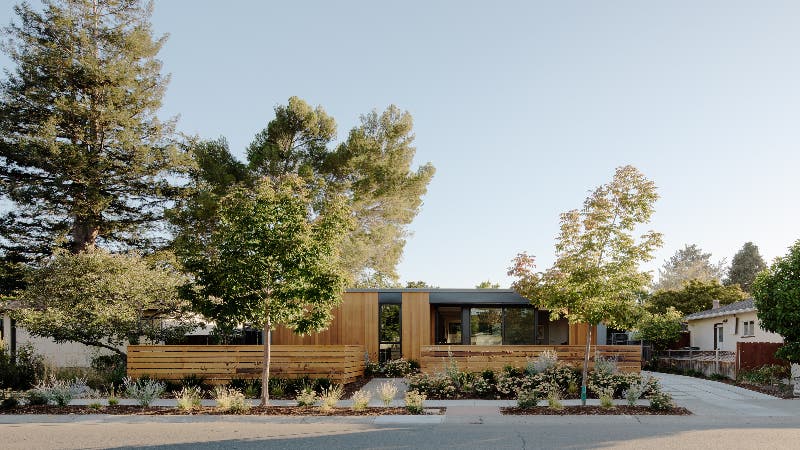 Silicon Valley stunner
"These homes take from the beautiful mid-century homes built in Los Angeles in the 1950s. They're steel and glass boxes. Not a lot of decoration, no cornices. You're simultaneously standing inside the house and, because of the glass, you're also connected to the outside," Stott says.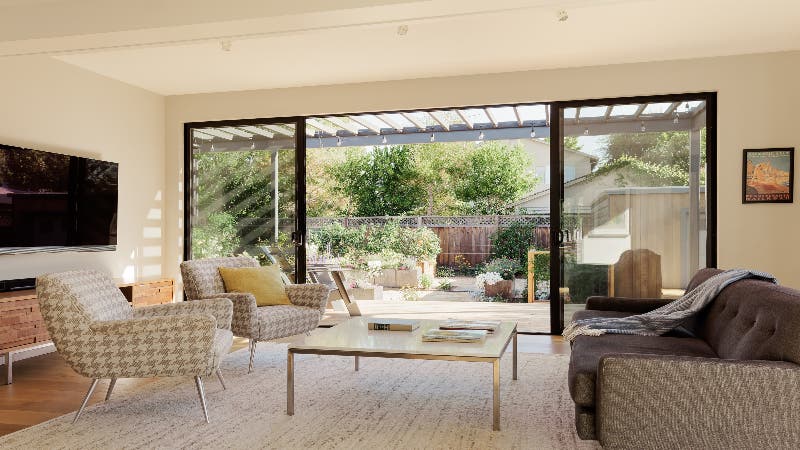 The outside is in
"We haven't spent time marketing our homes. Ultimately, it's people responding to what they saw in magazines or in person. Our first house made the cover of Dwell, so that helped," Stott says. "It's a design-centric community that knows about modular homes. They like the look of them and understand the benefits."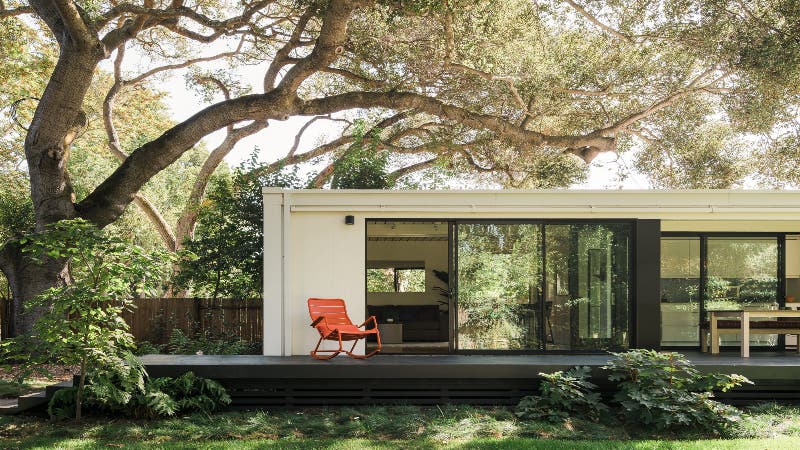 Menlo Oaks modular
Steeped in style, this modular home is surrounded by multimillion dollar properties in Silicon Valley — and no surprise, it fits right in. The simple, elegant design doesn't detract from the surrounding foliage and giant oaks.
Wall of glass
"Along with the green aspect, they (container homes) check a lot of other boxes, too. They're very strong — as strong as a brick home. We can also raise them off the ground, which is great if you live in a flood zone," Steele says. "Plus, when you see them there's just something about them. They have a provenance that other homes just don't have."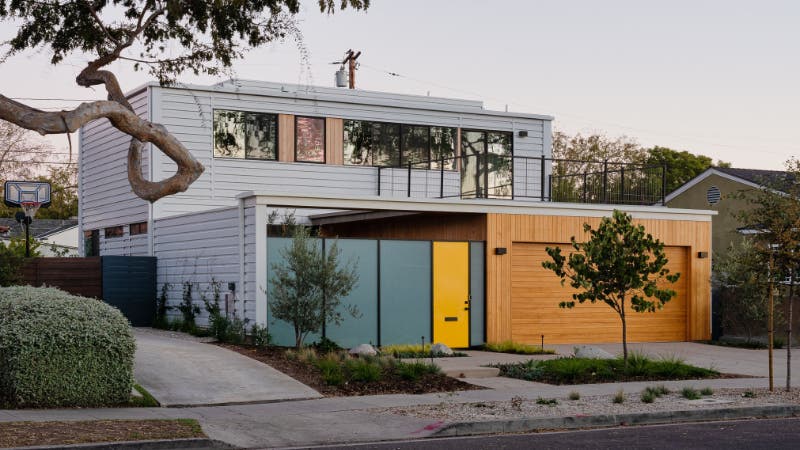 Culver City two-story modular home
Located in the heart of Los Angeles, this 1,920 square-foot space features a deck above the garage to enjoy the desert-cool night air.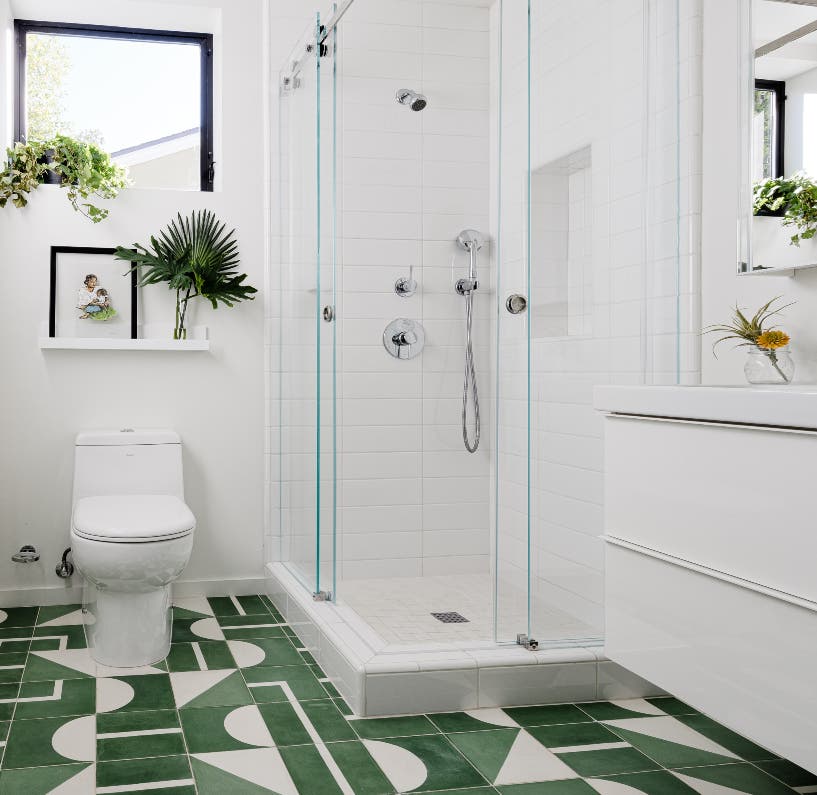 Patterns pop against clean lines
The interior is just as interesting as the exterior in this Culver City home which includes three bathrooms.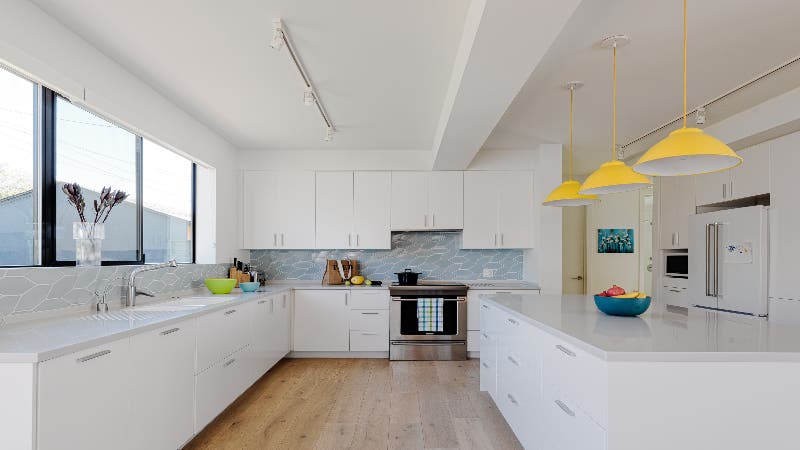 Roomy kitchen
This bright white kitchen (with island) includes fun details like the yellow lamp shades and geometric backsplash.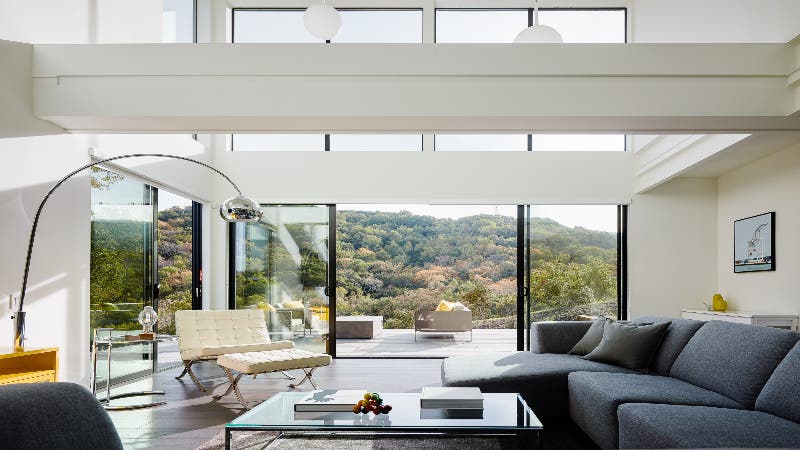 Big views in Orinda, California
This modular home is big enough for a family with 3 to 4 bedrooms and 2.5 bathrooms; it comes in at 2,560 square feet.
Learn more:
What property buyers should know about land loans