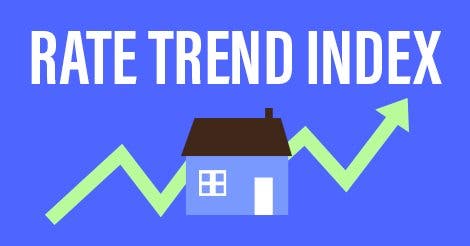 Each week, Bankrate surveys experts in the mortgage field to see where they believe mortgage interest rates are headed.
This week (Aug. 8-14), some 20 percent of panelists believe mortgage rates will rise over the next week or so; 20 percent think rates will fall; and some 60 percent believe rates will remain relatively unchanged (plus or minus 2 basis points).
Calculate your monthly payment using Bankrate's mortgage calculator.
This week, will rates go up, down or remain unchanged?

| Up | Down | Unchanged |
| --- | --- | --- |
| 20% | 20% | 60% |
Read the comments and rate predictions of mortgage experts and Bankrate analysts below.
20% say rates will go up
20% say rates will go down
60% say rates will remain unchanged

Shaun Guerrero

Branch manager, New American Funding, Silverdale, Washington

Rates should remain the same over the next week based on limited economic news to be released over the seven days. In the long term, rates will continue to go up.

Logan Mohtashami

Senior loan officer, AMC Lending Group, Irvine, California

Last week, the 10-year yield hit 3.02 percent and I didn't believe we would break out higher unless the jobs report showed really strong wage growth, which it didn't. We headed lower for the week on yields getting to roughly about 2.93 percent and, currently, 2.96 percent. We're in the middle of no man's land right now and we have a lot people on vacation, so volumes could be light this coming week. The 10-year treasury yield has been trading in the upper band of the cycle channel for a long part of 2018 but, at some point, something will give and get us out of this range.

Les Parker

Managing director, Transformational Mortgage Solutions, Trevose, Pennsylvania

Mortgage Rates will go nowhere. Here's a parody that fits the recent action in the mortgage market from a Nat King Cole standard from 1963: "Roll out those lazy, hazy, crazy days of summer; Trade days of ho-hum and shekels and drear." The markets from energy to currencies and equities to bonds indicate sideways action.

Elizabeth Rose

Sales manager, Nations Lending, Dallas

Mortgage bonds are hovering in a tight range that is moving sideways.  I anticipate rates to remain unchanged in the week ahead.

Jim Sahnger

Mortgage planner, C2 Financial Corporation, Palm Beach Gardens, Florida

Following weaker-than-expected employment numbers and no movement from the Fed last week, we have been somewhat range-bound and look to continue until we have something to move us higher or lower. This week's inflation numbers could be the trigger, but we'll have to see. Borrowers should lock in their rates early, to be safe.

Shashank Shekhar

CEO, Arcus Lending, San Jose, California

Mortgage rates have climbed higher in the last three weeks. However, the change has been insignificant for borrowers to notice. This week shouldn't be any different. The continuing talk of the trade war has had little to no impact on mortgage bonds. Having said that, higher-than-expected inflation numbers can push the rates higher.
About the Bankrate.com Rate Trend Index
Bankrate's panel of experts is comprised of economists, mortgage bankers, mortgage brokers and other industry experts who provide residential first mortgages to consumers. Results from Bankrate.com's Mortgage Rate Trend Index are released each week.