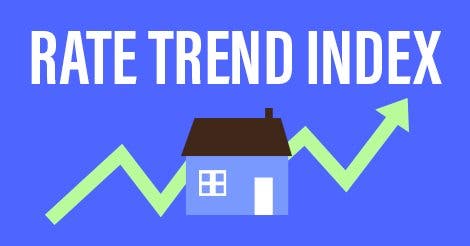 Each week, Bankrate surveys experts in the mortgage field to see where they believe mortgage interest rates are headed.
This week (July 18-24), none of the panelists believe mortgage rates will rise over the next week or so; 25 percent think rates will fall; and 75 percent believe rates will remain relatively unchanged (plus or minus 2 basis points).
Calculate your monthly payment using Bankrate's mortgage calculator.
This week, will rates go up, down or remain unchanged?

| Up | Down | Unchanged |
| --- | --- | --- |
| 0% | 25% | 75% |
Read the comments and rate predictions of mortgage experts and Bankrate analysts below.
0% say rates will go up
25% say rates will go down
Robert A. Brusca

Chief Economist, Fact and Opinion Economics, New York

Watching treasury yields, the market has been more choppy than trend-driven. It looks like a respite for rates this week.

Joel Naroff

President and chief economist, Naroff Economics, Holland, Pennsylvania

Trump creates more uncertainty.
75% say rates will remain unchanged
Michael Becker

Branch manager, Sierra Pacific Mortgage, White Marsh, Maryland

Treasury yields have been trading in a fairly tight range the last few weeks, giving us relatively stable mortgage rates. For now, there is little reason to think this consolidation will not continue so rates will be flat in the coming week.

Dick Lepre

Senior loan officer, RPM Mortgage, San Francisco

The daily tech is bearish (lower prices, higher yields) while the weekly is still bullish. No help this week from the techs.

Greg McBride, CFA

Senior vice president and chief financial analyst, Bankrate.com

Worries that trade skirmishes could devolve further and crimp economic growth will continue to keep a lid on long-term rates.

Logan Mohtashami

Senior loan officer, AMC Lending Group, Irvine, California

There's not much action going on in the 10-year yield the past few weeks. Today we are at 2.86 percent on the 10-year yield, but a new cycle high of 2.62 percent on the two-year yield. We are getting closer and closer to my inversion call, and the bond market is moving more on Fed Chairman Powell's congressional testimony on the short end. Powell is painting a good U.S. picture that is seeing both headline and core inflation growth on a year-over-year basis, so the rate hike story continues. Since most of the farm crop has been sold for 2018, the trade war talk will show up more in 2019 data. Remember, however, that portion of the U.S. economy is small compared to the near 70 percent consumption side of the economy. For the trade war to really impact the U.S. economy in bigger context, you need a lot more price inflation in the system — and we aren't there yet.

Elizabeth Rose

Sales manager, Nations Lending, Dallas

Steady seems to be the word. Mortgage bonds have been steady, trading in a tight range and unable to break a move in either direction. Fed Chair Powell believes the U.S. is on course for years more of steady growth and low inflation. For the week ahead, I see bonds continuing a steady pattern.

Shashank Shekhar

CEO, Arcus Lending, San Jose, California

Mortgage rates have been a real yawner for the last six weeks or so. That's not such a bad thing after running rampant at the beginning of the year. There isn't much this week that should change any of that. Fed Chairman Jerome Powell's comments to Congress were very much along expected lines with no surprises. With that out of way and no other market-moving report on the anvil, mortgage rates should see another week of very little to no change.
About the Bankrate.com Rate Trend Index
Bankrate's panel of experts is comprised of economists, mortgage bankers, mortgage brokers and other industry experts who provide residential first mortgages to consumers. Results from Bankrate.com's Mortgage Rate Trend Index are released each Thursday.