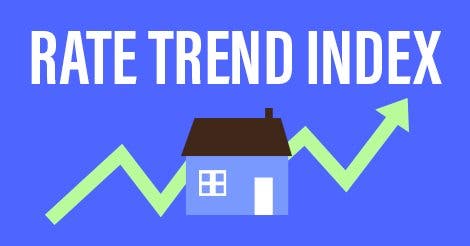 Each week, Bankrate surveys experts in the mortgage field to see where they believe mortgage interest rates are headed.
This week (June 13-June 19), 45 percent of the panelists believe mortgage rates will rise over the next week or so; 27 percent think rates will fall; and 27 percent believe rates will remain relatively unchanged (plus or minus 2 basis points).
Calculate your monthly payment using Bankrate's mortgage calculator.
This week, will rates go up, down or remain unchanged?

| Up | Down | Unchanged |
| --- | --- | --- |
| 45% | 27% | 27% |
Read the comments and rate predictions of mortgage experts and Bankrate analysts below.
45% say rates will go up
Michael Cox

Founding director and executive-in-residence of the O'Neil Center for Global Markets; Freedom SMU Cox School of Business; former chief economist, Dallas Federal Reserve Bank, Dallas

Rates will be up slightly this week.

Derek Egeberg

Certified mortgage planning specialist and branch manager,
Academy Mortgage, Yuma, Arizona

The market has remained relatively stable; but do look for rates to rise throughout the summer and continue higher for the rest of 2018.

Greg McBride, CFA

Senior vice president and chief financial analyst, Bankrate.com

The labor market is getting tighter, and price pressures are picking up. The Fed is prepared to be quicker about pushing rates higher – and markets aren't going to like it.

Shashank Shekhar

CEO,
Arcus Lending, San Jose, California

As expected, the Fed increased the rates by 0.25 percent today. Minutes from their last meeting indicates that the labor market has continued to strengthen and that economic activity has been rising at a moderate to solid rate. Recent data also suggest that growth of household spending has picked up, while business-fixed investment has continued to grow strongly. All of this is good news for the economy and bad news for inflation; both of which usually results in higher mortgage rates for the borrowers.
27% say rates will go down
Logan Mohtashami

Senior loan officer, AMC Lending Group, Irvine, California

A very snappy week we just had. Last week, the 10-year yield was standing at 2.98 percent. It fell to 2.88 percent intraday and came back to 2.97 percent right before today's Fed's announcement. The Fed raised rates. The two-year yield shot up to 2.58 percent and the 10-year yield didn't sell off too much, currently at 2.99 percent, as Powell is speaking. There was a slightly hawkish tone from Powell but, as always, the 10-year yield doesn't want to break out from its 37-year trend. Head-and-shoulder formation are still intact, so we're looking for lower yields to come in. This should be an interesting week after this Fed meeting.

Les Parker

Managing director, Transformational Mortgage Solutions

Mortgage Rates will go down. "Suddenly I see (suddenly I see)/This is what bulls wanna be/Suddenly I see (suddenly I see) Why the buck strength means so much to me." The bulls passed the test over the last seven days. Uncertainty over emerging markets' responses to G4 central banks and the dollar underpinned the quiet nervousness in US fixed-income markets, but as announcements come, look for: a strong dollar; emerging markets to devolve; and mortgage rates to fall. Song: "Suddenly I See" by KT Tunstall.
27% say rates will remain unchanged
Dick Lepre

Senior loan officer,
RPM Mortgage, San Francisco

The techs offer no clue as to direction because they are pointing in opposite directions. The daily is bearish (lower prices, higher yields) while the weekly is bullish. As the Magic 8 Ball says, "Ask again later."

Joel Naroff

President and Chief Economist, Naroff Economics, Holland, Pennsylvania

Rates will remain unchanged.

Jim Sahnger

Mortgage planner, C2 Financial Corporation

Following the Federal Reserve's statement and policy release, the bond market initially reacted negatively as the Fed increased the Fed funds rate by 25 basis points. Within the hour, the markets started to moderate, and this is likely what we will continue to see over the next week. The statement was a bit more hawkish than expected by many but, in the end, we're on the track the Fed wants us to be on. The good news is that no one's cage seemed to get too rattled in the process.
About the Bankrate.com Rate Trend Index
Bankrate's panel of experts is comprised of economists, mortgage bankers, mortgage brokers and other industry experts who provide residential first mortgages to consumers. Results from Bankrate.com's Mortgage Rate Trend Index are released each Thursday.