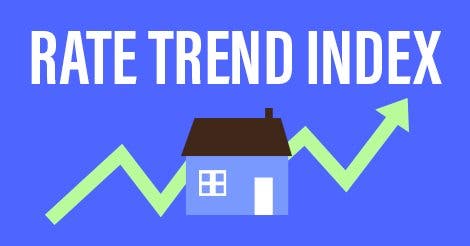 Each week, Bankrate surveys experts in the mortgage field to see where they believe mortgage interest rates are headed.
This week (June 20-June 26), 38 percent of the panelists believe mortgage rates will rise over the next week or so; 38 percent think rates will fall; and 23 percent believe rates will remain relatively unchanged (plus or minus 2 basis points).
Calculate your monthly payment using Bankrate's mortgage calculator.
This week, will rates go up, down or remain unchanged?

| Up | Down | Unchanged |
| --- | --- | --- |
| 38% | 38% | 23% |
Read the comments and rate predictions of mortgage experts and Bankrate analysts below.
38% say rates will go up
38% say rates will go down

Michael Becker

Branch manager, Sierra Pacific Mortgage, White Marsh, Maryland

While the longer term trend is still about rising mortgage rates, I think we could see a small dip in mortgage rates in the coming week. President Trump seems to be upping the rhetoric in regards to trade tariffs and this should cause some concern about global growth. Add in concerns about Angela Merkel's ability to remain in power in Germany and you have the makings of a small dip in rates in the coming week.

Dick Lepre

Senior loan officer,
RPM Mortgage, San Francisco

If sentiment for equites remains guarded and if anything economically ugly happens in the EU, then the techs are poised to get rather bullish.

Joel Naroff

President and Chief Economist, Naroff Economics, Holland, Pennsylvania

Rates will go down.




Les Parker

Managing director, Transformational Mortgage Solutions

Mortgage Rates will go down. Here's a parody of Sara Bareilles' "Brave" that describes the current situation: "Say what you wanna say/And let the yields fall down/ Honestly, I wanna see you be brave." If the following trends continue, then the mortgage yields can be brave and drop:

Escalating tariff war gambits shaking the confidence of global equities.
Dropping commodities.
A climbing dollar.
Faltering emerging markets.
Falling oil.
23% say rates will remain unchanged
Logan Mohtashami

Senior loan officer, AMC Lending Group, Irvine, California

Last week's lower yield call was based primarily on 3 percent level not cracking while oil is nowhere close to hitting a yearly high. These factors matter in the long and short run on bond yield movements. Today, we're trading at 2.91 percent in yield and, right now, we are in no man's land between 2.78 percent and 3.05 percent on 10's but the bigger key is that if oil can break below $59 dollars we can see yields head lower, so watch OPEC in the future on production cuts.

Jim Sahnger

Mortgage planner, C2 Financial Corporation

While the markets somewhat dusted themselves off from the noise of the commentary and rate hike last week, some are starting to really hear him and believe that Fed Chair Jerome Powell will follow through on more hikes. All that said, look for the opposite pulls of trade war concerns and recent and future Fed action to keep rates range-bound for the next week.

Nancy Vanden Houton, CFA

Senior research analyst,
Stone and McCarthy Research Associates, New York

Rates will remain the same week.

About the Bankrate.com Rate Trend Index

Bankrate's panel of experts is comprised of economists, mortgage bankers, mortgage brokers and other industry experts who provide residential first mortgages to consumers. Results from Bankrate.com's Mortgage Rate Trend Index are released each Thursday.