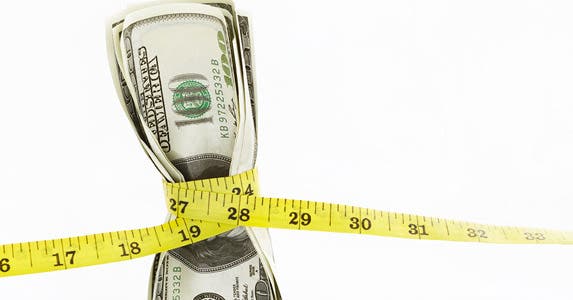 52 weeks of saving: Do a no-spend month
If you ever need to shock your savings back into shape, a no-spend month can do the trick.
A no-spend month is a monthlong commitment to spend money only on necessities: gasoline, groceries, rent, utilities, etc.
That means no dining out, no clothes shopping, no trips to the movie theater. This white-knuckled savings tactic is intense but effective.
A fiscal fast can have an instant impact on your bottom line, but the ultimate goal should be longer lasting.
"It's not just about 'let's save some money for a week;' it's about 'let's get money out of our lives," says Jeff Yeager, known as "The Ultimate Cheapskate" and author of four popular books on frugal living, including "How to Retire the Cheapskate Way." "Let's step back and look at the way we spend and probably waste money in a typical week, and then change our ways."
Ready to get spending out of your life? Each week, one of Bankrate's personal finance reporters is reporting on a new way to save and chronicling the savings journey. This week, I tried the no-spend strategy to see how much I could save, so I could share my experience with you. See what happened.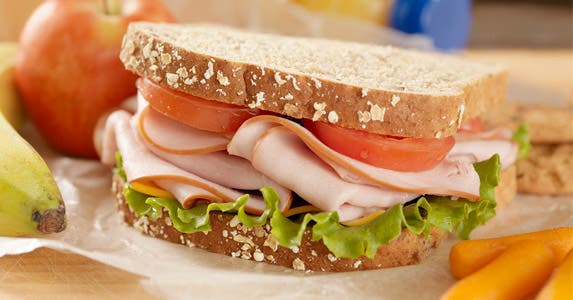 Real-life test: Difficult, but big payoff
A no-spend month gives you a better idea of how much money you usually waste. Even if you're not a big spender, constant spending can wreak havoc on your savings.
Wise Bread blogger Andrea Karim has tried this challenge.
She says, "I was wasting most of my money on dining out, so packing my own lunch and cooking at home saved me something like 30 percent of my take-home pay. It was eye-opening."
Have fun with it
It's going to take serious commitment to make it a full month, but there are some things you can do along the way to make it go by a little faster.
The best way to stay the course? Creativity.
"I think that creativity helps to keep you motivated," Yeager says. "It becomes a little bit of a challenge; it's kind of a game. And that's why, if you do it as a family, it can be a lot of fun."
Challenge your family members to see who can come up with the most creative way to avoid spending money. For example, try cooking a meal with ingredients you have in your pantry, or find a way to recycle something and find another use for it.
"A lot of families have said, 'For us the most meaningful thing was realizing that we don't need to spend money to have fun as a family.' That has really had a life-changing impact on some of their lives," Yeager says.
You'll obviously save money with a no-spend month, and it could even change your view of money.
"The most important thing about a fiscal fast is it reminds us all that there's so much great stuff in life that just doesn't require you to spend any money," Yeager says.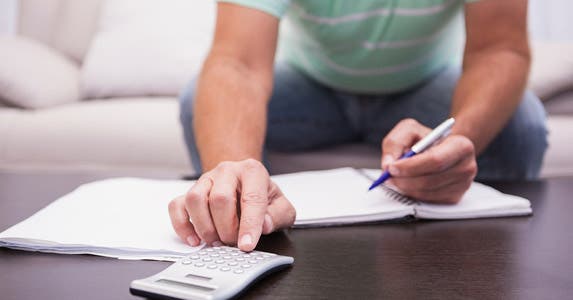 How to succeed in this challenge
Here are a few tips for success:
1. Try to plan your no-spend month during a time of year when you won't be pressured to spend. Attempting a fiscal fast during the holiday season would likely be setting yourself up for failure.
"I usually choose to do a fiscal fast before or right after a major purchase," Karim says. "It helps to remind me what I can accomplish if I stop throwing money out the window on small, dumb purchases."
2. Try to avoid "triggers" that tempt you to spend. "For me, triggers include magazines that focus on fashion or interior design," Karim says. "Also, if you spend time with certain people who cause you to spend too much, stay away from these people as much as you can."
3. Figure out what you want to do with your savings after the month is over. For example, you could set a goal to use your savings to:
Pay down debt.
Boost your emergency fund.
Contribute to a retirement account.
Save for a future indulgence.
"The priorities for me are either put it into savings or pay down debt," Yeager says.
4. Strategically place reminders of your goals around your home. I decided I was going to use the money I saved to buy some new running shoes. I set the background on my home computer as a picture of a new pair of Nikes. That way, I was reminded to stick to my goals every time I got on my computer.
You could also print pictures of what you're saving for and place them on your mirror or on the fridge. This even works if your plan is to use the money for something less exciting. If you're planning on contributing the money to your retirement fund, print a picture of something you envision doing in retirement: playing golf, sipping a cocktail on the beach, volunteering for a nonprofit, etc.
These strategic reminders will help keep you on track when you're tempted to drop a few dollars on something nonessential.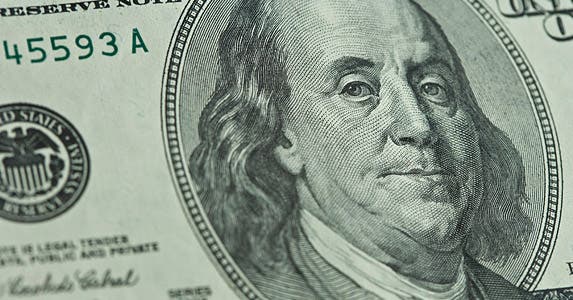 My attempt: Welp!
Full disclosure: I failed to go a month without spending money on nonessentials. In fact, I only made it about 10 days.
However, over the course of the month, I was able to significantly decrease how much I spent on extras. I had more money left over at the end of the month, and it helped define what I need and what I think I need. I probably ended up saving $100.
Although I didn't save wads of cash over the course of the month, I came away with some valuable money lessons that can translate to my general outlook on my finances.
"I don't view the fiscal fast as a way to save up a fistful of money," Karim says, "but to see how I can change my lifestyle to have more money consistently."